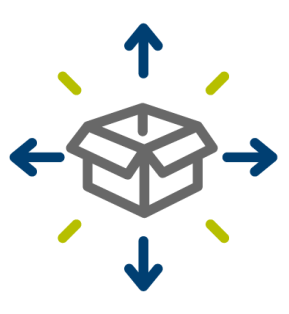 APQC provides the Supply Chain Management (SCM) resources and expertise you need to make sure your supply chain is running at maximum efficiency. Whether you want to learn which supply chain measures to use with our Process Classification Framework® (PCF), adapt best practices, or benchmark your supply chain activities, we can help. With APQC, you can optimize current processes to reduce costs, improve cycle times, and add value.
What Makes APQC your Essential Resource for Supply Chain Management?
APQC offers a variety of tools designed specifically for SCM practitioners to optimize supply chain processes. These include benchmarks for annual planning and targeting top priority improvement areas.
Our widely-used PCF is especially useful for organizations seeking to improve their supply chain processes. Use the PCF for a variety of activities, from implementing business process automation to establishing process baselines to within your supply chain.
Our Resource Library includes hundreds of SCM best practices, case studies, KPIs, and tools and templates. Find the information you need to measure, manage, and improve your supply chain performance.

This APQC white paper sponsored by Esker Inc. details the activities encompassing the end-to-end O2C process, highlighting the special concerns surrounding order management and the need to coordinate it with accounts receivable (AR) activities and cash management.
Read the White Paper

In this 2020 webinar, Marisa Brown (APQC's senior principal research lead for supply chain management) and Daniel Reeve (Esker's director of sales) discuss how your organization can optimize its end-to-end O2C process.
View the Webinar

See where you stand compared to your peers
Identify performance gaps and see exactly where you stand compared to your peers, using Open Standards Benchmarking and other APQC SCM resources.

APQC provides a variety of KPIs, performance measures, and other essential resources to show you how your organization can reach best-practice performance levels in logistics. With more than 1,500 standardized measures spanning people, process, and technology, our Open Standards Benchmarking gives you an accurate, validated assessment of your organization.

APQC is a resource we use to gain better insight into how we're managing our organization and how well we're performing against the competition
---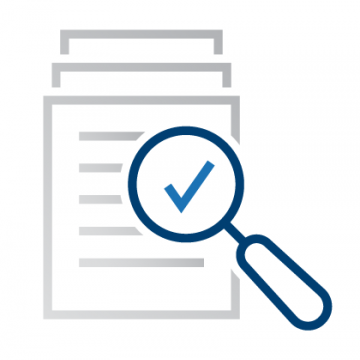 Upcoming Research Projects
Deep Dive in Procurement Talent: Job Description Analysis
In this project, APQC will analyze the skills desired in publicly posted job descriptions for procurement and sourcing roles. Using text analytics, we will compare the posted skills to the top skills identified in our 2019 research on "Identifying and Developing the Future Skills Needed in Sourcing and Procurement." Are companies seeking employees with the skills needed for tomorrow? Or are they hiring for the skills needed yesterday?
Procurement Processes, Benchmarks, and Performance Drivers
Procurement has continued to make strides in moving from a back office spend center to becoming a strategic business partner by driving process improvements, cost savings, and increased customer satisfaction. In this research project, APQC will leverage and analyze quantitative and qualitative data from the Open Standards Benchmarking® assessment in procurement. APQC will focus on providing actionable guidance based on performance measures for key procurement processes. In addition, the research will include examining the current state of procurement practices from various perspectives.
To conduct this project, APQC's supply chain team will collaborate with APQC process and performance management leaders and external subject matter expert Kate Vitasek who feels strongly about this topic. APQC intends to provide actionable, how-to guidance across various measurement approaches for supply chain, considering the impact of digital transformation.
Interested in Sponsoring APQC Research? Contact Us!
View the Full Research Agenda
---
Explore these SCM Resources
---