Find out how APQC can help your organization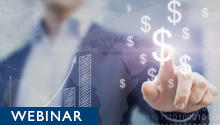 APQC and Esker Inc. share how your organizations can empower customer service and fulfillment professionals through digitally transforming order processing. Listen to the webinar on demand to hear how much of an improvement organizations have gotten from automating their sales order management process.
Digital transformation and automation are changing the work that employees do and how they interact with information and one another. Organizations are experimenting with everything from integrated cloud platforms and robotic process automation to chatbots, cognitive computing, and virtual and augmented reality. Although these shifts can increase efficiency and improve work experiences, they also have the potential to create massive disruption and anxiety.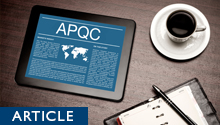 Doing business is hard enough. You are given too few resources, not enough hours in your day, a long list of deliverables, and staff who likes doing things the way they already are. How can you inject change and fun into this environment? The answer is partnering with HR to weave engagement and empowerment throughout your process and performance management initiatives. This PPM conference summary details AT&T's establishment of a strategic partnership with HR to support its process and performance management objectives.