Find out how APQC can help your organization
In this series of interviews, APQC CEO Carla O'Dell talks with today's thought leaders about learning, knowledge, innovation, leadership, and more.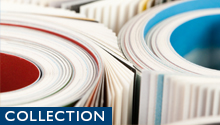 Rather than spotlighting HR failings and touting HR fads, APQC's Talent Trends survey documents HR's latest successes and truest priorities. Included in this collection is the survey report; a webinar recording and slides; articles about HR's performance, priorities, and predictions; and talent trend scorecards for different HR processes including HR strategy setting, recruiting, training and development, and rewards and retention.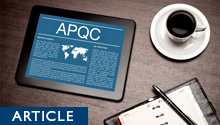 Learn how to achieve best-practice performance levels in manufacturing with the the help of this report, which includes: a framework for manufacturing activities and how they relate to the enterprise; key measures for cost effectiveness, cycle time, process efficiency, and staff productivity; the latest benchmarks for performance; and case studies demonstrating how leading organizations have achieved their performance levels.