Find out how APQC can help your organization
In this series of interviews, APQC CEO Carla O'Dell talks with today's thought leaders about learning, knowledge, innovation, leadership, and more.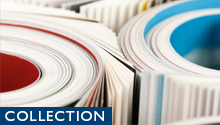 Prepared using APQC's Benchmarks on Demand tool, the articles in this collection present key human capital management (HCM) metrics by industry. Metrics provided include: HR function budget, employee turnover rate, number of learning days, number of vacation days, and more.
APQC's Process Classification Framework® (PCF) is a taxonomy of business processes that allows organizations to objectively track and compare their performance internally and externally with organizations from any industry. It also forms the basis for a variety of projects related to business processes. It is designed as a framework and global standard to be customized for use in any organization.