Find out how APQC can help your organization
Find out what superior HR shared services performance looks like in terms of cost, efficiency, productivity, and effectiveness metrics. Learn the common practices used by HR shared services centers today and see which ones are drivers of superior performance.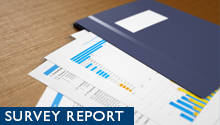 In July of 2017, APQC conducted a survey to understand the state of talent management within finance functions.
In the first quarter of 2017, APQC conducted it's bi-annual survey to understand how organizations leverage its Process Classification Framework® (PCF) and provide insights on the common uses, implementation tactics, and business process management approaches. This collection specifically explores the common uses of the PCF, adoption and implementation practices, the most common implementation challenges, and organizational process management and governance.