Find out how APQC can help your organization
Knowledge management (KM) is a complex topic, and the number of resources APQC has published in the KM area can be overwhelming. To make things easier, this collection pulls together overview articles on key approaches, including the identification of critical knowledge, knowledge retention and transfer, communities of practice, Web 2.0 tools, expertise location systems, and measurement of KM initiatives.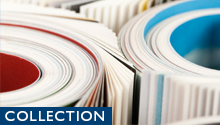 This collection takes you through the HCM life cycle as laid out in APQC's Process Classification Framework® (PCF), and highlights best practices for each HCM process. The PCF provides a common language for organizations to communicate and define work processes comprehensively and without redundancies. It has driven dramatic improvements for organizations across the globe and can help bring your HCM improvement vision to fruition. Organizations can use the best practices presented in each article to drive improvements and positively impact workforce performance.
APQC's Process Classification Framework® (PCF) is a taxonomy of business processes that allows organizations to objectively track and compare their performance internally and externally with organizations from any industry. It also forms the basis for a variety of projects related to business processes. It is designed as a framework and global standard to be customized for use in any organization.