Find out how APQC can help your organization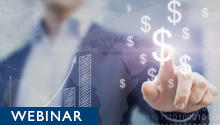 APQC and Esker Inc. share how your organizations can empower customer service and fulfillment professionals through digitally transforming order processing. Listen to the webinar on demand to hear how much of an improvement organizations have gotten from automating their sales order management process.
This best practices report outlines reasons to map your organization's knowledge along with guidelines for planning, developing, and analyzing knowledge maps.
Organizations need to improve their training and development programs in order to keep employees equipped to handle new and familiar challenges. It is important to gain the maximum value from limited learning resources, use this infographic to learn about the top 5 reasons organizations should improve training and development and 5 ways to do it.