Find out how APQC can help your organization
Find out what superior HR shared services performance looks like in terms of cost, efficiency, productivity, and effectiveness metrics. Learn the common practices used by HR shared services centers today and see which ones are drivers of superior performance.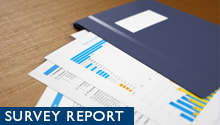 APQC conducted its annual Priorities & Challenges survey amongst educators in efforts to shape APQC's education research agenda for 2018. This report is intended to communicate the results of this survey to help educators and education districts as they plan their path forward.
View procurement as a strategic opportunity for process improvement, cost savings, and increased customer satisfaction with this completely revamped third edition of APQC's Procurement Blueprint for Success. Learn how to achieve best-practice performance levels in procurement with the help of this report.