APQC Process Classification Framework (PCF) - Cross Industry - Excel Version 7.3.1
---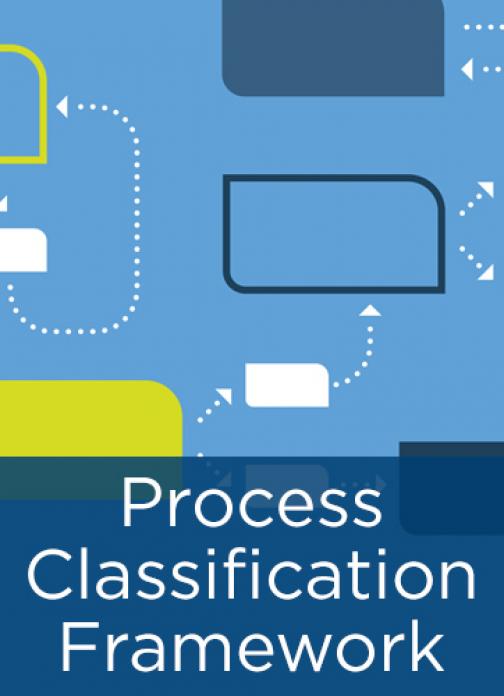 APQC's Process Classification Framework® (PCF) is a taxonomy of business processes that allows organizations to objectively track and compare their performance internally and externally with organizations from any industry. It also forms the basis for a variety of projects related to business processes.
APQC's PCF was developed in the early 1990s by APQC and a group of members from a number of industries and countries throughout the world. Originally envisioned as a tool to aid in performance improvement projects, the framework evolved into the broad taxonomy that it is today. Organizations can use the PCF's common terminology to name, organize, and map their processes. It is also helpful as a tool for explaining a business in terms of horizontal processes rather than vertical functions.
It is designed as a framework and global standard to be customized for use in any organization. Thus, the PCF does not list all processes within a specific organization, and every process listed in the framework does not exist in all organizations.
The PCF is also used as the basis for APQC's Open Standards BenchmarkingSM, where organizations can benchmark their performance against that of other organizations. APQC tracks responses according to the processes as enumerated and defined in the PCF.
Click here to access the PDF version of this framework.
Note: This is a Microsoft Excel template. If you do not have Excel installed on your computer, then the file will not open. If you encounter issues with the download, we recommend right-clicking the download button, selecting "save target as...", and saving the template directly to your desktop or local network.
---