Good decision making starts with credible data. How do you know where to focus your improvement initiatives without trustworthy information to back up your decisions? Businesses run the risk of false starts and misdirected effort by not taking the time to focus on the facts and measure the current state of their performance. The cost of not knowing can be reduced or eliminated through effective benchmarking. By using benchmarking to "know," you open the door of opportunity for breakthrough improvement and long-term success. 
Whether you need to find out what other organizations are doing, or how well they're performing, APQC can help. Use APQC's custom benchmarking services to get comprehensive, authoritative, and unbiased answers to your complex business questions quickly. Get customized reports and comparisons to measure your organization's performance for specific processes against your peers, and identify best practices to drive improved performance.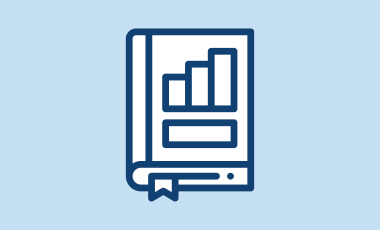 This case study looks at how the Internal Cooperative Administrative Support Services (ICASS) used a simple customer satisfaction survey to overcome many of the roadblocks (business silos, organizational resistance, and a lack of automation) to standardized performance measures and establish consistent improvement efforts across its globally disperse sites.
Download Now
---
Start Here
Questions about APQC's custom benchmarking services?
Contact APQC
---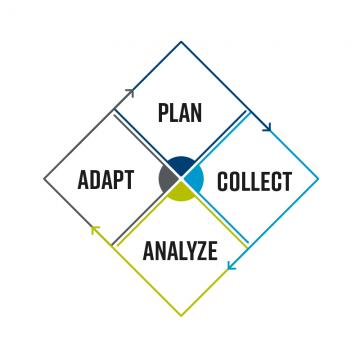 APQC's Custom Benchmarking: Timing and Approach
Custom benchmarking engagements are led by senior APQC staff with extensive experience in benchmarking, measurement, facilitation, change management, and project management. Projects are typically three to six months in duration. However, exact timing depends on the project scope and availability of client resources. 
All custom benchmarking projects are supported by APQC's Open Standards Benchmarking® database, with more than 3,500,000 data points in inventory. To ensure efficiency and optimal results, we follow a four-phase approach:  
Plan
Identify and define specific focus areas, key measures, and relevant practices. Develop data collection tools. Conduct research to identify potential best-practice organizations to engage.
Collect
Gather metrics and qualitative information by survey or interviews. Select and engage best-practice organizations.
Analyze
Validate data, analyze trends, and identify gaps and practices that enable superior performance.
Adapt
Develop a final report containing key findings and insights. Conduct a knowledge transfer session with key leaders and stakeholders. Discuss key findings in depth, and develop initial action plans to adapt and implement what was learned. 
---
APQC is a trusted partner to benchmark the productivity and quality of operations in my industry.

Kien Kiong Teo, Hewlett-Packard Company
---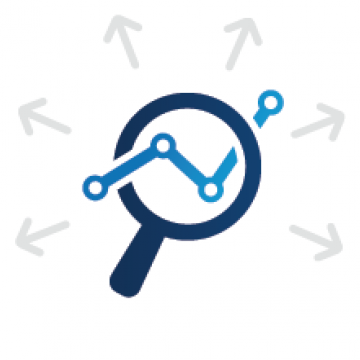 Custom Benchmarking Project Deliverables
Project deliverables from an APQC custom benchmarking engagement typically include: 
•    A detailed project plan
•    A strategic planning session to scope and define focus area
•    Best-practice partner selection criteria
•    Data collection instruments and strategy
•    Data and gap analysis
•    Final reports for the sponsoring organization, and 
•    Final reports for benchmarking partners.
Prior to the start of each engagement, we discuss these deliverables to ensure that they meet our client's needs. We then modify or add deliverables as required. 
Contact us to find out more about APQC's custom benchmarking services
---