Whether your focus is knowledge management (KM) or process and performance, APQC Advisory Services can help you develop a strategy and roadmap to improvement. Using APQC's proven methodologies, expertise, and tools, our consultants can help you craft strategies that align with the direction of your business, drive accountability, and adapt to changing business needs. Enroll in one of our popular expert-led workshops, or engage our consultants for hands-on help getting started with your strategy or roadmap.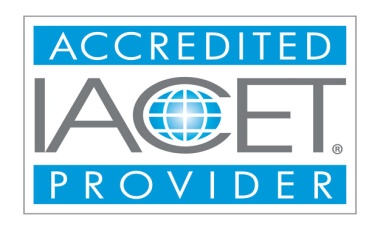 APQC was awarded the prestigious Accredited Provider accreditation. IACET Accredited Providers are the only organizations approved to offer IACET Continuing Education Units (CEUs). Our accreditation is a demonstration of our commitment to quality adult education and high standards for all of our programs. 
View available training and workshop options
---
Start here...
Questions about APQC Advisory Services' strategy development services?
CONTACT APQC
APQC's Approach to Strategy Development – Understand Direction & Destination
From more than 40 years helping organizations develop sustainable strategies, we know that understanding an organization's direction and destination is essential to business improvement. When we engage with your team to develop a strategy – whether for KM, process, or performance – we will begin by looking ahead. 
Working alongside your team, we will follow our proven four-step methodology for strategy development: 
 
1. Assess – Understand your current internal and external environments, previous efforts, organizational strategies, and ongoing initiatives
2. Explore – Explore business strategy linkages to understand strategy alternatives and potential outcomes
3. Design – Select pilot opportunities and design your strategy, to include key objectives, timing, and measures of success
4. Develop – Develop a roadmap to execute the business strategy, to include engagement, communications, and change management.
This process is based on the methodologies, expertise, best practices, and tools that we know will help your organization create an effective process for strategy development and execution.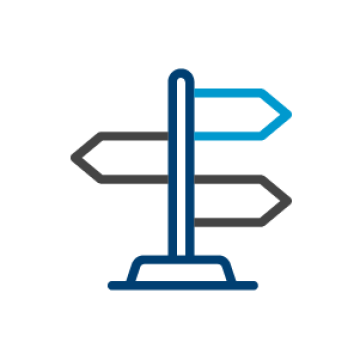 APQC's "Roadmap" Implementation Guides
If you're in the early stages of thinking about developing a KM strategy, or want to "do it yourself," consider licensing one of APQC's roadmap implementation guides. We offer guides for KM Strategy, KM Measurement, and Communities of Practice. 
Each guide includes a step-by-step road map and toolkit based on APQC's more than 25 years of KM best-practice research and implementation. Also included is a session with one of our consultants, who will review the guide and included tools with your team, and provide rollout suggestions. 
If you have specific requirements because of your business strategy, structure, culture, or industry, our Advisory Services team can customize the guides to provide the most effective toolkit to suit your needs. Members receive a 20% discount on all implementation guides.  
Contact us to learn more about APQC's KM Implementation Guides
APQC is a goldmine of knowledge and professional support.