Often, in response to crises, organizations adopt an efficiency mindset and try to do the same work with less. History shows us that the urgency to reduce costs when in survival mode, frequently results in deep cuts to headcount with little attention paid to workflows or processes. These approaches are not sustainable long term and post crisis. Only so much can be cut before it starts harming the ability to function. This is a productivity issue, not an efficiency issue. Organizations must embrace and reimagine tried-and-true process approaches to increase productivity, and thus develop agility, resilience, and sustainability. The resources below will provide best practice and case examples to help with real-world application and results.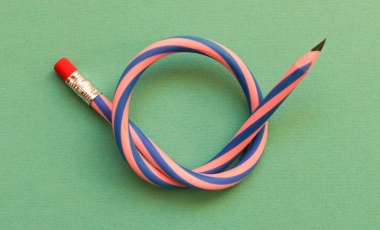 In the wake of the COVID-19 pandemic, leaders are increasingly focused on organizational resilience. As part of APQC's 2020 PPM Online Summit, APQC principal research leads Holly Lyke-Ho-Gland and Lauren Trees described six core capabilities necessary to enable organizational resiliency.
View Now
Building Organizational Resilience
Organizations might not have a standard methodology, dedicated change team, or communication strategy. They may even lack a single person who has ever heard the term "change management." Still, change happens, and change gets managed. The problem is that without forethought and structure, change management is usually reactive, incomplete, and ineffective
In just the past few years, machine learning and AI applications have matured significantly. Open source and off-the-shelf options are increasingly available and affordable. The most cutting-edge capabilities are not yet built into foundational KM platforms (or at least, not yet delivering great results in those platforms), but we're not too far away.
Managing Remote and Hybrid Teams
Instead of arming managers with more data, offer them actionable training on effective management of knowledge workers and virtual teams.