LET'S TALK PROCURE-TO-PAY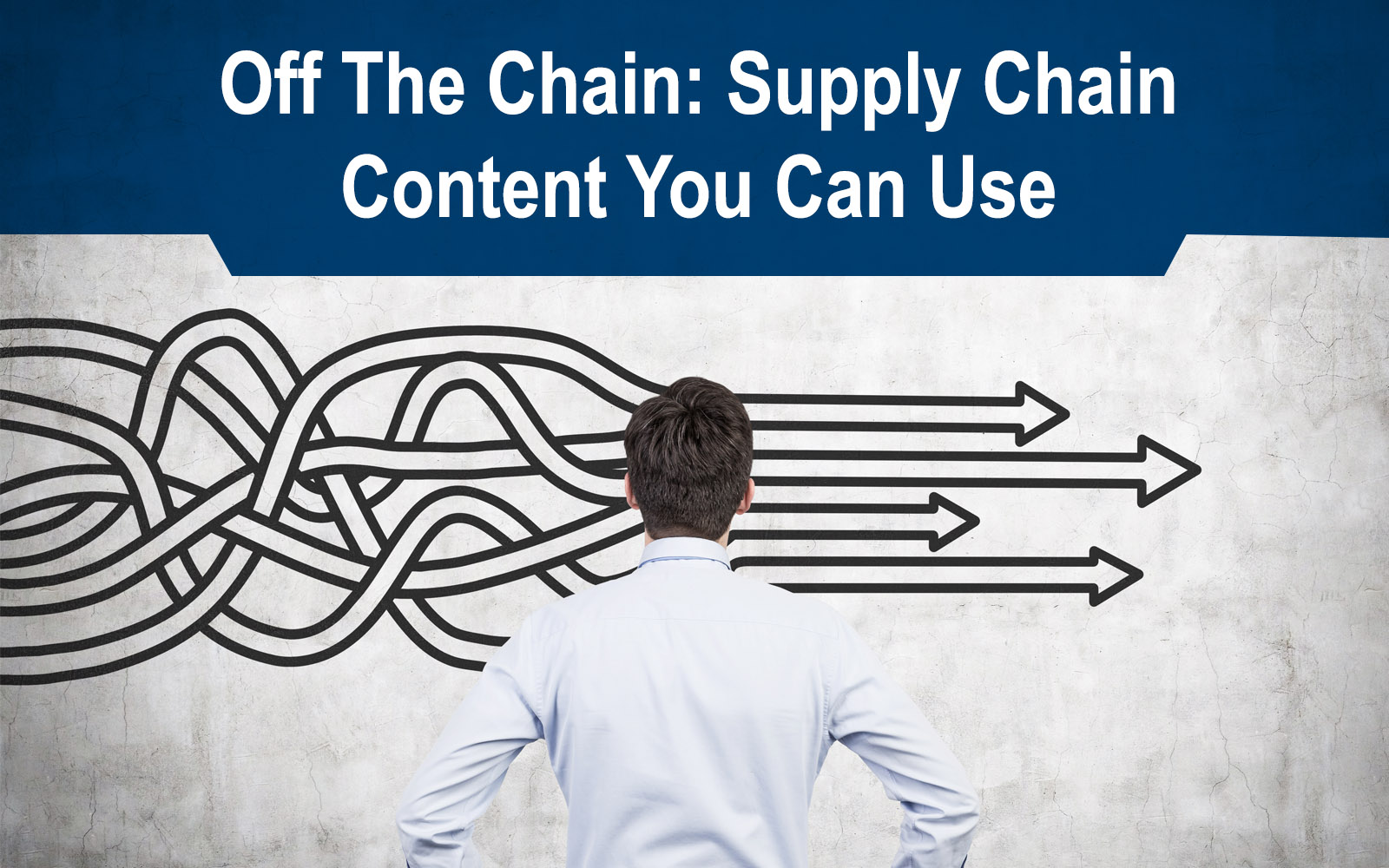 Are you struggling to improve your organization's procure-to-pay process? Is your procure-to-pay cycle time not as fast as it should be? Let me begin by saying that these are valid concerns and you are not alone. Over the past couple of years, organizations have been making an effort to look for the correct steps to improve procure-to-pay processes. In a recent interview with APQC Senior Consultant Jess Scheer, he explains the benefits of using APQC's Seven Tenets of Process ManagementSM to improve an organization's procure-to-pay process.
 Within every successful process-minded organization, there was a focus on seven key areas.
Stragic alignment 
Governance 
Change Management
Process Models
Performance
Process Improvement
Tools and Technology
According to Scheer, "organizations tend to get stuck when people try to jump straight to the solutions – that is, skip to the process improvement tenet without taking care of the foundational pieces first."
METRIC OF THE MONTH
APQC defines procure-to-pay cycle time as the time required in days to pay suppliers, starting from the time that the purchase order is placed until the time that payment is made  to the supplier (e.g. procure-to-pay processing time). As shown in Figure 1, research from APQC's Open Standards Benchmarking in procurement shows that top performing organizations have shorter procure-to-pay cycle times. Top performers have a procure-to-pay cycle time of two months, whereas bottom performers have a cycle time of about a month and a half. At the median organizations have a cycle time of 25 days to pay suppliers, or 11 days longer than top performers. However, organizations at the median have a procure-to-pay cycle time that is almost 3 week less than bottom performers.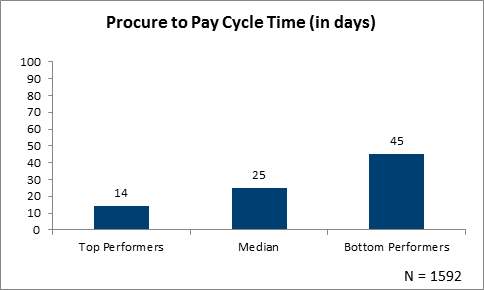 An organization looking to improve its procure-to-pay cycle times should consider adopting several efforts within the procurement function. The first should focus first on improving internal procurement processes. Once this has been successful, organizations can expand their efforts to include a more thorough evaluation of supplier performance and even collaboration with suppliers to implement improvement plans. Organizations can also encourage collaboration between the procurement and payables functions to enable work handoffs to occur without unnecessary delays. By reducing the time needed for procurement processes, organizations can realize benefits that can extend to the bottom line.
SUGGESTED CONTENT 
*Please note that some pieces are available to nonmembers of APQC, while some are only available to members. APQC membership gives you access to so much more. See if your organization is a member and register today!
*Stay up to date with our upcoming supply chain management and product development research, webinars, and more by visiting our expertise page.
Follow me on Twitter: @AJStroud_APQC