Big or small, products or services, profit or non-profit; many of the organizations we work with think improved process management (intentionally using that term generically) can help, but they don't know where to start.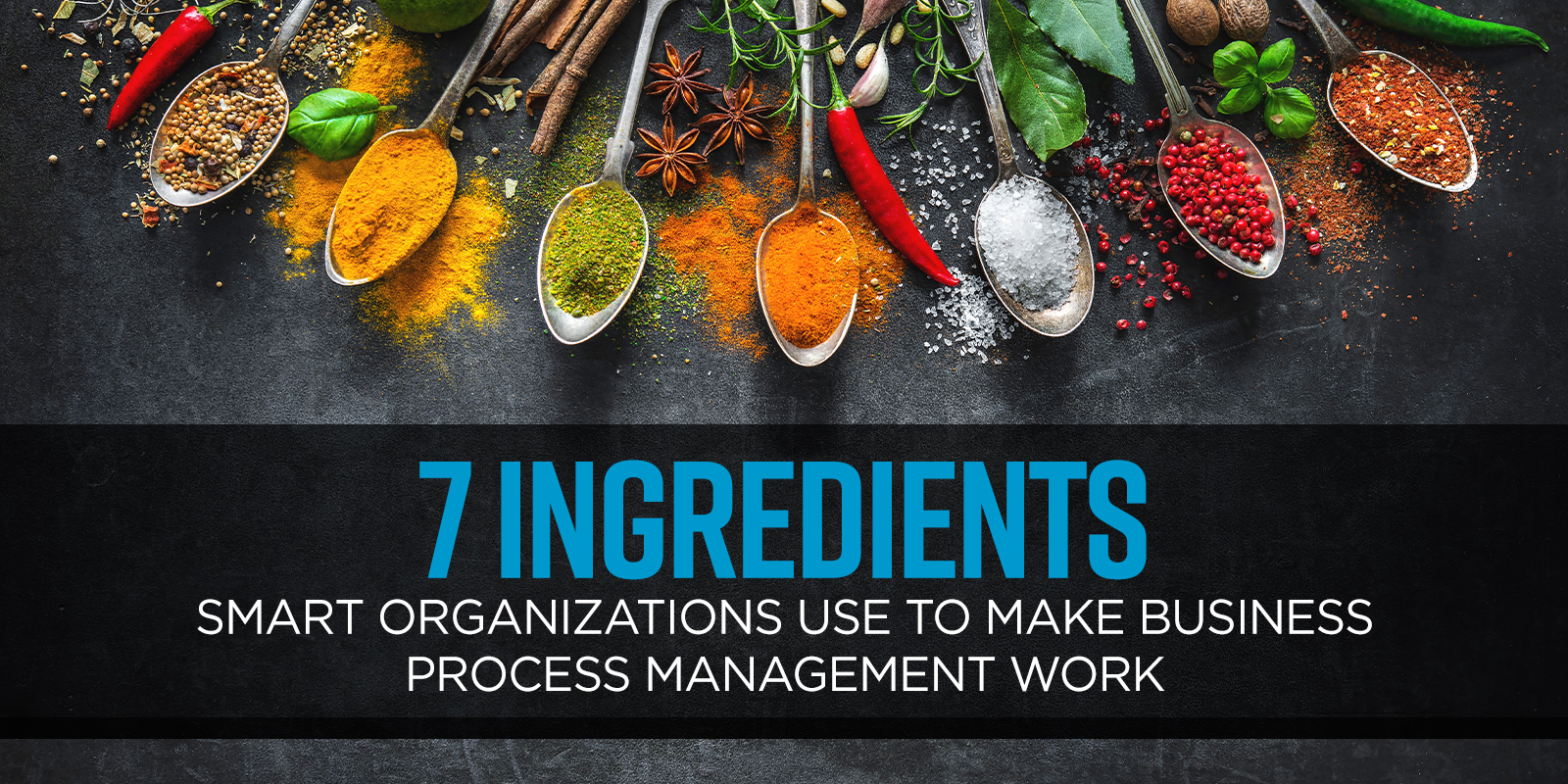 When our APQC process experts engage in discussions with the organizations, they all have different context on what the destination for their organization looks like. Like many things, there is good news, and there is bad news:
Good news
Yes, better business process management will help you
Stronger business process management will provide value to the organization
Bad news
There is no recipe, silver bullet, or one size fits all for the journey
APQC's GOAL:  HELP YOU START THE JOURNEY
While we can't give you a specific recipe, what we can share with you is the "ingredients" list of what we have found works for most organizations. The challenge you face is the fact that the measurements for each organization are a little different.
Business Process Management Ingredients
Identify "what" your business process management team wants to do
Identify "where" you want to go based upon defined strategic initiatives
Understand "what" your business process management journey has looked like in the past to avoid mistakes and capitalize on successes; even if they are minor
Leverage a framework for a common language
Establish a governance program
Standard your approach to identifying and capturing process knowledge
Create visibility into proposed changes and their impact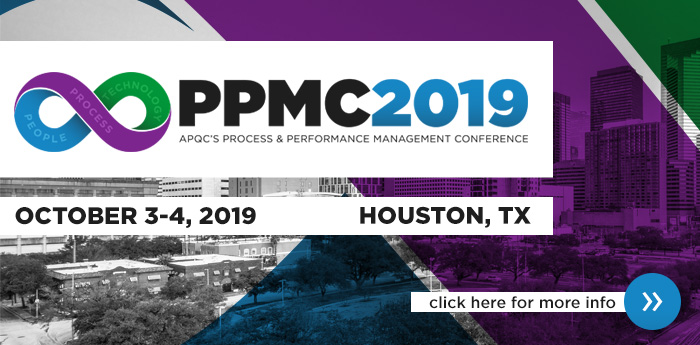 Additionally, the "type" of organizations that we come across also dictates how the business process management team should engage with leadership. The type of organization doesn't refer to large or small like was mentioned earlier, it relates to the leadership and business process management style of each individual organization. 
APQC has categorized our interactions into three groups.
Silo'ed leadership: Each function or business unit operates independently
Entrepreneurial leadership: Large or small – leadership dictates directionality, but it might not be consistent or followed through
BPM leadership is established, but not focused: Divide and conquer without alignment to strategic goals
Each organizational scenario requires different steps, tactics, and measurements. Over the next few months, we will be examining these groups, and identify ways in which enabling or implementing business process management will drive value within their organization.
If you would like to learn more about how APQC's process experts help organizations work smarter, faster, and with greater confidence, please contact me at jkfraft@apqc.org or comment below!