"The first rule of any technology used in business is that automation applied to an efficient operation will magnify the efficiency. The second is that automation applied to an inefficient operation will magnify the inefficiency" –Bill Gates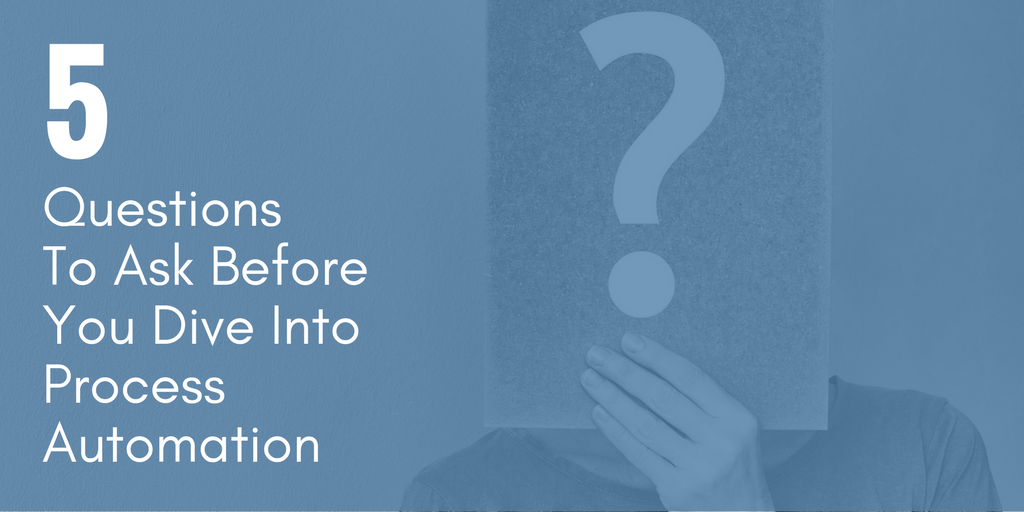 Process automation is yet another high-profile concept in a long string of topics (e.g., digital transformation) that have been turning up everywhere we look. Process automation can be defined as the use of software to mimic human action and connect multiple fragmented systems together. Process automation enables systems to carry out high-volume, multistep actions, without manual intervention by employees, to capture information, manipulate data, or trigger responses in other systems.
To further add clarity, there are three distinct types of process automation:
Robotic Desktop Automation: Process automation that pauses during execution at decision points for human judgement and/or inputs to move forward. Typically applied to complex processes that require dynamic inputs or have high levels of variation.

Robotic Process Automation: Process automation that is server-based and combines process steps with decision models or business rules with little to no human oversight. Typically applied to high-volume transactional processes with limited variation and clearly outlined business rules or decision models.

Intelligent Automation: Process automation that begins with process steps, business rules, experience-based context logic, and decision models as the foundation to incorporate machine learning or artificial intelligence for decision points throughout the process.
The growth of and accessibility of data and ever increasing advances in technology—like machine learning—have proverbially opened Pandora's Box of opportunities. The sheer potential scope of processes under consideration have grown exponentially to include high-value, high-risk functions like finance and HR.
Organizations recognize that to stay competitive they need to identify ways to leverage this technology to improve efficiency, costs, and customer satisfaction. However all of this opportunity does not come without a reciprocal need for careful consideration.
In other words, to make sure they are able to reap the benefit of their automation efforts and don't magnify the inefficiencies organizations need to address the following questions: 
Just because something can be automated, should it be?
Do we need to improve or streamline our processes beforehand?
Do we develop the automation internally or work with a vendor?
What capabilities do we need to ensure the success of our automation efforts, including post-implementation?
What type of automation is best fit for what we are trying to accomplish?
To provide guidance around these questions and better understand the current state of automation APQC is conducting a survey examining current practices in automation investments and how organizations are tackling their automation programs.
Let us know about your organization's journey here.
 For more process and performance management research and insights, follow me on twitter at @hlykehogland or connect with me on LinkedIn.