Where is Process and Performance Management Heading in 2018?

As we rush full steam ahead into a year of new promises, fresh starts, and of course challenges. I'd like to take the opportunity to first reflect on 2017 and how it's set the stage for great things in 2018.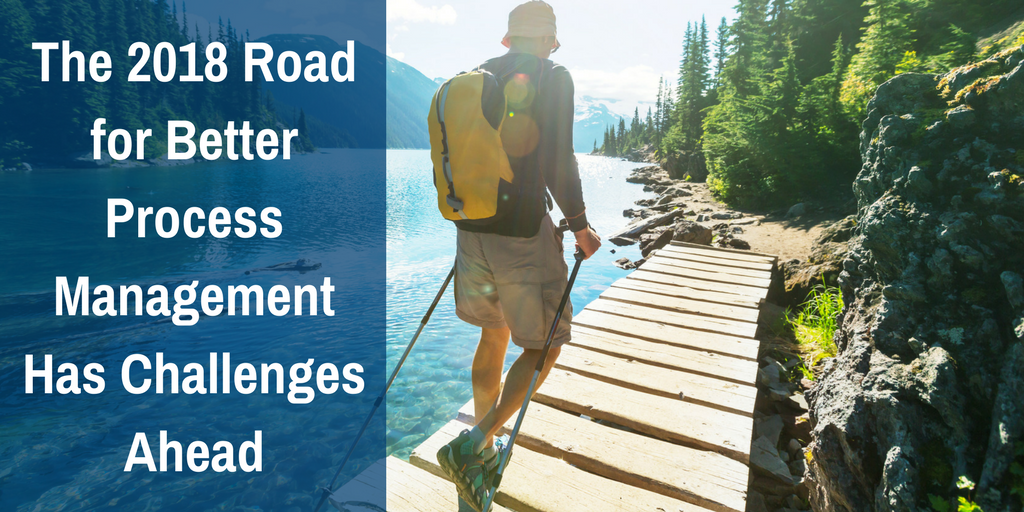 Digital transformation, robotic process automation, machine learning, AI, prescriptive and predictive analytics, and even organizational agility were bubbling at the top of our awareness throughout 2017. Whether it was a mandate from senior management or our favorite information sources, the message was clear—business is changing (of course in reality business is always changing) and we need to address these things or get left behind in the dust.
As 2017 came to a close we wanted to understand some of these trends better and launched a survey to explore technology adoption, particularly process automation in greater detail.
What we found was that:
It's not too late. Regardless of the hype around machine learning and AI, most organizations are still establishing the foundation they need for effective digital transformations. They are predominantly investing in advanced analytics, data management, and robotic process automation over the next 18 months. Furthermore most organizations were still in the early stages of automation—either planning or piloting their first projects.

But things are picking up in 2018. Organizations plan on doubling their number of automation projects in 2018—this includes both robotic process automation and intelligent automation. So while machine learning was not as prevalent in 2017, we expect it to grow in 2018.

It's the opportunity we have been looking for. Process and performance management has the experience and skills organizations need to support their automation and digitalization effort.
This last point is particularly true in light of the three most common challenges organizations are facing during their process automation efforts:
lack of pre-existing process foundation,

need to streamline or transform processes, and

no guiding strategy.
In other words, organizations will dive into automation efforts without conducting the appropriate pre-work to ensure their efforts are not simply automating pre-existing inefficiencies. To do this, organizations need to rely on their process and performance management teams. These teams not only need to ensure the organization has a solid process, data, and decisions models foundation; but can help re-examine and adjust pre-existing processes for digital execution.
So what's affecting your work in 2018?
We want to ensure our research supports your work throughout the year. Please help guide our research agenda and share your top priorities and challenges for 2018.
Please complete your survey no later than January 26. We also encourage you to share it with colleagues and friends—the more input we gather from you and your professional counterparts, the more targeted we'll be. Every survey taker will receive a summary report on the results, and individual responses will be kept strictly confidential.
For more process and performance management research and insights, follow me on twitter at @hlykehogland or connect with me on LinkedIn.
Tweet