This year's Aspen Ideas Festival was highly tweetable, especially two tracks particularly relevant to the future of knowledge management (KM) and knowledge work in general.
The Thinking Machine:  "Artificial intelligence (AI): now, next, and never going to happen"
I believe that AI is set to change knowledge work and KM. AI is replacing routine reading of radiology images, legal assistants and rote research. Routine tasks in KM, content management, and reporting will be outsourced to a smart machine. Machine learning will make our content more relevant and useful as the computer figures out user habits and interests based on our behavior. 
But don't worry about super-intelligent machines taking over the world, according to Andrew Ng, the brainiac who was the chief scientist at Baidu's AI Group and co-founder of Coursera, the online education platform.

Another tweetable reminder about how to thrive in the future came from Jeff Wong, Global Chief Innovation Officer, EY.

Making It (Millennials, future jobs and skills needed)
Adam Grant and Simon Sinek returned this year and had an interesting perspective on that perennial favorite topic, "What Do Millennials Really Want?" Adam said they want the same as everyone else. Only the complaints we lodge against them have changed: now we use the word "Entitled." Millennials have passed Baby Boomers as the largest generation in the workforce. (More on that in a future blog post.)
APQC's own Lauren Trees found in her research on Preparing for the Future of Work that Millennials basically want the same things as others, spiced up with a bit more face to face time than Baby Boomers.
Let's close with a great reminder from Andrew Macafee, MIT researcher and coauthor with Erik Brynjolfsson of the new book Machine Platform Crowd (2017).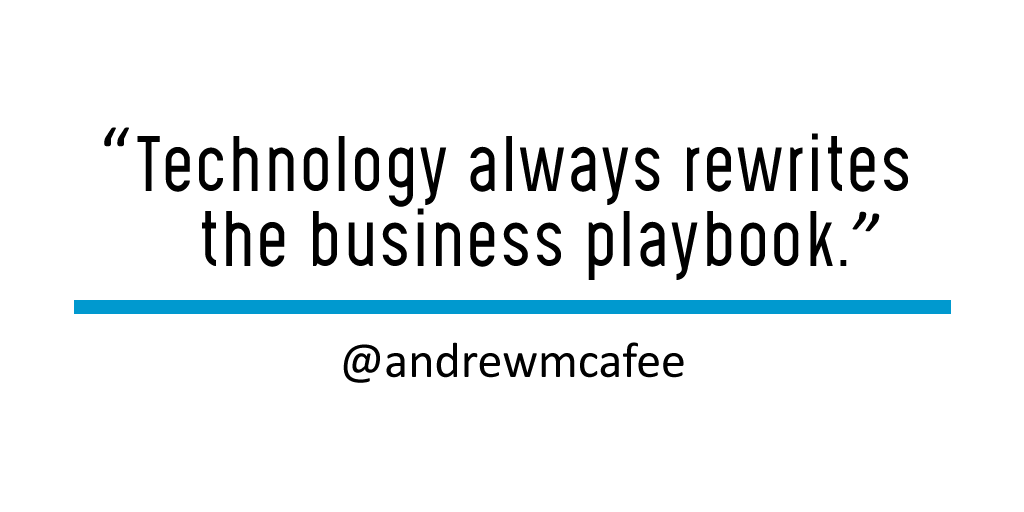 Thanks to Aspen Institute for another great year of big ideas. You can see many of the sessions here https://www.aspenideas.org/video