Much is being said these days about blockchain, also referred to as distributed ledger technology, and its impact on business. Let's be honest with each other: are you familiar with blockchain? If you are not, then the good news is that you are not alone. And if you are extremely familiar, you are in fairly limited company. According to a recent survey conducted by APQC's research partner, The Center for the Global Enterprise, only about a third of respondents would categorize themselves as moderately familiar with blockchains, and only 6 percent called themselves extremely familiar.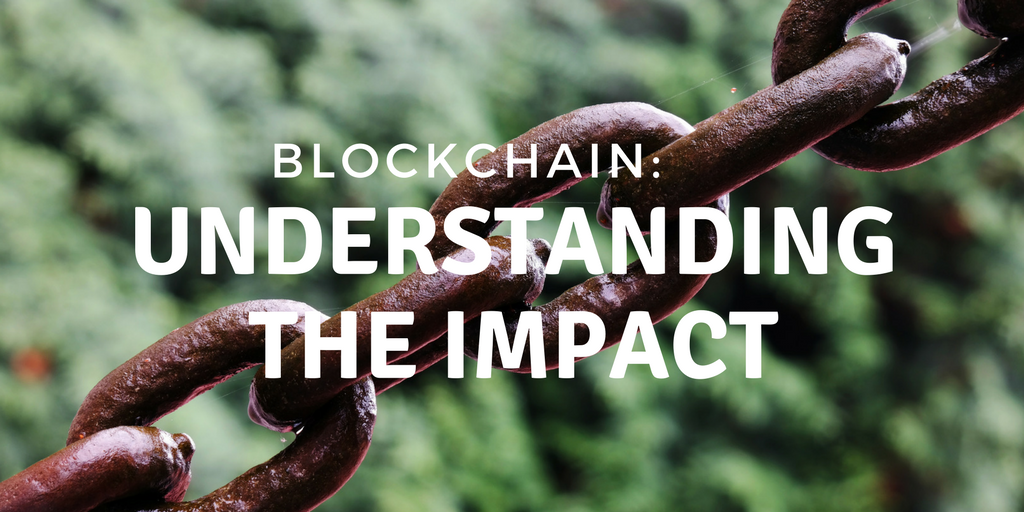 That data isn't surprising because out of 101 respondents, only 1 percent said their organization is currently using blockchain – certainly not anywhere near widespread adoption.
However, ignore this technology at your own peril. One-third of respondents indicated that their organization is likely to invest in blockchains in the next two years. You don't want to be the last to understand what it is and what it means for your organization.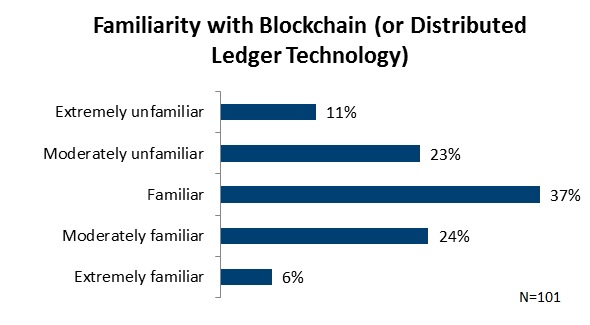 To discuss the business benefits of blockchains, APQC spoke with Rich de Moll, vice president of blockchain solutions and transformation at IBM. According to deMoll, blockchain is a huge disruptor that provides new capabilities to executives who are finding it harder to continually squeeze more improvement out of their processes and technology. He asserts that 2017 is the year of experimentation, and we will see more adopters in 2018 targeting improvements in costs, transparency, control, and business insight into operational activities.
The Heart of Blockchains
Blockchains are a totally different technology and framework to identify and deliver increased value. They span across business networks, trading partners, buyers, sellers, logistics providers, banks, third parties, brokers, and importers. At the heart of blockchain technology is a ledger distributed across all participants to enable a common view; one version of the truth. For instance, the buyer and seller see the same version of the purchase order and invoice. Additionally, it's called blockchain because each data element is encrypted in a block. These blocks are chained together across the shared ledgers so it should be much harder to hack it.
The biggest challenge to implementing blockchain right now is finding people with the necessary skills to use the technology. However, since its success requires at least two entities to be involved, it's unsurprising that the second biggest hurdle is adoption by other companies. It cannot be implemented in "single-player mode."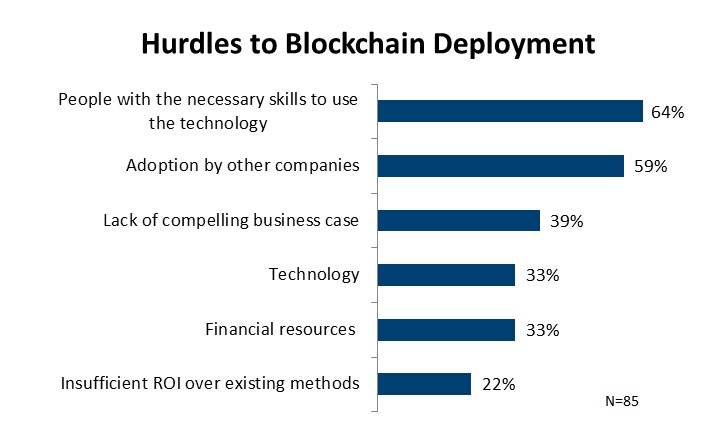 To learn more about blockchains, read the rest of APQC's interview with Rich de Moll.
Tweet