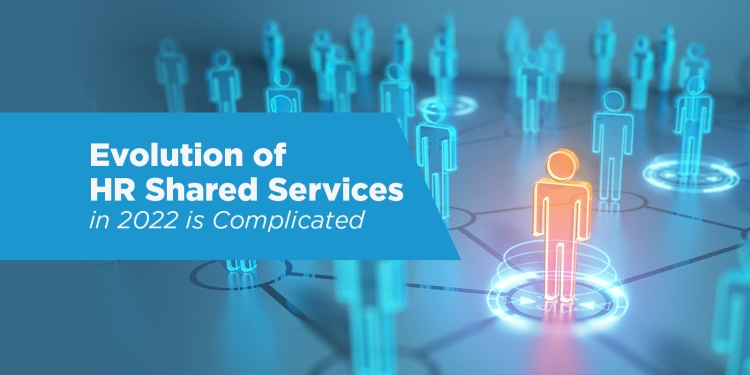 For more than a decade, HR functions have turned to the shared services model to deliver transactional work to the business. Over the years, the use of shared services has lowered administrative HR costs, reduced response times, and improved the quality of routine HR work,  with the ultimate goal of enhancing HR customer satisfaction.

In an email interview with APQC, shared services experts from ScottMadden explained how organizations today are finetuning the HR shared services (HRSS) model to deliver optimal results. After reading the interview, APQC members can register to learn more from ScottMadden on APQC's April 21st webinar: HR Shared Services: Key Trends and Performance Drivers.

ScottMadden and APQC have been collecting HR shared services benchmarks for more than ten years. During this timeframe, HR shared services (HRSS) has evolved. Could you share a few of the most significant changes that you have seen? 

As HRSS organizations have evolved, we've seen expanded scope, adjustment of service center roles, revised governance structures, and greater use of technology and automation. First, shared service organizations have moved up the value chain to bring on more complex services beyond the original targets for administrative and transactional work. As the scope of work has expanded, skills and staffing levels in shared services have had to adapt as well. We see broader use of "Tier 2" specialists to deliver these advanced services and we have seen the required skillsets expand to include consultation, critical thinking, and data analytics. From a governance standpoint, we are seeing more HRSS organizations report to multifunction leaders or non-HR executives than in the past due to the expansion of shared services models. Finally, HRSS organizations are embracing advanced technology and automation to gain further efficiencies and improve the employee experience with HR. 

APQC is often asked about the services that HRSS organizations should consider adding as they mature. As HRSS organizations mature, what services do they typically move from HR centers of expertise (COE) and HR business partners into HRSS organizations? 

There are a number of services that are good candidates for mature HRSS organizations. Some of the most common we see include employee and labor relations, talent acquisition, organizational effectiveness, business analytics, and project management services.

For employee relations, there may be some responsibilities that remain at the COE and with HR business partners, but service centers often manage the intake process, triaging of cases, and in more mature models, the service center can run or support the investigations. With talent acquisition, HRSS can handle many aspects including sourcing and screening candidates, scheduling interviews, preparing offer letters, and coordinating employee onboarding. HRSS is well-suited to offer business analytics services given its position as a hub of HR and employee data. Similarly, HRSS often is leading transformation efforts for the organization, so leveraging this experience and skillset to offer project management office (PMO) services more broadly is a natural evolution.

Many of our members are looking to automation to improve HRSS performance. What are some of the most common ways that you are seeing HRSS organizations using automation? 

Automation is being adopted successfully for both customer interfaces and functional processes. We see chatbots being used to supplement live agents since the bots can provide quick answers to basic inquiries or help route inquiries to the right place. This real-time service option is often preferred by many employees. For talent acquisition, we have helped clients select and implement virtual assistant technology with artificial intelligence to automate many aspects of interactions with candidates and handle large-scale recruiting needs with great success. HRSS organizations are also using robotic process automation (RPA) to automate routine processes such as employee data management, payroll management, and employee exits.

Are you seeing the Great Resignation phenomenon affecting HRSS organizations? What are a few steps that HRSS leaders can take to retain HRSS staff? 

Service center roles have relatively high turnover in normal job markets, so the Great Resignation has certainly made this a bigger issue for HRSS organizations. Some organizations have not been able to meet service levels as staffing declines and there are more pronounced delays in hiring replacements. However, as more organizations are adopting hybrid work models and introducing increased flexibility into work schedules, that is helping retain staff who might otherwise leave.

The ScottMadden/APQC benchmarking study collects a variety of HRSS performance metrics. What are a few key performance indicators (KPIs) that all HRSS organizations should track?

Similar to a balanced scorecard approach, we recommend choosing metrics that cover your customers, employees, efficiency, and cost. Staffing metrics inherently relate to your overall cost and also tie into efficiency metrics. Some of the key metrics we recommend that also are included in our benchmarking study are:
 First contact resolution
Average speed to answer
Customer satisfaction
Average employee turnover
Number of calls/inquiries per service center employee
Number of transactions per service center employee
Total service center cost per employee served
APQC members can get more insights into current HRSS trends and performance drivers from APQC's April 21, 2022 webinar: HR Shared Services: Key Trends and Performance Drivers.
Register today to hear ScottMadden's Courtney Jackson and Karen Hilton discuss the latest results from ScottMadden and APQC's HRSS benchmarking study.