Strategic Guidance Relevant to COVID-19
Check out the latest resources curated by APQC specifically addressing issues you and your organization may be experiencing during this time. Find content related to responding to disruption, business continuity, communication and collaboration, management and work and thriving through change. Due to the critical nature of these events, all resources related to COVID-19 found below have been opened up to all members regardless of member type.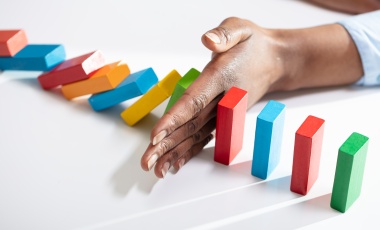 APQC conducted a survey to find out how organizations are preparing for the new normal and what are their biggest challenges moving forward. This report provides a cross-industry perspective into impacts on and changes in organizations' business models and the effects of COVID on technology and methodology adoption.
Learn More
As you analyze the change and its potential impact on KM, ensure that you do not blindly hold onto the status quo. No matter how impactful and mature your KM capabilities are, in a time of crisis you have to stop and figure out what you need to do now to meet the needs of the organization.
Digital leaders can tie the value proposition and required culture shift for digital to the broader need for agility. In a business environment where agility is key, organizations need people who can learn quickly and adapt to new ways of working, new priorities, and new toolsets.
Communication and Collaboration
With all of these challenges, employees need to be able to trust what they hear about their work and their employer. More now than ever, employees want transparency and two-way communication.