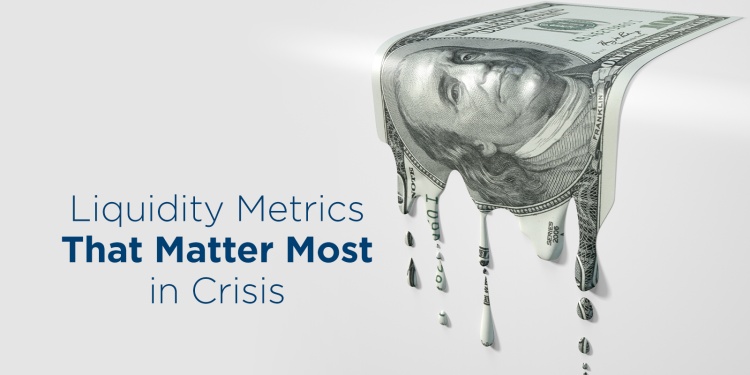 We find ourselves in an unprecedented time today as a result of the virus and associated economic disruption, an environment of many challenges but also potential opportunities for organizations' finance functions. As principal research lead for financial management research at APQC, I and our research services team are continuously thinking about what are the biggest impacts for our members and customers, and how APQC's research and resources can help.
For the finance function, there are many potential areas affected by our current circumstances, everything from how FP&A can help the organization more optimally and accurately forecast and scenario plan given the drastically changed and rapidly changing circumstances, to how finance can help the organization better navigate the heightened risk scenario in credit/collections and facilitating enterprise risk mitigation for the broader enterprise, to helping the business fend off more frequent cyber and fraud attacks from bad actors trying to take advantage of the situation, to continually incorporating automation in order to free finance's time for more value-add activities needed now more than ever, and finally to implications for liquidity and working capital management in this volatile market.
Liquidity management in particular may be a concern for finance functions as many organization's (particularly smaller organizations) have seen revenues decline as a result of shuttered economic activity. APQC has ongoing data collection on both receivables and payables, and following are three key financial management liquidity metrics from our Open Standards Benchmarking database to pay attention to, as well as thoughts for organizations in trending on these metrics in this current economic scenario.
(One caveat – These figures represent organizations across all industries, regions, and sizes. Organizations may be interested in comparing against their own industry or peers for more apples to apples comparisons.)
Days Cash on Hand
Days cash on hand measures the number of days that an organization can continue paying its operating expenses with the amount of cash currently available. If sales revenue suddenly dried up or an unexpected catastrophe interrupted the business, organizations with more cash on hand will be able to keep the business running longer without incurring additional debt or having to raise additional funds. This liquidity metric is a valuable one for any CFO, especially those in a moderate-to-high expense environment.
The latest data from APQC's Open Standards Benchmarking (OSB) treasury assessment for days cash on hand shows that the median days cash on hand for all companies across industries (with a sample size of 1,177) is 85 days, and ranges from 70 days or less for the 25th percentile, to 100 days for more for the 75th percentile. Certainly there is a tradeoff between having a high level of days cash on hand balanced against a higher rate of return invested elsewhere. However, in today's economy the sphere of business should probably follow guidance from the realm of personal finance, where subject matter experts such as Dave Ramsey continuously preach having enough liquid savings on hand for three to six months of expenses. As the OSB data shows, even top-performing organizations for this metric (e.g., the 75th percentile) only have a little more than three month's days cash on hand, so this may be an area for many organizations to continue to improve. Considerations for improving days cash on hand include examining days sales outstanding (and potentially renegotiating payment terms with customers as well as optimizing invoicing processes), increasing sales revenues or other cash inflows, tracking spending in the business and trimming unnecessary spending, and working to ensure that expense growth trails behind revenue growth where possible.
Days Payables Outstanding
Days Payable Outstanding (DPO) evaluates how many days, on average, a company takes to pay its creditors. It is calculated as the average value of accounts payable balance divided by (cost of goods sold divided by 365 days). As part of a set of cycle time measures, it helps companies analyze the duration of the process "procure materials and services" from beginning to end.
According to APQC's OSB data in accounts payable, the median DPO for all companies across industries is 40 days, ranging from 30 days or below for the 25th percentile, to 53 days or higher for the 75th percentile (N=4,253). This means that the median organization in the database of more than 4,000 responses takes more than a month to pay their vendors.
As with Days Cash Outstanding, finance functions have to balance whether it is better to pay faster to take advantage of available discounts (and therefore have a lower DPO), or pay slower in order to have the liquidity and/or use the funds for higher ROI opportunities. Again, in this environment, organizations may consider working with suppliers to extend payment terms as needed and increase their DPO. The key here is to ensure that organizations maintain strong relationships with suppliers, keep lines of communication open, and continue with a win/win relationship, as what is your organization's DPO affects your suppliers' Days Cash on hand and DSO. And the Golden rule in business should be the same as in life generally: Do unto others as you would have others do unto you.
Days Sales Outstanding
Days sales outstanding is a key measure of a finance team's efficiency and is closely linked to days cash on hand and liquidity. This measure calculates the average number of days sales outstanding in accounts receivable for a business entity. Average days sales outstanding is calculated as 360 days divided by the ratio of net sales divided by the average month-end trade accounts receivable balance. (Note - Exclude all unbilled receivables when calculating this measure.) It is part of a set of cycle time measures that help companies analyze the duration of the accounts receivable process.
APQC's OSB data in accounts receivable shows that the median DSO for all companies in all industries (N=6,744) is 38 days, ranging from 30 days or less at the 25th percentile, to 48 days or more for the 75th percentile. On the flip side of DPO, DSO indicates that the median company has a DSO of more than a month. In the environment we are in today, organizations may want to think through strategies to decrease their DSO, if possible. Some thoughts for decreasing DSO include a proactive and strategic approach to collections, revisiting customer payment terms as appropriate, leveraging automation for payments, and conducting a root cause and process improvement initiatives to address systematic late payment issues.
As you can see, these key liquidity measures are all inter-related, and it will be interesting to see how these change over the course of this year as organizations adjust their strategies. Regardless, APQC remains committed to helping our members and customers weather this storm and to persevere. Please feel free to reach out to us directly with other ideas in terms of benchmarks, articles, tools and templates, webinars, or studies that we can conduct to help your organization to continue to work smarter, faster, and with greater confidence in the near-term and the time to come.