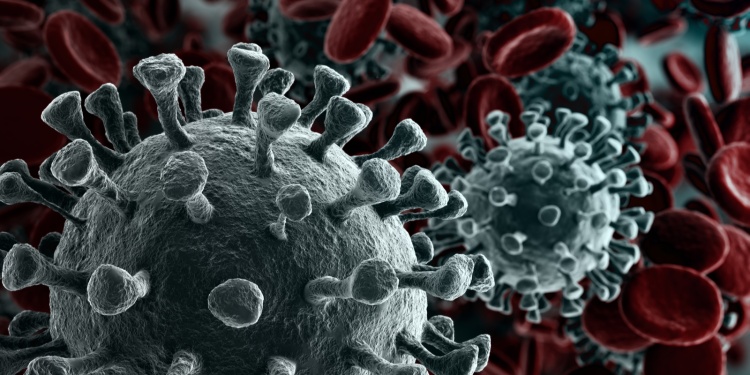 Given the rapid pace of technology change, the growing frequency of mergers and acquisitions, and the introduction of new business models, we at APQC expected disruption to be a major theme for 2020. But like everyone else, we did not expect that a global pandemic would upend businesses around the world. As a result of Covid-19, organizations are having to make an abrupt shift to remote work. In many organizations, these suddenly remote employees are likely to struggle. They may not be able to access needed documents and information stored on local area networks. They may not know where to find answers when they can't stop by colleagues' desks for help. They may struggle to remain on task without the structure of in-person meetings. 

But knowledge management (KM) has the tools and approaches to help organizations cope with these challenges. KM teams must view Covid-19 as a clarion call to step up and show their value. Here's three ways KM teams can help their organizations meet the challenge of Covid-19.

Align with the Current Reality
In a time of crisis, KM teams must pause current initiatives and determine what to do now to meet the needs of the organization. 
Do you need to move key resources to a more accessible platform or consolidate them? 
Can KM offer support to teams that suddenly need to collaborate online and/or conduct virtual meetings?
Do you need to remind people how to use KM tools to find answers? 
Should you temporarily "loan out" a KM team member with in-demand skills to another business area?
Which direction you go depends on your organization and its knowledge needs. You may find, for example, that KM needs to focus on one particular area of the business that is especially vulnerable or already impacted. Or, you may find that KM needs to do something that's outside its typical scope. For example, when widespread flooding hit the area served by the U.S. Army Corps of Engineers Southwestern Division, the organization's emergency management office was overwhelmed with more than 120 calls a day. The KM team stepped in to help, setting up a public wiki page with all the relevant information callers would need and thereby reducing call volume to six per day.  

Aggressively Market the Most Relevant KM Solutions
Most KM programs have a variety of tools, approaches, and initiatives—and some will be better suited than others to meet this moment. Most likely, the best-fit solutions will be communities of practice, enterprise social, and enterprise search. KM teams need to send out tailored communications to remind people how and why to use these resources. For example:
Remind people to look for answers in communities and enterprise search before emailing or calling colleagues. If there's no available answer, ask the question in communities so it can be surfaced and reused by others. 
Explain the do's and don'ts of enterprise social. Its purpose varies across organizations, and employees may need to be reminded when and where to use it vs. other tools such as project sites, communities, and wikis. 
Warn experts that they may experience an influx of questions. Explain that it's more important than usual for them to respond to questions in communities, be available on enterprise social, and ensure their content is easily accessible and up to date (and, emphasize that KM will provide as much support as they need). 
Re-teach people how to search. So often, people think they know how to use enterprise search because they can Google—but that's not how it works. Remind them about effective search techniques, and if possible, provide this learning in multiple formats (e.g., a how-to guide and an on-demand webinar).
KM teams should keep an ear to the ground for emerging issues that its tools can solve. If you hear that one team is suddenly overburdened by emails, for example, remind them that they can use enterprise social to collaborate without flooding each other's inboxes.  

Tap into Your Networks
Now is the time to reach out to your internal and external support networks. Your KM team members, KM champions in the business, partnering functions, executive advocates, and contacts at other organizations can all provide valuable guidance. Now more than ever, KM teams need their connections in the business to provide insight into urgent knowledge needs. There's also a significant number of organizations who already have a primarily remote workforce, like Shopify, whose stories offer important insights into how to get employees to collaborate effectively with virtual tools. 

And of course, we're here for you. APQC members can contact their Member Success Manager to be directed to relevant resources and key points of contact at other organizations. So please reach out—but for now, let's skip the hugs and handshakes. For those of you who are not yet members, we invite you to check out How Knowledge Management Programs Survive and Thrive in Turbulent Times, which is available for free for a limited time.