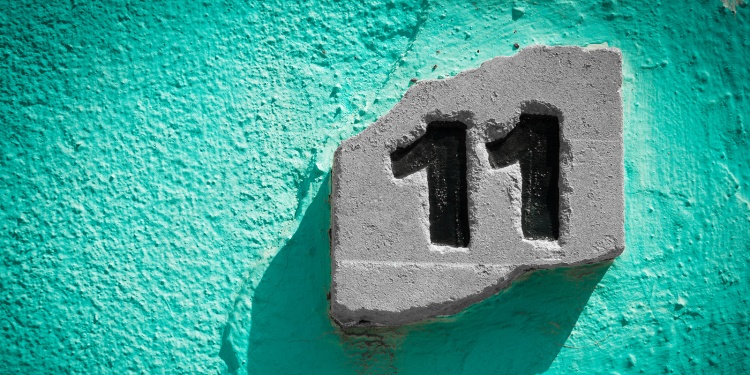 The order-to-cash (O2C) process is fundamental to the basic objective of every organization—exchanging goods or services for payment—and ensures that an organization has the working capital necessary to operate. Encompassing so many customer-facing activities and interorganizational handoffs, the O2C process is critical yet very challenging to optimize. APQC's recent Transformation in Order-to-Cash project leveraged survey data and interviews with leading organizations to understand how they transform, improve, and measure the end-to-end O2C value stream for the benefit of the ultimate customer and other important stakeholders. Our research found 11 key themes, or success factors, for better O2C performance across the organizations that we studied:
1. Prioritize process improvement opportunities based on the customer experience―The study found that leading organizations think through the entire end-to-end experience and all customer touchpoints along the way to avoid optimizing one aspect to the detriment of another. Transforming O2C is an internal journey, but every decision along the way should focus outward to the customer experience. If a change to the process doesn't help your customers, it's not serving the end-to-end customer experience. Navigating, managing, and improving O2C can be a long journey, so it helps to have the customer as a North Star to guide the way.
2. Map the transformation journey―Because O2C is complex, it can be difficult for stakeholders to easily understand the full scope of transformation. This is especially true of stakeholders whose work focuses on one end of the end-to-end process who may be stuck in siloed ways of thinking. If stakeholders lack knowledge of what happens upstream and downstream in the current state, they may struggle to understand and buy into a future-state vision for the overall process. Leading organizations create visual transformation roadmaps that help stakeholders understand the overarching goals and steps of O2C transformation.
3. Streamline the O2C infrastructure―Leading organizations simplify and centralize the organizational structure to reflect an end-to-end vision of O2C. Altering the organizational structure is not easy, but can be well worth the effort. Aligning the organizational structure with O2C strategy helps overcome organizational silos, simplifies reporting lines, reduces redundancies, makes handoffs easier, and improves efficiency and productivity by eliminating rogue, ad hoc practices that often creep into decentralized structures.
4. Establish process roles and responsibilities―As work has become more specialized, processes involve more handoffs from one specialist to the next. Unfortunately, these handoffs are the most common breaking points of any process. An individual or group may maximize the efficiency of their own part of the process, but if they fail to account for the needs of those upstream and downstream, the overall process will slow down, run in circles, or fall apart. These challenges become amplified in end-to-end processes like O2C. Clear ownership and accountability encourage people to think beyond their component process boundaries, eliminating the siloed thinking that leads to bad handoffs. Tools like RACI charts and SIPOC diagrams are a useful way to make responsibilities and handoffs very clear.
5. Develop staff technical and analytical capabilities―Emerging tools and technologies such as RPA, cognitive computing, and AI, along with increased demand for data-based insights, necessitate a new skill set for finance professionals. Those involved in O2C processes need the technology fluency to adapt to new tools quickly. Moreover, automation and streamlined tools free up employees' time to focus on more value-added, in-demand work like analytics. Leading organizations have already started training up their O2C process workers on technology and analytics.
6. Improve cross-functional cooperation and leverage change management―Many O2C process workers have worked in functional silos for some time. For them, thinking about O2C as a cross-functional end-to-end process may be a big change, along with learning to work with an understanding of upstream and downstream needs. The introduction of new technologies and process improvements as well as potential changes to measures and structure are other possible changes associated with end-to-end O2C process management. That's why leading organizations incorporate robust, holistic change management into their O2C transformation strategy.
7. Facilitate end-to-end process management―Process is an important component of successful transformation. You need process thinking to understand how work flows from end to end, identify the biggest problems in that flow, and apply the right improvements. Process is also key to translating an O2C vision into a sustainable reality. Without documented processes and process governance, people won't know what to do or how to do it. Leading organizations leverage process models to depict high-level relationships between processes and enable everyone to see how work flows across the organization to create value.
8. Instill process governance―Governance encompasses structural elements such as roles, responsibilities, accountability, oversight, sponsorship, and management structures, that help process management function. Strong governance reduces back-end issues, ensures best practices are established and followed, and provides full visibility into the end-to-end value stream. APQC's Transformation in Order-to-Cash research found that process governance is a critical success factor for effective O2C, and that more than half (54%) of survey participants leverage O2C global process owners.
9. Improve data management―Messy, incorrect, and incomplete data can create many issues within a single process, and with end-to-end processes, problems multiply. Leading organizations apply master data management to ensure clean, consistent data across all the sub-processes that comprise the end-to-end process. This provides a "single version of the truth," or a consistent understanding of performance across business units and functions involved in O2C. In turn, clean and standardized data provides greater transparency, improves decision making, and facilitates the integration of systems and the application of automation.
10. Ensure continuous O2C process improvement―Continuous improvement is the use of quality methodologies and tools to make incremental and breakthrough improvements to a process. Leading organizations leverage continuous improvement in O2C to proactively identify opportunities and turn them into tangible improvements to the benefit of the organization, its employees, and its customers.
11. Digitize O2C processes―Automating processes improves efficiency and productivity, shortens cycle times, reduces errors, and allows process workers to focus more of their effort on value-added work. All of the case study participants in the Transformation in Order-to-Cash project indicated that they are actively exploring, incorporating, and leveraging digitalization in their O2C transformations. And the organizations APQC studied in its qualitative research use AI and machine learning for a variety of applications. Furthermore, APQC found that organizations that rated their O2C transformations as effective rated "common or integrated systems between order and cash" as a key success factor.
Certainly, each of the success practices above should not be viewed in isolation. O2C is a complex and cross-functional process, and there's no "silver bullet" that will solve all challenges at once. APQC's mission as an organization is to find and disseminate best practices information, and these practices build on the lessons that the showcased organizations shared with us as part of the project. Our hope is that readers will consider these for their own O2C process improvement and transformation journeys.
APQC members can access more information, including case study examples, at our Transformation in Order-to-Cash Collection, in addition to the following publicly-available content items: