It's hard to believe it's only been ten months since my first data and analytics pilgrimage, but it's true. I've learned a great deal about data and analytics since that time, both through my research and my personal interactions with p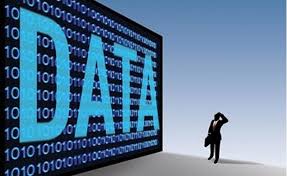 eople in the field. From my experience (and APQC research corroborates this), by far the most prevalent analytics-related challenge organizations are facing can be summed up in one (seemingly) simple question, "how do we get started?"
From our point of view at APQC, the answer to this question is three-fold. First, get buy-in from your organization to enact this sort of change—our recently completed best-practices collection, Change Management for Building a Data-driven Culture, addresses this in detail. Second, make sure you have a well-reasoned, strategic plan for setting up an analytics function—you can expect to see a thorough report from APQC on this topic in 2017.  Third, ensure that the necessary resources (i.e., people, tools/technology, and services) are in place to make analytics a success at your organization.
Today, I'd like to ask you to help us refine that third part of the answer. Organizations seeking to improve their analytics capabilities are looking for guidance as to which types of analytics tools/technology and services to invest in, and who better to rely on for that information than the organizations that are actually using those analytics resources?
If you would, please take a couple minutes to complete our brief Analytics Solutions Pulse Survey and help us craft the best possible answer to that one, let's be honest, not-so-simple question.
Stay up to date with our upcoming analytics research, webinars, and more by visiting our expertise page.
Follow me on Twitter @MSIMS_APQC or find me on LinkedIn.