Thanksgiving is a time for appreciation of one's blessings and for reflection. As I reflect back on 2017, I am incredibly thankful for my faith, my family, and my friends in this challenging year. I am also thankful for my work and for my career at an organization where I will celebrate 18 years of tenure in January. While many organizations continue to struggle with engaging and retaining their employees in this competitive marketplace, APQC's Talent Management and Rewarding and Retaining Employees (N=481) research and practice has found an intuitive, proven formula for engaging and retaining critical talent. Following the steps below will result in an improved ability for your organization to engage and keep its most valued talent: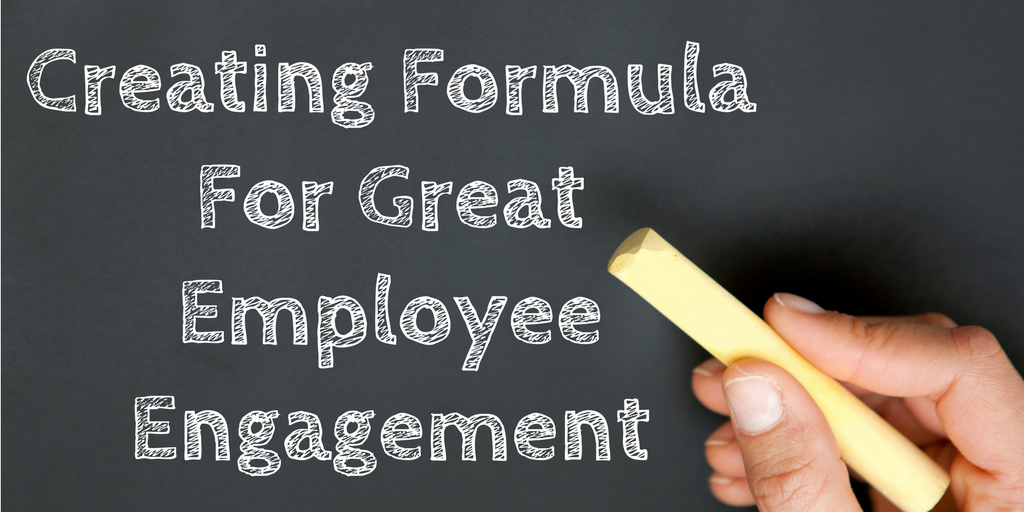 Ensure that the "satisfiers" (e.g., pay and benefits) are in place. According to APQC's research, the #2 and #3 top reasons for unwanted employee turnover are the ability to earn higher compensation and better benefits elsewhere. These two factors are considered "satisfiers," meaning that they usually must be present, at minimum, in order for employees to be satisfied at work. APQC's same research found that 56% of survey participants follow a "match the competition" strategy when it comes to compensation and benefits, and 24% follow a "lead the competition" strategy. Organizations whose salaries and benefits do not at least match the competition may need to do some additional soul searching and cost-benefit analysis to see if this strategy is really working for them.

Additionally focus on the "motivators:" Beyond competitive pay and benefits, the formula for increased employee engagement and retention involves focusing on the motivators, which include the opportunity for personal and professional growth through employee development/career pathing; prestige, recognition, and meaning from one's work; and work/life balance.

Employee development and career pathing: APQC's research has found that 27% of survey participants say that better career advancement opportunities elsewhere is a top reason for unwanted employee turnover. Providing potential career paths, as well as development opportunities for employees to achieve that next level in their careers, allows employees to see a future for themselves at the organization, and to continue to grow and advance in their personal and professional lives.

A prestigious career: APQC's research has found that the number one reason cited for unwanted turnover by survey participants is the opportunity for a more prestigious position elsewhere. Prestige means the value and impact that employees perceive in the work that they do, including the employee's belief in and support of the organization's mission. Ensuring that employees see the value and impact of their work, how their work aligns to the organization's mission, and how the organization's mission helps the larger community, are key employee engagement and retention mechanisms.

Employee recognition: APQC's research has also found that more than half of survey participants recognize employees for tenure and customer service excellence, and have implemented employee-of-the month (or similar) programs. Employee recognition programs do not necessarily have to be costly, and are a vital component of an overall employee engagement and retention strategy.

Work/life balance programs: Finally, APQC's research has found that more than half of survey participants offer flexible hours, one-third offer a flexible work arrangement policy, and 31 percent offer telecommuting/work-at-home programs, to support the work/life balance of employees. As technology has matured, such programs are more and more feasible, and they can offer a relatively inexpensive way to retain busy employees.
Formula for employee engagement and retention: Satisfiers + Motivators
This time-tested formula is even achievable for small organizations. Consider my organization – APQC, an approximately 80-employee organization - as an example. Beyond competitive pay and benefits, here are some of the mission-related, rewards and recognition, and work/life balance practices that APQC has implemented for its own employees:
Annual "Founder's Day" celebration honoring the life of Jack Grayson, founder of APQC.
Annual Thanksgiving lunch and charity employee auction and end-of-year employee holiday party.
A gainsharing program so that all employees can share in the Center's financial success.
Tenure recognition in the form of personalized gifts or gift cards at various work anniversary milestones, in addition to tenure-based bonuses.
Tuition reimbursement program.
$1,500 (per employee) employee development fund.
Monthly birthday celebrations for employee birthdays that month.
Periodic "surprise" celebrations bringing in ice cream, food busses, or similar to reward employees.
Casual and summer casual dress code (professional dress only when customers are in the office).
Four weeks of paid vacation for employees with tenure 9 years and less; and five weeks of paid vacation for employees with tenure of ten years and more, plus 9 paid holidays and an additional 10th "floating" holiday.
Paid employee sabbaticals: 2 weeks (10 years), and 6 weeks (15 years).
Half-day Fridays off for the month when the sales team meets their target goals for the month.
Piloting a new work from home policy, anticipated to offer 2 days of work-at-home opportunity for most positions.
The formula for engaging and retaining key talent is an intuitive one: By ensuring that the satisfiers are present, and additionally focusing on the motivators, organizations will reduce undesirable turnover and increase employee engagement and retention.
More about APQC's Open Standards Benchmarking Research on Talent Management and Rewarding and Retaining employees can be found online. Interested in working for APQC? Visit us online at https://www.apqc.org/cv.