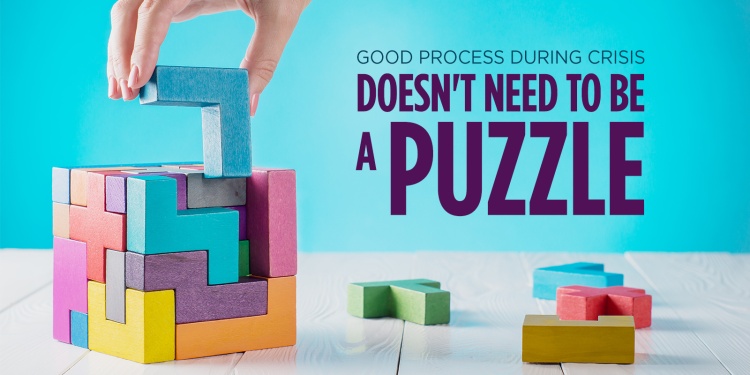 Since we last chatted, we have all gone through many personal process crises to establish normalcy. One recent incident got me thinking about how organizations are also working their way through urgent technology adoption and process re-engineering.
My son like many college students is tackling online learning. Most of his courses require little to no substantive process changes. The same cannot be said for his communications/speech course.
Consequently, one afternoon I was met with a tangle of electronics, haphazardly stacked books, and a thoroughly dejected son. The state of his room and frustration was the direct result of an attempt to re-engineer his presentation process so he could record an informative presentation on the Great Emu War. What was normally an in-person assignment where he would be armed with a clicker, mic, projection screen, and auditorium filled with his peers was no longer feasible. Instead he had to figure out how to achieve the same end-result, a simple integrated presentation, in a drastically different environment.
To accomplish this feat my son had strung an HDMI cable across the room from his laptop to his TV to display his slides. And was struggling with balancing his phone on stack of books perched on his bed to try and capture both himself and his presentation slides in the same video. All of which was plainly not working. 
In the long run we came up with a better, technology-based solution through a candid conversation about his resources (inputs), process, and output requirements. Because he didn't understand the capabilities of the collaboration platform the university was using, he hadn't realized he could leverage that technology to record both himself and his slides at the same time.  Crises averted. 
Process' Role in Support
The good news for organizations is that they have process teams to help them in these endeavors.
In our recent webinar, Assessing the Risk of Your Process During Disruption we asked the participants about their process team's work during the pandemic. The great news is that majority of organizations see the need to find support by their process teams to support business continuity. And almost another third of process teams are working with their organizations to find out the best ways they can help. 
Process Teams' Supporting Business Continuity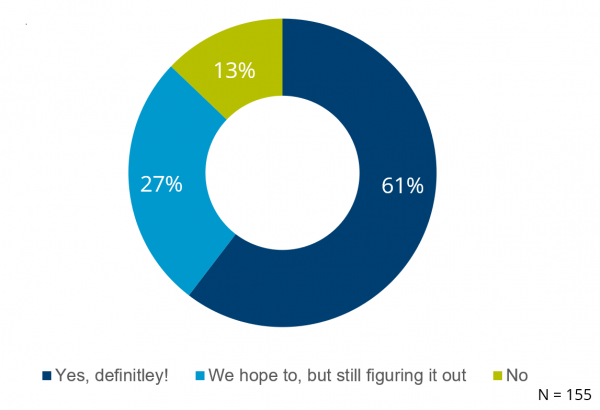 Additionally, we also asked the participants how the current pandemic is affecting their process work and ran analysis between the relationship between the impact on teams' project and their role in supporting the organization in its continuity. 
So, what did we find? 
Impact on Process Work by Role in Business Continuity 
| | | | |
| --- | --- | --- | --- |
|   | Yes, Definitely | Hope to, still figuring it out | No |
| Business as usual, no change | 17% | 15% | 58% |
| Identifying process projects to support continuity | 59% | 33% | 33% |
| Shifting to immediate short-term, re-engineering projects | 61% | 58% | 33% |
| Using current capacity for long-term, process-related work | 32% | 42% | 33% |
| Doubling down on digital projects | 29% | 36% | 6% |
Uncharted Territory
Unsurprisingly, process teams tapped by their organizations for support are most likely working on continuity and re-engineering projects. While teams still figuring out their role in the current state of flux are supporting re-engineering efforts. But these teams are also using this opportunity and increased capacity to work on more long-term standardization and foundational process work. This is not only an opportunity due to organizations putting the pause button on current projects, but additional capacity in some business lines or functions. Organizations that have some down time want to take advantage of the situation and ensure they are poised to come back stronger with a better way of accomplishing how work gets done. 
Process work—like the intervention with my son—has traditionally relied on face-to-face engagements. It helps us develop trust, read emotional states, and take abstract concepts and covert them into physical representations. But as we have shifted to more virtual interactions, our well-honed facilitation and soft skills are facing new challenges: limited attention spans and lack of visibility into ques like body language. Not to mention how do we get consensus from a wide array of stakeholders in this environment.
Here's five tips for process professionals as you dive into remote collaboration. 
Be confident with your tools. Practice and understand the features of your collaboration tools. 
Over prepare. Create a script and develop a timeline that includes which tools you are going to use and scheduled breaks.  
Tailor the session to the environment. Consider combining a short training or information session with smaller, longer working groups for problem solving. 
Set consistent ground rules. Set and communicate, behavioral rules for sessions to help provide visibility into participants engagement.
Mix it up. Use a mix of interactive tools and formats to mitigate disengagement and provide people with a means of direct participation. 
Check out more information on this topic  and other tools for managing Process in Times of Disruption. 
How is your process team supporting your organization? What are your current challenges? Respond to share your ideas and experiences with others in the APQC community. 
For more process and performance management research and insights, follow me on twitter at @hlykehogland or connect with me on LinkedIn.