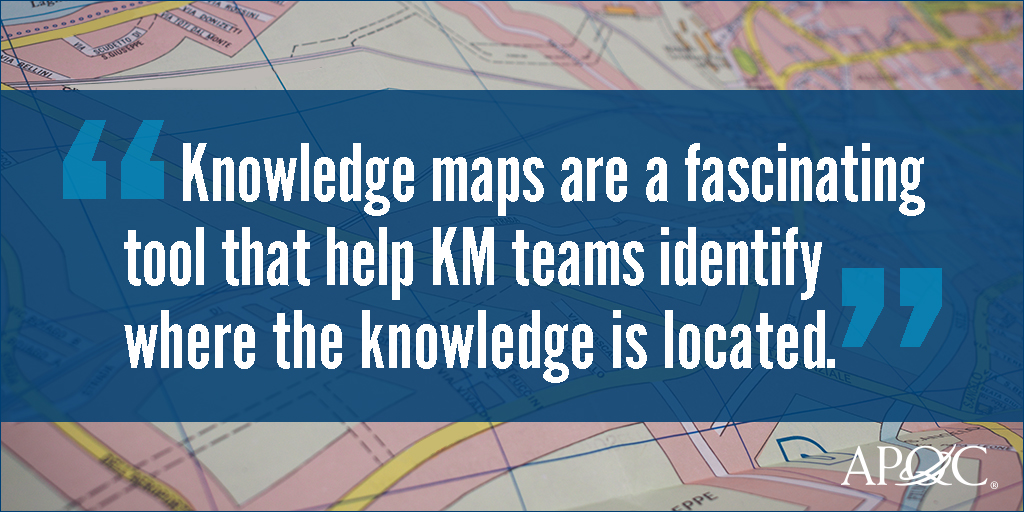 Maps have come a long way. The first map I remember using was from AAA, and it highlighted your route from point A to point B. I can also remember being handed a Rand McNally road atlas at a young age, and my dad telling me, "You need to learn how to read a map." Well, after rotating the map 90 degrees at a time to make sure the map lined up with the way we were driving – we finally found our destination. Today, we just use Apple Maps, Google Maps, or Waze (yes – which is owned by Google) to get to our destination. 
Much like a map used for a road trip, a knowledge map is used to help you see how information and knowledge are flowing (or not flowing) through your organization. 
I think APQC Chairman of the  Board Carla O'Dell said it best…. "knowledge is sticky." There are individuals in almost every organization that like to stockpile their knowledge because it makes them feel valuable, needed, or important. But in order for organizations to realize their full potential, that knowledge has to flow freely throughout the organization.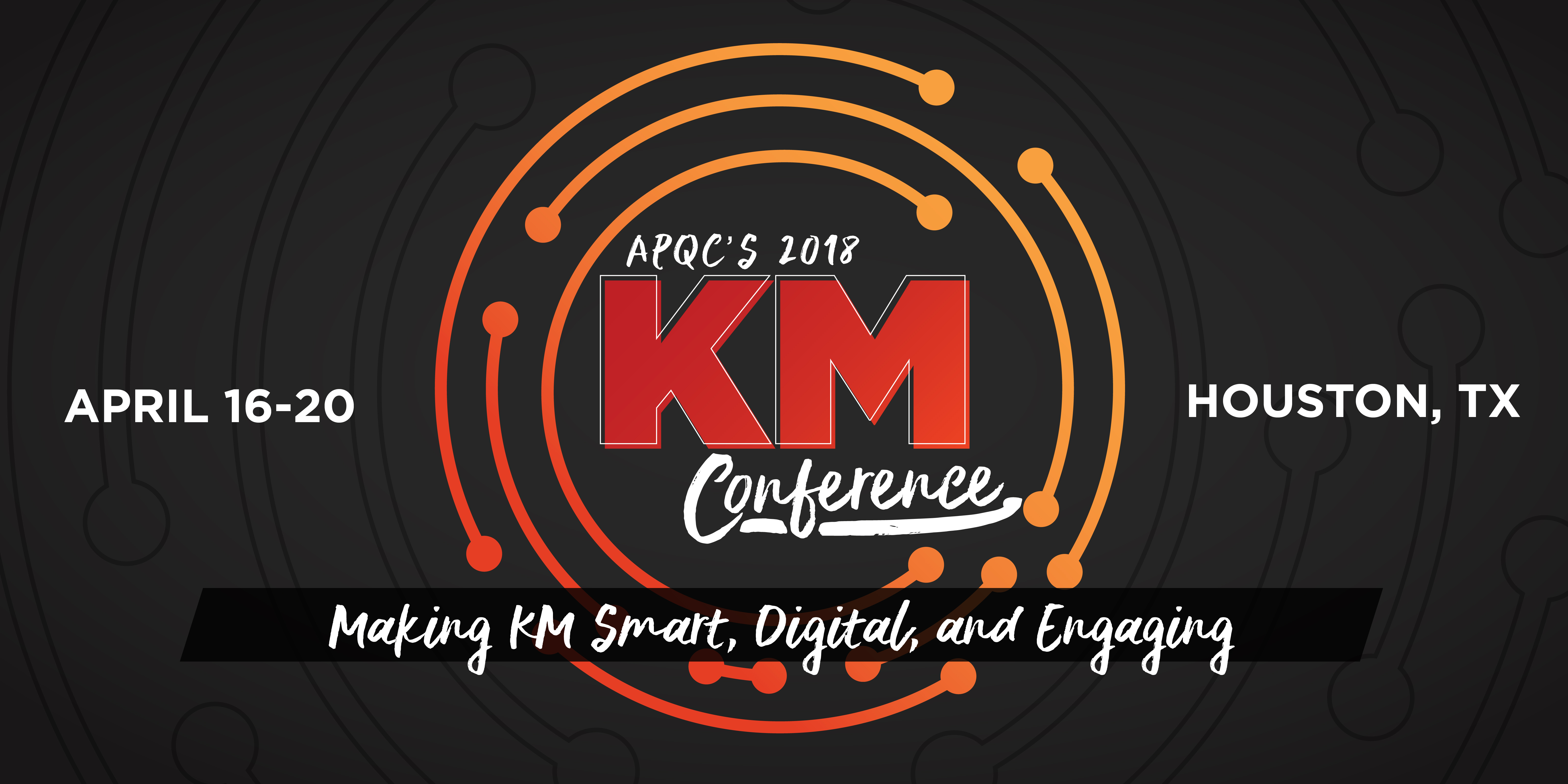 Knowledge maps are a fascinating tool that help KM teams and knowledge workers identify where the knowledge is located in the organization, how well it flows, and where knowledge gaps exist within the organization. Typically, knowledge maps align to and support process maps. They are a key tool bridging the gap between knowledge management work and process improvement work. To learn more about this tool, and how it applies to your organization, come visit me April 16-20 at APQC Knowledge Management Conference. We will be hosting a half-day workshop that will bring this tool to life for you, plus many more workshops that will build your expertise with KM approaches like communities of practice, transferring critical knowledge, and more.