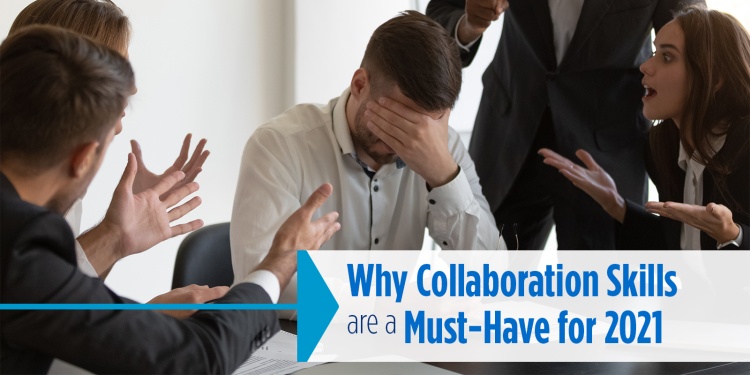 Like most of us, I truly believe that 2021 will be a better year than last. It has to be, right? But we're going to have to work for it, and I think collaboration will be the key. In 2020, there was some good collaboration, like the collaboration that led to COVID vaccines, but a lot more of the bad and the ugly—uncoordinated lockdowns, political infighting, toxic social media battles, and too much more. It's clear that a lot of folks don't understand collaboration: what it is, why it matters, and most importantly, how to do it.
My New Year's resolution for 2021 is to get better at collaboration and find practical ways of helping others do the same. So, I reached out to two of the best facilitators I know: Dr. Harlene Anderson, co-founder of the Houston Galveston Institute and the Taos Institute, and Dr. Carla O'Dell, APQC Board Chairman.
How can we be better collaborators in 2021?
Harlene Anderson: Collaboration is fashionable these days, but many people who think they are collaborating may not be. It's too seductive to want the other to agree with you or impose your viewpoint or expertise on someone else. Collaboration means creating together. Collaboration requires a mindset shift in how people think about themselves, the people they work with, what they do together, and how they do it.
Carla O'Dell: Seek to understand before trying to be understood. There are lots of easy techniques, such as parroting back what someone has said, and asking if you have understood their point. When you're really listening, a hit is as good as a miss. By that I mean that if you listen hard and parrot back to test your understanding, the person will be happy to hell you where you hit it right tor what you missed. Your understanding grows, as does their openness to telling you more and listening to you in return. In fact, you learn more if you have a miss. This really lays the groundwork for mutual trust and problem solving in a work setting.
Harlene Anderson: That's that mindset shift I was talking about, and it sometimes comes after people try collaborating. What I find really helpful for achieving that mindset shift is working alongside someone who's experienced. I'm very much in favor of an apprenticeship model as a way of teaching people to collaborate better. This allows people to experience what good collaboration looks like in real time, in a safe space.
How can we facilitate collaboration in challenging scenarios, such as projects where in-depth collaboration is needed or when people don't want to collaborate?
Carla O'Dell: Complicated innovation and problem solving requires a more complex process to pull off, so don't try to wing it on your charm and good intentions. Employ structured processes to understand what other people know and want to achieve. For example, if you're trying to design a more agile supply chain, understand that all the players along the supply chain have different points of view, knowledge domains, and vocabulary. They also have different experiences about what worked and didn't work, including some vivid cases of failure. It's best to hear—really hear—what it is all about.
Harlene Anderson: And what do you do when someone doesn't want to collaborate? The truth is that you can't make people collaborate. When someone resists your invitation to collaborate, what you want to do is develop your relationship with them so that they can experience you differently.
Carla O'Dell: Don't hit the hard stuff the first time you work together. Get to know where each of you might be coming from first. But when you do get down to the hard work, use robust processes. If you're trying to co-design virtually, use proven collaborative design techniques. Consider finding a facilitator who isn't a stakeholder. Keep the folks in conversation small, use virtual breakout rooms, and use techniques like mind maps and flow charts to capture what people are saying.
For more from my conversation with Carla and Harlene, see Encouraging Collaboration in the New Reality, which is free to non-members. See APQC's Virtual Collaboration: Rules of the Road collection for additional research and insights.