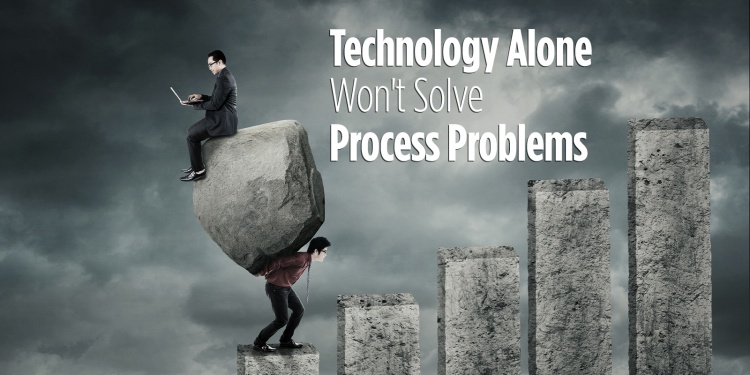 We all had to pivot and improvise this past year. But now what? As the world tries to find a new normal, this is a unique window of opportunity to re-create how we work. I am not just talking about work from home—virtually every important process could be a target. The timing couldn't be better. Robust process improvement tools exist.  Second, we have the technology to bolster our efforts and give us data to understand what is happening. And third, people are out of the rut of normal working and are – for this moment—open to creating new, stronger and more resilient processes and systems.   
These three factors set the stage for new levels of productivity and engagement—if we commit to building
sustainable approaches. 
1. Thinking this change is short term
It is not.  While some things will return to the familiar as we get vaccines in arms, there are trends that were set in motion before the global pandemic and have now accelerated: e.g., virtual work, on-line transactions and collaboration (shopping and delivery), multiple product and service delivery channels (e.g., online, brick and mortar retail, telemedicine), entertainment and learning options and much, much more.   The "new normal" won't look much like the old one in gatherings, supply chains, healthcare, education, production and
consumer behavior.    Let's use this unique opportunity to seize the moment.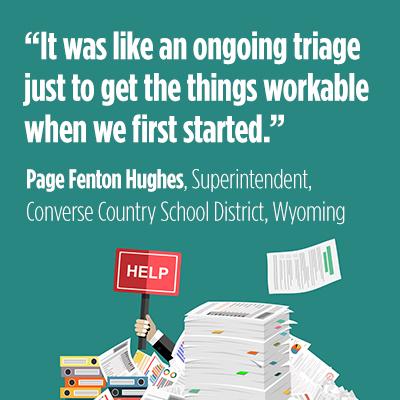 2. Continuing to rely on heroics
It also won't work to continue to rely on heroics. Why?  Heroics are not sustainable. 
Early Spring 2020, virtually the whole world reinvented how it worked and lived. People rose to the occasion: we designed new ways of working remotely when possible, went almost 100% on-line for food and other essentials, and taught our children ourselves or on Zoom.  Bless the front line workers who did and still perform heroics every day to care for our sick, pack and deliver our orders and meals, and teach our children.
Heroics were called for. We had to pivot (the favorite business term of the pandemic) to quickly rethink and reinvent almost everything in our personal and professional lives.    Fortunately, heroics bred great experiments and innovations. Schools are an example most of us can relate to.  Teachers performed heroics to keep teaching the kids from home. IT systems collapsed under the weight.  
Committed school district leaders and teachers found work arounds.  The Converse County School District in Wyoming is a good example. The transportation team shifted from transporting students to taking meals door to door, along with delivering computers and wireless hotspots. Teachers shared lesson plans and tips. Leader met often to iron out the kinks. "It was like an ongoing triage just to get the things workable when we first started."   They made up new metrics as they went along and saw what mattered. Some metrics were academic and others were around attendance and student engagement-at-a distance.
Bottom Line: Now is the time to build on what we learned. 
New processes must be agile and flexible and resilient.  Like a willow they need to bend with the winds and spring back, not crack like an oak tree. Building on lessons learned from necessary improvisation will help us cope regardless of what is thrown at us and as the situation evolves.
3. Using Technology Alone to Solve It
Digitization has saved our lunch—literally.  What would we have done without grocery delivery during lockdown and these recurrent infection surges? Imagine if the pandemic had happened ten years ago!
Digitization will continue to accelerate. Technology lets us shop, play and work in flexible locations and machines don't get sick. Rarely do computers actually break down since they have so few moving parts.
But you can't run a organization by Zoom or Teams alone.  Nor will machine learning and artificial intelligence applications by themselves be the solution.  Technology alone has seldom been a solution. It has always been true that we need to design and fix our processes before we automate them.   A good rule of thumb is to spend as much time and money on people as on technology. 
Now is the Perfect Time to Create Better Processes 
Frist, millions of experiments have given us examples we can learn and pick from to build new sustainable processes.   We have tried and true tools for process and knowledge management we can use.  A lot of employees learned to use tools like process mapping and redesign when their managers asked them to work on back burner improvement projects no one had time for when business was running at full speed. 
Second, for many of us there is a hunger for re-engagement. People enjoyed working at home. Happy hour and other digital morale-boosting events became commonplace.  Now, most people are hungry for the social re-engagement and intellectual excitement an office environment provides.  The office and protocols will be very different to keep us safe, but the energy of being together will still be there. 
Finally, and perhaps the most important reason to capitalize on this rare moment in history is climate of openness to doing this differently.  We have a window of opportunity not to return to the old ways. People are open to change now.  Managers are more comfortable with new ways of working. 
This is our chance to not to throw people at the problems and hope they don't burnout until the problems are solved. Now is the time to use the spirit of reinvention and openness to change combined with the tools of process design to solve new and old problems and reinvent how we work and live.  
For more ideas, see Workplace Innovations: Process in a Pandemic and APQC's continuing series on processes Post-Pandemic.  Also see End-to-End Process Maps and Measures to get you started on your process redesign journey with foundational end-to-end processes.