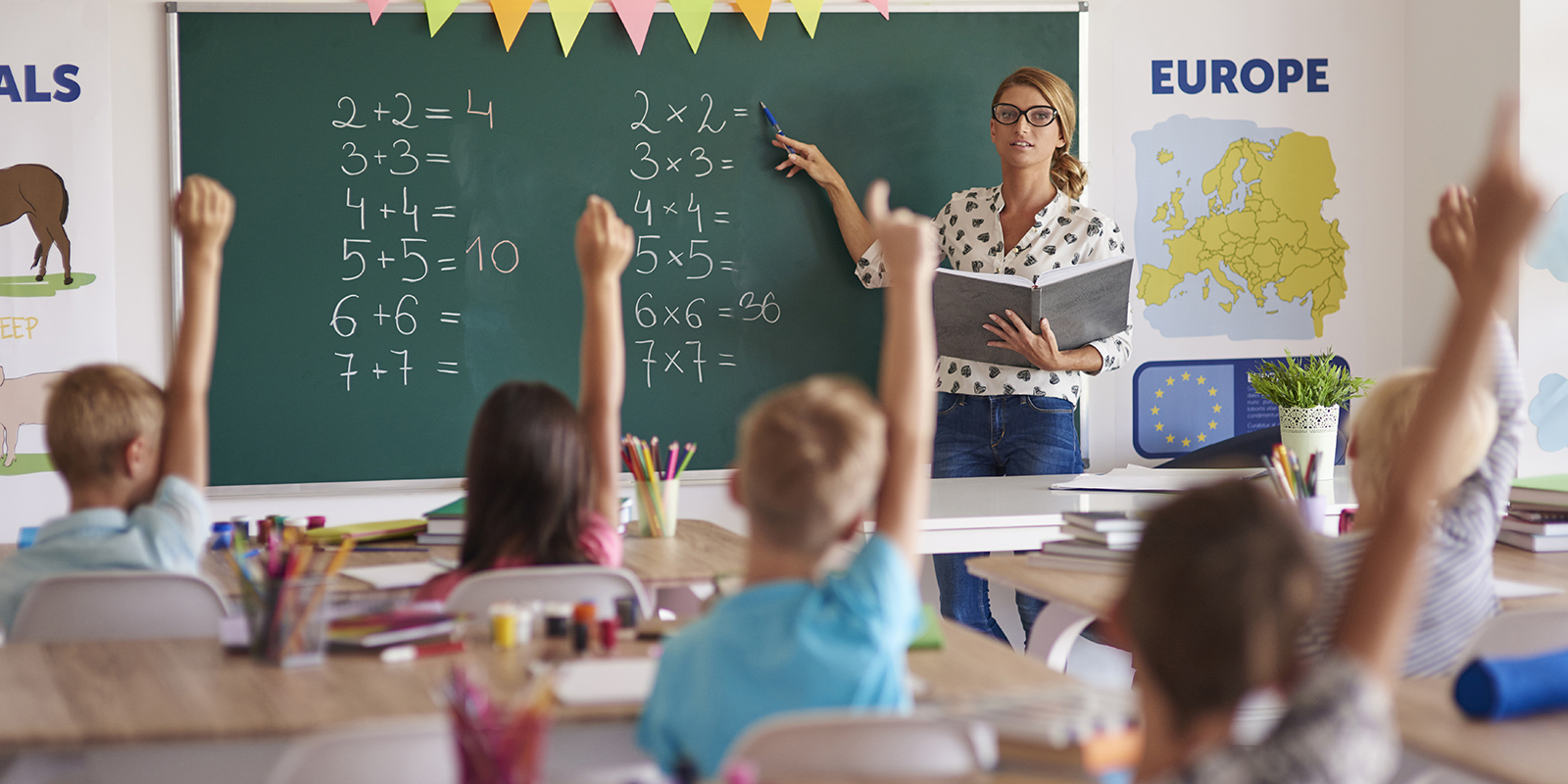 In its Future of Jobs report, The World Economic Forum lists the ability to learn as one of the most in-demand skills today and predicts that employer demand for active learners will grow through 2022. In the spirit of life-long learning, I am sharing ten of my key learnings (in no particular order) from APQC's 2019 human capital management research program. I hope you will find some inspiration and information to help set the stage for a successful 2020.
1. We need to broaden our selection criteria.
One response to skills shortages is to shift hiring criteria to broaden the pool of viable talent. In an interview with APQC, BASF's Heidi Gerhard (director of leadership, organizational capability and culture) shared how BASF changed its mindset regarding what "qualified" looks like. For BASF this means focusing on job success outcomes rather than traditional requirements and qualifications. Job postings detail what successful performance in the role looks like—rather than what the individual hire looks like. Accordingly, BASF looks for candidates with comparable and transferable experience—skills and accomplishments that translate to on-the-job success—and a pattern of high performance—taking on challenges, delivering value, adapting and learning.
2. We should be talking about performance—a lot.
Many organizations have replaced the annual performance review with more frequent performance conversations between manager and employee. At APQC's 2019 Process Conference, Amy Leschke-Kahle of ADP talked about the organization's research into what drives top employee performance. She explained that the way to get extraordinary work is for leaders to have check in meetings with individual employees to talk about near-term future work. Frequency is key to sustaining performance, the research found, as is talking about the employee's strengths and helping the employee apply those strengths each day to their work.
3. We can reskill our workforces.
Much attention is being paid to the possibility that automation will spur joblessness. But organizations can and do reskill workers. From GE Digital's experience as an industrial company entering into the software market, we learned about approaching reskilling at scale. GE takes a structured approach to reskilling which involves clearly defining the organization's skills and capabilities through a current-state assessment; planning for skills needed in the future through training and development resources; and keeping track of skills the organization is losing as employees exit. Reskilling success factors for GE have included looking beyond HR to subject matter experts in defining new skills, tightly tying these skills to development resources, connecting employees to development resources, and then matching employees to jobs.
4. There are many ways to listen to employees.
Most organizations still rely on the annual all-employee survey as their main method of employee listening. APQC's 2019 survey on engagement found, however, that those organizations with the most effective engagement programs stand out for their use of many newer listening approaches such as evaluating employees' internal social chatter, tracking employee mood, conducting employee sentiment analysis, and identifying touchpoints that matter in the employee experience. PepsiCo is one such stand-out organization. This year we learned about how PepsiCo's has simplified and digitized its all-employee survey and supplemented it with insights from 'intelligent listening'—continuous listening using a wide variety of data sources like social media sentiment and lifecycle surveys.
5. To engage and retain employees, we must pay attention.
APQC's engagement survey also found that organizations are increasing their spending on employee engagement programs and that the number one reason is to retain talent. Process Conference presenter Amy Leschke-Kahle of ADP explained that the best way to engage and retain workers is for leaders to pay attention and give attention. ADP data shows that when team leaders give team members individual attention in the form of frequent conversations about near-term future work, through a strengths-based lens, engagement goes up (and extraordinary work follows). When an employee stops getting individual attention from their leader, their engagement score goes down. Thus, the attention gap is a new KPI, said Leschke-Kahle, for tracking performance, engagement, and retention.
6. We can and should measure inclusion.
Interest in workforce diversity benchmarks is on the rise. But from Walmart's Director of Diversity and Inclusion, Donald Fan, we learned that diversity is not simply a matter of meeting quotas or targets for representation across an enterprise. Fan cautioned organizations to ensure that they track data related to inclusion as well as diversity, rather than assuming these are the same. Inclusion, he said, is about how an organization demonstrates its commitment toward diverse populations through advancement and development opportunities, mentoring, and other resources. One way that Walmart measures inclusion is through scorecards that report on how leaders invest, pay forward, and lift diverse talent through the pipeline. At Walmart, leaders are assessed and rewarded based on their contributions to diversity and inclusion.
7. HR information systems and people data are not there yet.
Disparate HR information systems and inconsistent data sets have slowed the adoption of talent analytics. Many organizations have adopted new, integrated HR systems and are cleaning up their people data. Yet, APQC's HR technology and analytics benchmarks showed us this year that there is still work to be done. Just one-quarter of HR functions have real-time access to data from across the enterprise and 17 percent of HR functions lack regular access to data beyond that needed to perform basic transactions. Along similar lines, our engagement survey found that among the top barriers to improving engagement program effectiveness are a lack of the necessary technology and a lack of analytics capabilities.
8. Chatbots and digital assistants have arrived.
After years of use in the consumer space, chatbots and virtual agents have entered the work world and are providing value to HR and workers. Our benchmarks show that most organizations have adopted conversational solutions to support HR service delivery: 31 percent use chatbots to provide self-service questions and answers, 31 percent use virtual agents to pull employee information from the HRIS and provide responses, and one-quarter use digital assistants to initiate processes and work autonomously. IBM provided us with examples of how its HR function is using chatbots and virtual assistants. In talent acquisition, IBM candidates and employees can upload their resume to a digital assistant that uses an algorithm to match their capabilities to the jobs that best fit them. For new hires, digital assistants act as guides through the orientation process, connecting them to relevant content. And, when it comes to development, IBM employees interact with digital assistants to design career paths and connect to appropriate training.
9. To get HCM changes to stick, involve employees in design.
New HCM technologies and methodologies mean lots of change for employees. One way to make changes stick is to involve employees in designing the change. Yet, APQC's change management research shows that just 37 percent of organizations involve employees in change initiatives. This year, IBM provided an example of involving employees in HCM-related change. It drew on agile and design thinking methodologies to involve its employees in co-creating, testing, and working through iterations of a new performance management tool. To further solidify change adoption, IBM uses social media and surveys to keep a pulse on how employees are experiencing the tool. It organizes design sessions to solve any problem that is emerging.
10. eNPS is more than a tool for employee engagement.
Alongside chatbots, virtual agents, and design thinking, Net Promoter Score (NPS) is another consumer-world trend that has taken hold in the workplace. Using the same methodology as customer NPS, Employee Net Promoter Score (eNPS) measures how likely an employee is to recommend an employer to a friend or colleague. One-quarter of the organizations in our engagement survey use eNPS to gauge employee engagement. From Melissa Thompson, vice president of talent acquisition at McGraw-Hill, we learned that eNPS can also be used to measure satisfaction with HR services. Thompson developed a recruiting eNPS survey to make it easier for candidates and hiring managers to provide feedback. Her team tracks the scores monthly to determine how and in what areas recruiting might be improved.
So, those were ten interesting things I learned about HCM in 2019. What did you learn in 2019 about the practice of human capital management? How are you setting the stage for successful human capital initiatives in 2019?