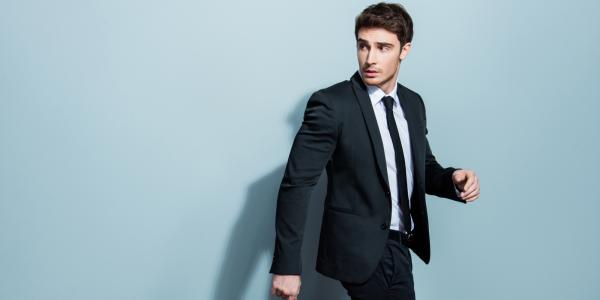 As we reflect back on 2019, APQC has continued to work to be your source for research and resources across the spectrum of financial management, specifically related to financial management KPIs, benchmarks, and best practices; finance process (management and improvement); finance transformation and automation; and finance talent and skills. In this blog, I wanted to provide a quick recap with highlights from some of our most relevant financial management research and resources we published over the last year to continue enabling you with the tools needed to tackle next year with an APQC head start!
Financial Management KPIs
Each month, APQC showcases a Key Performance Indicator (KPI) from our ongoing Open Standards Benchmarking® financial management research across various finance topics. Check out the collection and also some of the most recent articles featured below, all of which is available to the public as part of our mission to find and disseminate best-practices information: 
Financial Management Benchmarks and Best Practices in FP&A and General Accounting
Some of the core financial management topical research areas for APQC in 2019 (note - we do research across the range of topics in the finance function, beyond these two in particular) were FP&A and general accounting and financial reporting, based on our 2019 Annual Priorities and Challenges Survey feedback. 
In 2019 APQC and the Association for Financial Professionals (AFP) engaged in a research project on Preparing for the Next Level of Financial Planning and Analysis in order to understand the current state of FP&A; the tools, technologies, and techniques used by organizations for FP&A; and the associated skills required of today's FP&A professionals. Visit Preparing for the Next Level of Financial Planning and Analysis: White Paper Overview for highlights from our research project on this topic. 
See APQC's Blueprint for Success: General Accounting and Closing the Books Executive Summary for an overview of our recent research and as a starting point for benchmarking your processes and driving performance in general accounting.
Our new Leading Practices for Financial and Managerial Reporting collection explores how finance functions are leveraging data visualization tools, dashboarding, interactive self-service, and mobile for financial and managerial reporting. Read the article Developing Impactful Financial Reports with insights from Program Director for BBRTNA/Live Future Ready, Steve Player, regarding common pitfalls, new advances in technology, and best practices related to financial reporting.
Finance Process Management and Improvement
APQC is a huge proponent of end to end process management. To that end, see our recent article End-to-End Global Process Ownership in Finance: Roles and Responsibilities, for a breakdown of the roles and responsibilities for end-to-end global process owners in three core end-to-end financial management processes: order-to-cash, procure-to-pay, and record-to-report. 
Finance Transformation and Automation
Over the past year, APQC has been exploring emerging tools and technologies in finance in its Digital Finance Collection, such as cloud computing, RPA, cognitive computing, and blockchain, to bring you updated statistics, best practices, and lessons learned on these topics. 
Financial Management Webinars
Finally, APQC regularly brings you insights and best practices from thought leaders, industry practitioners, and highlights from our latest research in our monthly financial management webinars, many of which are free to the public, ranging from topics of finance talent development at leading companies, to change management in finance, to the current and future use cases of blockchain, to more targeted topics like trends in FP&A.
Start the new year off strong with these benchmarking and best practices resources from APQC. And as always, we welcome your thoughts in terms of our evolving research agenda for financial management for 2020, so please feel free to reach out to me directly with your feedback.