Is your organization strategizing the best way to slay your supply chain monster? Your monster may be figuring out your processes, or it could be benchmarking your processes (these are the two I hear most often from organizations).
Today, I am going to focus on the benchmarking monster. Benchmarking is essential for organizations that are committed to improving processes, saving money, and increasing profits and customer satisfaction. Organizations have to begin by determining which supply chain measures are most important to their strategy and how those measures align with the defined supply chain processes. The right measures are typically key performance indicators (KPIs) that are used to create a balanced scorecard representing the complete picture of supply chain performance. APQC recommends tracking KPIs in the following areas: cost effectiveness, cycle time, and process efficiency.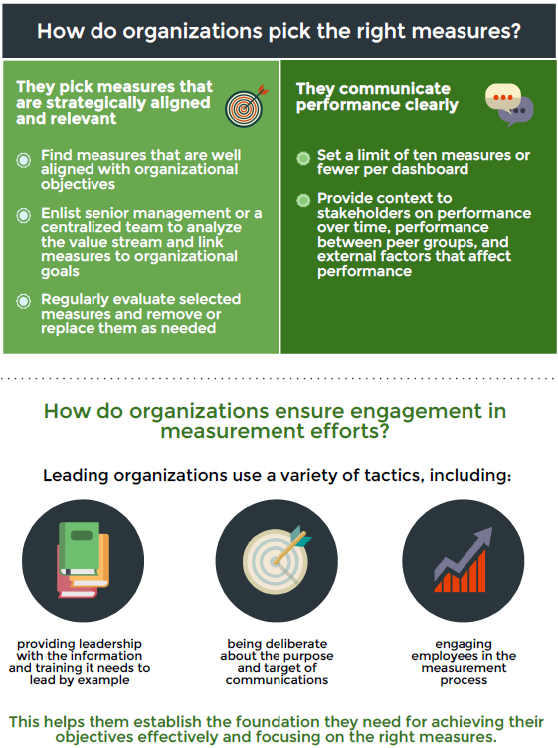 Find out more about how to pick the right supply chain measures here.
Metric of the Month
A measure supply chain organizations often benchmark with other organizations is supply chain management costs. Total supply chain management cost is the sum of the costs associated with the processes to plan, source, delver, and return. This includes supply chain IT costs, finance and planning costs, inventory carrying costs, material acquisition costs, order management costs, and returns management costs. As shown in the figure below, research from APQC's Open Standards Benchmarking® in supply chain planning shows that there is a significant difference between top performers ($22.80) and bottom performers ($115.80) regarding the total supply chain management costs per $1,000 in revenue. For an organization with $5 billion in annual revenue, this difference means the possibility of $465 million in extra supply chain costs per year.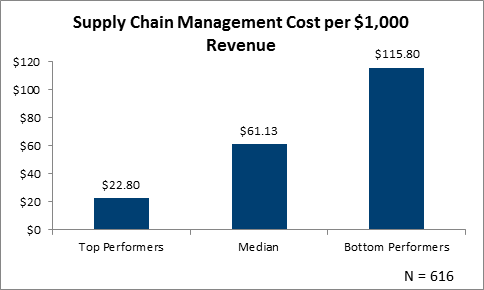 What are you waiting for? Go slay your supply chain monster.
Suggested Content
*Please note that some pieces are available to nonmembers of APQC, while some are only available to members. APQC membership gives you access to so much more. See if your organization is a member and register today!
*Stay up to date with our upcoming supply chain management and product development research, webinars, and more by visiting our expertise page.
Follow me on Twitter: @AJStroud_APQC