APQC partnered with management consulting firm ScottMadden (and ScottMadden subject matter experts Brad DeMent and Trey Robinson) on our latest cycle of the finance shared services centers (SSCs) benchmarking study evaluating key performance indicators and practices (delivery model, scope of services, staffing, performance, and technologies leveraged) of finance SSCs. The survey population was robust and diverse, with 468 organizations participating from across industries, geographies, and organization sizes.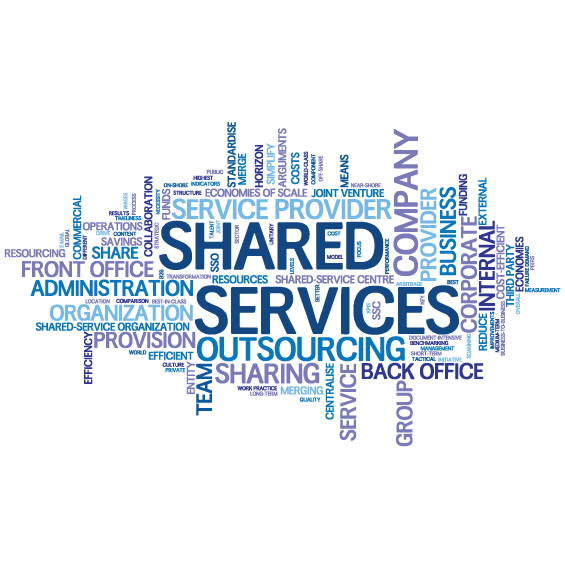 As part of this project, the study team from ScottMadden analyzed the data to better understand the practices of top-performing finance SSCs. The top-performer peer represented the subset of organizations in the study that consistently led the way across key cost, staffing, and performance metrics. In general, top performers in the survey were more efficient, less costly, and more productive than the comparison group. The study team found that:
Top performing financial SSCs are 2 to 8X more efficient in their finance SSC processes
They spend 3 to 4X less to operate SSCs and to perform the finance function
And they are 2 to 5X more productive than the comparison group in performing key financial processes.
This analysis revealed some interesting findings in terms of the practices of top-performing financial SSCs. In other words, what do these top performers do that sets them apart from the rest of the pack? Below is a recap of the some of the key differentiators of top-performing financial SSCs.
Top-performing finance SSCs:
Report to a finance executive and are governed by the finance function─While SSCs at both top performers and the comparison group are predominantly managed by the finance function and report to the organization's finance executive, more top performers do so than the comparison group. A possible explanation for this is that SSCs are a key mechanism for increasing efficiencies and saving cost in organizations, and these types of initiatives often fall under the purview of finance.
Adopt end-to-end processes─Top-performing SSCs focus on end-to-end process management. According to the survey data, they have a higher prevalence of end-to-end processes for procure-to-pay, order-to-cash, and record-to-report. In addition, the survey data shows that this practice translates to higher non-labor savings among top performers.
Leverage the global process owner role and service level agreements─For global process governance, top performers leverage the global process owner role and service level agreements more than other governance models and with a higher frequency than the comparison group. This may be indicative of a stronger relationship between top performing SSCs and the business.
Deliver some high-value services through more centralized models─While survey participants indicated that the most common services provided by SSCs include high-volume transactional processes such as AP, general accounting, AR, and customer billing, they are increasingly also exploring moving some elements of high-value processes like planning, budgeting, and forecasting into shared services as part of centers of expertise. This trend is expected to continue into the future.
Have dedicated finance employees to handle inquiries and show higher first-contact resolution rates─ Most SSCs have dedicated customer care team(s) that answer questions from employees, vendors, and other stakeholders. These teams are typically regionalized. According to the survey data, first-contact resolution rates have also been increasing over the last four iterations of the survey: from 75% to 80% at the median.
Leverage robotic process automation (RPA) and intelligent automation (IA) ─Top performing SSCs have made great progress in adopting RPA: 21 percent have conducted RPA pilots, while another 25 percent have actually put bots into production (as compared to only 18% of the comparison group). In addition, 42% of top performers (as compared to only 22% of the comparison group) either have already implemented or are conducting pilots for intelligent automation in the SSC.
To learn more about this project and the survey results, visit the following articles:
Financial Shared Services: Leaders to a Lot of Things Right
Financial Shared Services: The Relationship Between Performance and Scope, Governance, and Maturity
Financial Shared Services: Comparing Staffing and Cost Metrics
Financial Shared Services: Leaders are Leveraging Technology and Analytics