APQC's CEO Carla O'Dell is fond of pointing out that knowledge management succeeds when it is applied to the right challenges and opportunities. "Nothing accelerates KM like a knowledge problem," she says. In many organizations, project management is a vital area where KM can be leveraged to make the business run more smoothly, prevent repetition of the same mistakes, and boost key measures related to project costs, quality, and cycle time.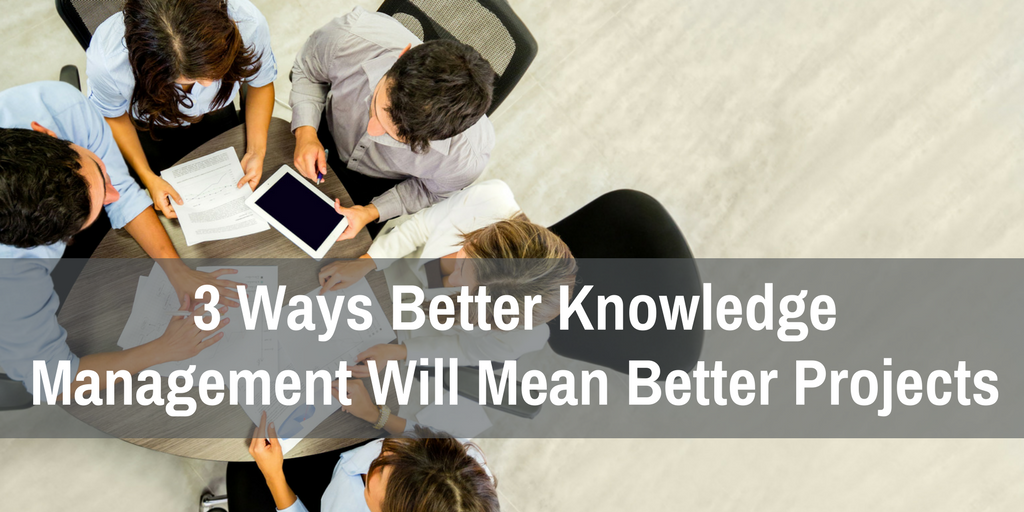 APQC has just completed new research to help bridge the gap between project and knowledge management and show project professionals how they can use communities of practice, lessons learned, content repositories, and collaboration to improve both the means and ends of their projects. Last week, I sat down with Holly Lyke-Ho-Gland who leads APQC's process and performance management research practice to talk about the outcomes of the study.
Here are a few of our biggest takeaways:
A balanced approach has to address multiple levels of project knowledge. Some relevant knowledge is detailed and specific to a given project environment, but it may still be crucial to document and share on a limited basis. Other knowledge is more general—related to project management skills or improvements to the execution methodology used across projects—and needs to be universalized and disseminated broadly. To succeed at project KM, you need targeted strategies for each category of knowledge. Some organizations excel in one area, but completely fall down in another.
Project knowledge needs to be captured both in and above the workflow. Communities of practice and collaboration tools are great ways to get project teams to share ideas, tips, and experiences on an ongoing basis as they come up. But to get to the heart of project issues, project teams also need opportunities to stop and reflect. A facilitated lessons learned session is a particularly effective way for a project team to take stock, identify problems and their root causes, and agree on recommendations moving forward.
Project manager buy-in is not a huge hurdle if you design your KM effort right. Going into the project, Holly and I both expected that organizations would really struggle to overcome resistance from project teams who might see KM as something extra taking time away from on-time on-budget performance. But the firms we studied had done a good job of positioning KM as a tool to support project teams' professional development and help them mitigate risk and deliver projects more successfully. This link to personal and project goals made it easier to secure participant engagement over the long term.
If you'd like to hear Holly and my thoughts on the project and the rest of our takeaways, you can listen to the podcast linked below. Or if you'd like to dig into the research, check out the full report, the study overview, or our case studies of BAE Systems, Faithful+Gould, Fujitsu, NASA Goddard Space Flight Center, and Volvo Group Trucks.