APQC Process Classification Framework (PCF) - Upstream Petroleum- PDF Version 7.2.1
---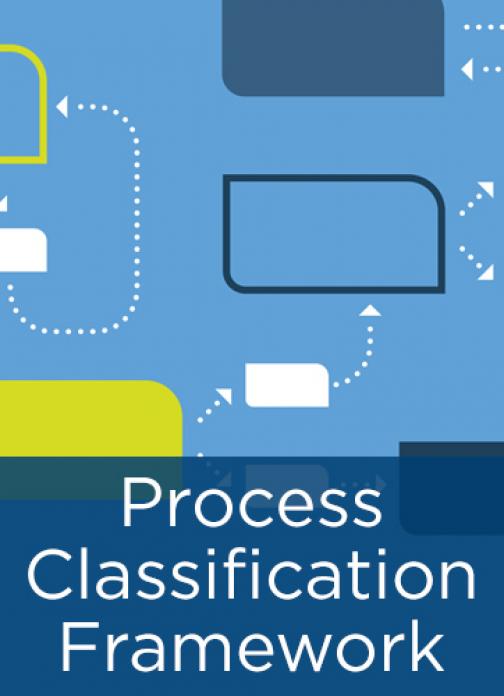 Based on the renowned Process Classification Framework® (PCF), the Upstream Petroleum PCF is customized to define processes used within Upstream Petroleum organizations around the world. The petroleum industry is represented by two process frameworks - Upstream and Downstream. The demarcation of where the Upstream PCF ends and Downstream takes up has been established as the point at which custody of the hydrocarbons is handed over (transferred) to a point of sale for distribution. The upstream PCF addresses the searching for potential underground or underwater crude oil and natural gas fields, drilling of exploratory wells, and subsequently drilling and operating the wells that recover and bring the hydrocarbons (crude oil and natural gas) to the surface.
The Downstream Petroleum PCF addresses manufacturing, marketing, and trading of liquids and gases downstream from the point at which custody of hydrocarbons are handed over (transferred) to the point of sale for distribution. 
This release of the Upstream Petroleum PCF is aligned with NAICS codes listed below. The North American Industry Classification System (NAICS) coding scheme allows us to easily categorize content into neat industry specific buckets. The alignment of a PCF to a specific set of codes doesn't limit the utility of the framework in other industries: it just gives you an idea of what our designers and subject matter experts considered during the development of the framework.
Primary industries:
21 Mining, Quarrying, and Oil and Gas Extraction
211 Oil and Gas Extraction
2111 Oil and Gas Extraction
21111 Oil and Gas Extraction
211111 Crude Petroleum and Natural Gas Extraction
Other / associated industries:
213111 Drilling Oil and Gas Wells
213112 Support Activities for Oil and Gas Operations
541360 Geophysical Surveying and Mapping Services
237120 Oil and Gas Pipeline and Related Structures Construction
The PCF is written in United States English language format.
Click here to access the Excel version of this framework.
Please note that this version of the PCF was codeveloped with IBM and is subject to specific license terms, a copy of which are included with the download file. Review the license terms carefully before using the PCF.
---