APQC is currently conducting a study that focuses on indirect procurement. This research will provide insight into what benefits can be obtained by modernizing aspects of the procure-to-pay process and explore cross-functional collaboration and alignment between accounts payable and procurement. Through this study, we will determine:
How various types of organizations manage P-to-P and its sub-processes
Reasons organizations pursue P-to-P process improvement efforts
Whether procurement and accounts payable share the same goals and priorities
What procurement and finance managers think about the pros and cons of P-to-P technology 
We are hoping to explore all these topics and more. And we always appreciate your feedback!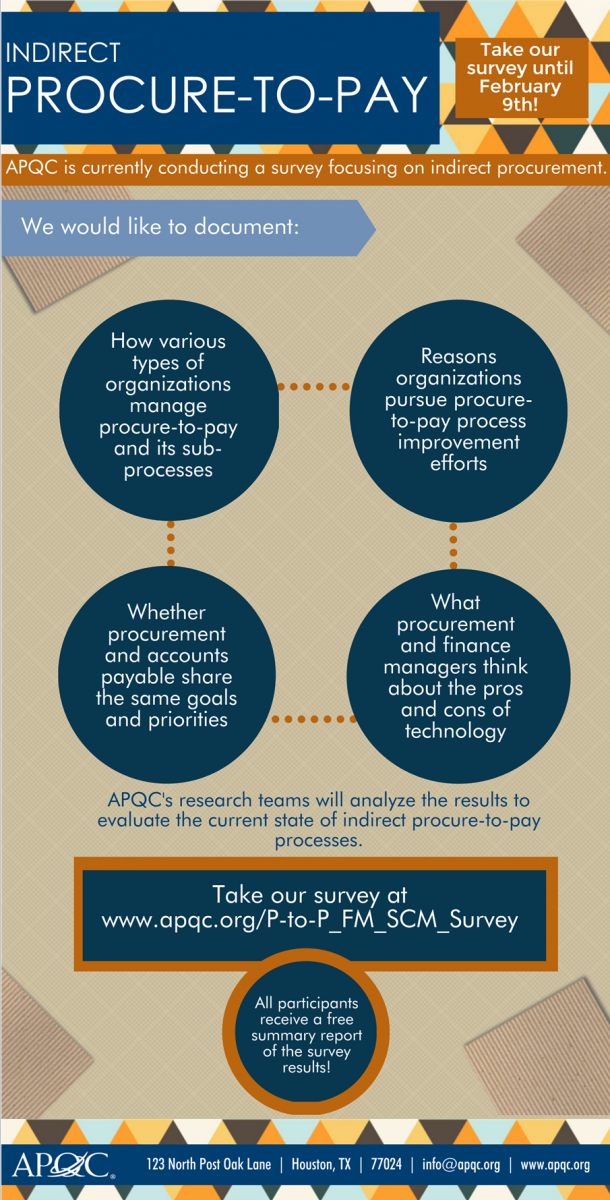 To help us in our study, APQC invites you to weigh in on this topic. After our research teams analyze the results of this survey, all participants will receive a free summary report of the results.