Why Better Process Means Better Foundation and Less Risk

Today is "Everything You Do Is Right Day," which reminds me of the role process plays in smoothing the way organizations run and how they can have more "up" than "down" days. We've previously discussed why process is great (from creating clarity to alignment). However, organizations often overlook process's greatest benefit of all—supporting organizations' ability to change.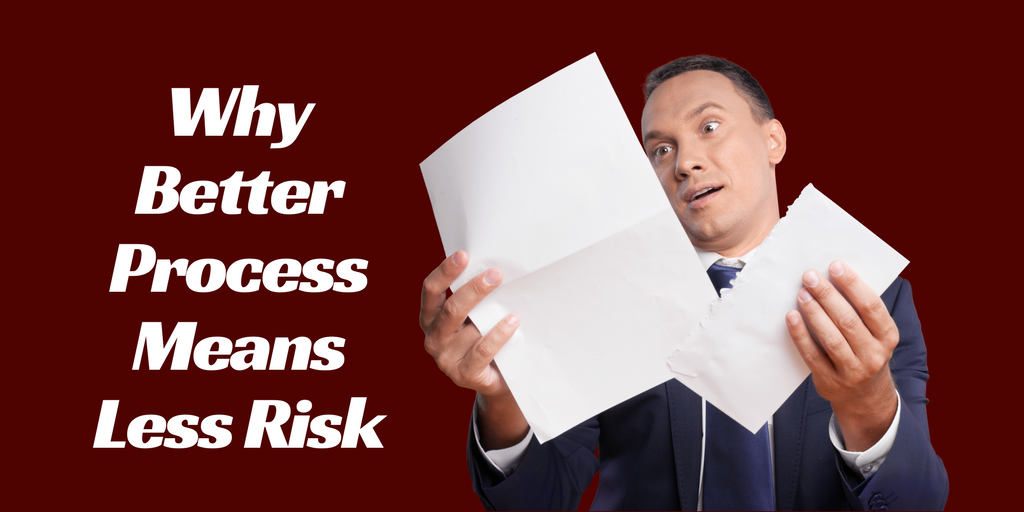 People associate process with structures and standardization, which is often seen as the antithesis of flexibility and change. However, I'd like to go out on a limb and propose that a strong process foundation actually supports organizations' ability to:
respond to risks and opportunities,
engage in digitalization efforts, and
create the infrastructure necessary to grow.
So how does that actually work?
Responding to Risks and Opportunities
Research on organizational agility found that one of the biggest challenges in agility and flexibility was a lack of well-defined and aligned processes. Process management activities and measures help decision makers track progress toward goals and determine where to make changes that make sense for the organization based on needs and capabilities. A process foundation also ensures that organizations can take a modular view and only change the things they need to, without overhauling how works gets accomplished every time. Cross-functional processes also help organizations understand which stakeholders need to be engaged in a particular change and who and what will be impacted by the change (or how changes in one area will affect others). Furthermore, having a structured foundation of how work gets accomplished can free up staff and resources for additional projects.
Supporting Digitalization
According to McKinsey, "the operating model of the future combines digital technologies and process-improvement capabilities in an integrated, sequenced way to drastically improve customer journeys and internal processes…Lean management has already played a significant role in putting in place processes, capabilities, and tools to improve how businesses operate." Digitalization at its core is about shifting work from manual, human-intensive labor to work executed through technology. However, the execution of work via technology relies heavily on well-developed processes, decision models, and performance measures. This information is the backbone of the programming that goes into process automation and other digitalization activities.
Infrastructure for Growth
Processes are the building blocks that operationalize what the organization does and explicitly outline how it does it. This information provides clarity for expansion, both organic growth and inorganic. A process framework is an invaluable integration tool during an acquisition in that it helps to identify the similarities and differences in how the organizations conduct work—helping prioritize areas for integration and change efforts.
In regard to organic growth, a process foundation helps build capacity to grow and improve. For example, ProUnitas used APQC's Process Classification Framework® and MosaiQTM to develop process standardization and improvement to address its greatest challenge: building capacity. The organization was wrestling with determining how many partners it could onboard at once and, consequently, needed to define its operational infrastructure regarding timeframes, planning phases, and onboarding. Laying out and examining each process allowed the organization to determine realistic expectations.
In conclusion, I would like to reiterate that process has the ability to help organizations experience more "everything goes right days." In addition to providing clarity and structure to help optimize organizational performance, process plays a foundational role in setting up the organization for future successes.
For more process and performance management research and insights, follow me on twitter at @hlykehogland or connect with me on LinkedIn.
Tweet