Project management offices (PMOs) are moving beyond typical project management activities, and are now providing more strategic insights and services that support enterprise-wide initiatives. In order to more fully understand the role PMOs are playing within their organizations, APQC conducted a survey to understand the key characteristics necessary to provide strategic support. This infographic explores the differences between large revenue organizations (greater than $20B) and small revenue organizations (less than $100M).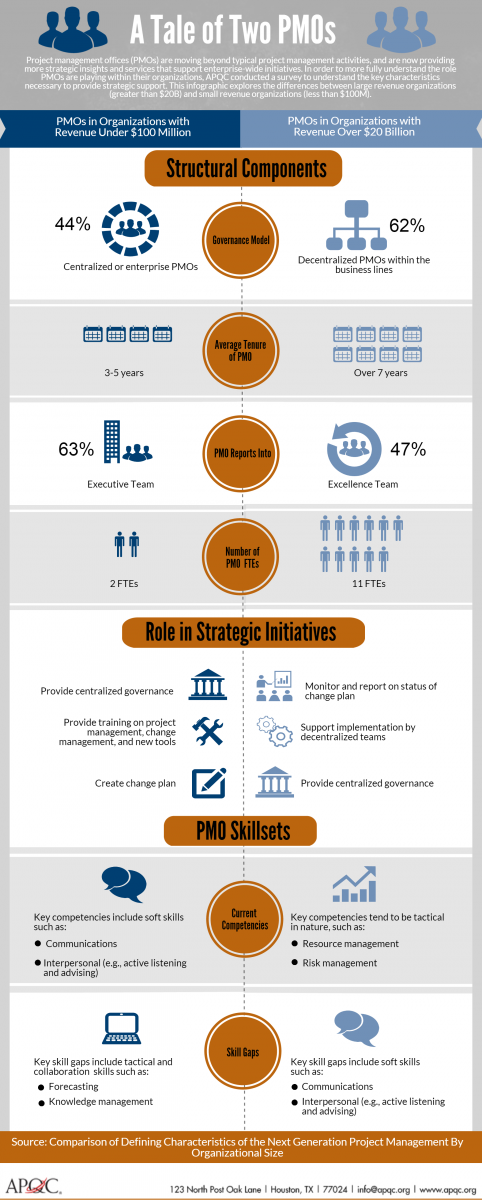 Download a PDF of the infographic here.
Want more information on this topic? Join me on June 8th at PMI Houston's Conference & Expo where I will be discussing Next Generation PMOs: Moving From Project Police to Strategic Advisors.
For more information on next generation PMOs including additional analysis and articles see Defining Characteristics of Next Generation Project Management Offices (Collection).