How prepared is your organization to attract, develop, and retain technically skilled workers?  APQC's new Technical Talent Management Assessment* tool can help you answer this question.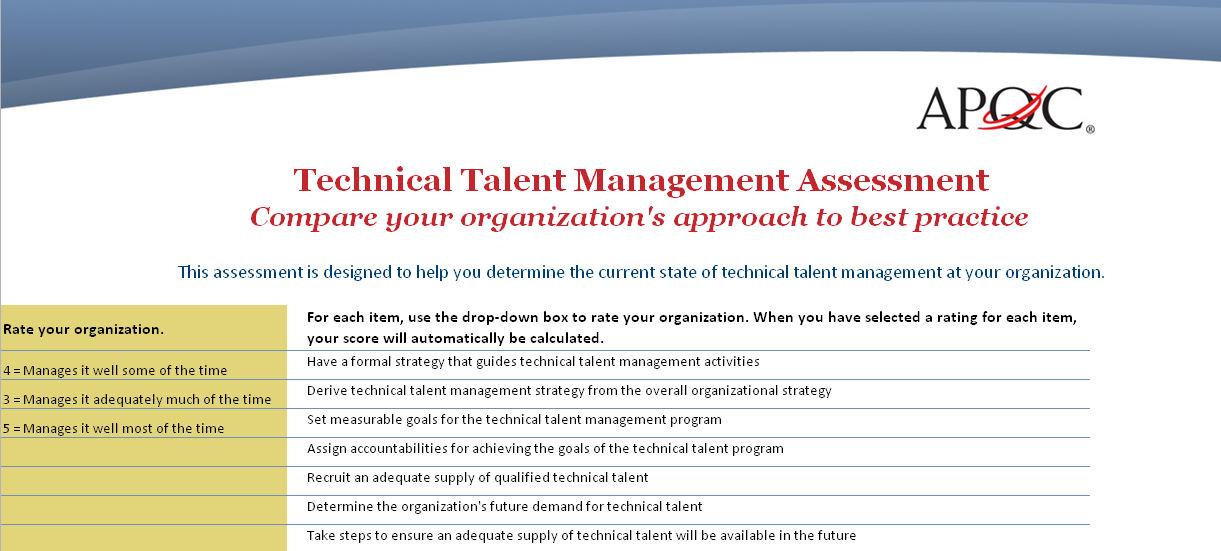 * Open to nonmembers for the month of July.
Using this interactive tool, you can quickly compare your organization's technical talent management practices to best practices. After identifying areas where your organization can improve, check out the APQC improvement information in the following content items.