In the chart below, we see that companies that prepare and file their quarterly statements in 10 or fewer days are top performers. Accounting close expert Gabe Zubizarreta presents an interesting nuance to this information: the very fastest companies actually spend 50 percent less than their bottom-performing counterparts.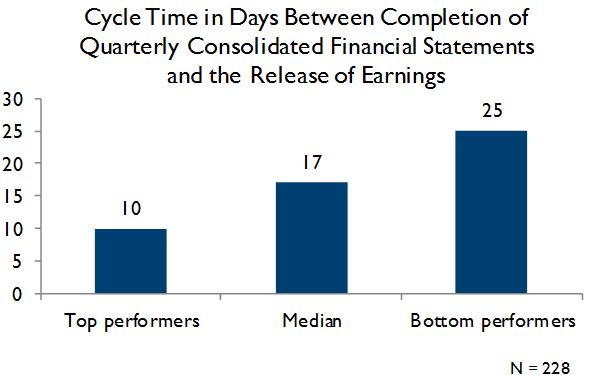 The constantly evolving nature of the close, along with the unique requirements each company has for close processes, necessitates a total solution approach that focuses on continuous improvement. To do this, a company must:
understand the key challenges to improving its accounting close and financial reporting;
define what an optimized close looks like for the organization; and
understand how better to align process and technology for its financial close and reporting environment.
Join APQC on February 26th for a webinar on optimizing the financial close process.