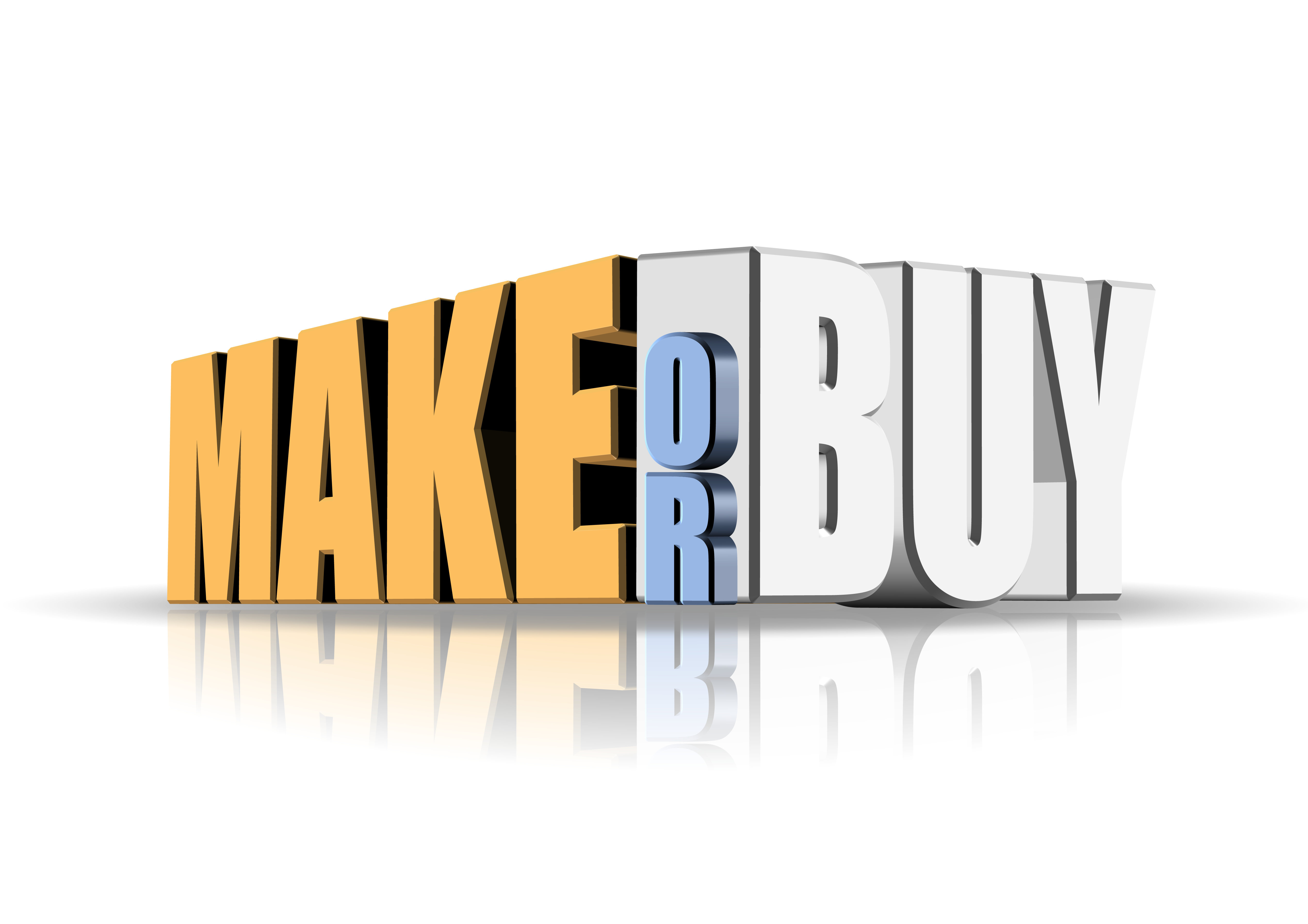 When your organization faces a skill shortage is recruiting the primary solution? If you answered yes, your organization may be approaching talent scarcity with one hand tied behind its back. 
As a worker, you've likely experienced the consequences of persistent skills shortages. When jobs remain unfilled for extended periods of time, work quality suffers, deadlines slip, and employees become overwhelmed. Eventually, less qualified candidates may be hired. Too often, this only prolongs the declines in quality, productivity, and engagement.
Hiring process investments and innovations are popular solutions to skills shortages. Crafting an attractive employer brand, communicating that brand loudly in the talent marketplace, and working with schools to modify curriculum, are all useful interventions.
But other HR process changes can and should play a major role in addressing skills gaps. Training is one HR process that is often overlooked when talent shortages are addressed. In a recent HR Review article titled "Skills Shortages Leave Employers Struggling to Compete for Talent" CIPD Research Advisor Jessica Cooper is quoted talking about this trend.
"Organizations are increasingly feeling the pinch when it comes to sourcing key but scarce skills. In the 'make or buy' debate, the 'buy' decision still seems to predominate investment in talent, but hiring new talent is just part of the solution for addressing skills shortages."
"Organizations also need to consider how they can align recruitment activity with an increased focus on internal talent development, in order to build skilled workforces that can easily flex to fulfill future skills needs."
APQC's Recruiting Trends research supports Cooper's observations. Organizations that recruit for potential and invest in training and developing new hires report fewer recruiting challenges. Yet, only 13 percent of organizations make this their practice. Instead most organizations recruit "ready now" talent or equally seek "ready now" and "ready with development" hires (Figure 1).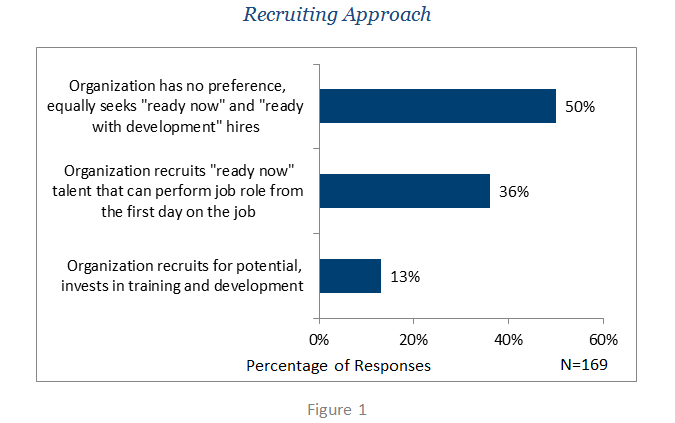 Organizations need to rely more on the "hire for potential" approach. APQC's Talent Trends survey shows that HR professionals and people managers expect skills shortages to linger.
65% said leadership shortages will hinder the growth of their organization by 2020.
56% said that soft skills shortages are extremely likely to hinder their organization's business growth in 2020.
50% believe technical skills shortages will hinder business growth.
Given this forecast, are organizations preparing to tackle skills shortages from both the recruiting and training areas? How much is being invested in training and development and which strategies are being used?
Find out by listening to the recording of APQC's July 2015 Human Capital Management webinar. For this free webinar, APQC invited ATD's Director of Research Services, Laurie Miller, to discuss the latest ATD State of the Industry report. Click here to access the recording and slides.
Follow me on Twitter @ElissaTucker and checkout APQC's HCM Expertise Page.