APQC asked educators about things educational organizations overlook when trying to improve processes, struggles that made process improvement vital to their district, and the biggest benefits of improved processes . These experts will be speaking at APQC's Process & Performance Management Conference October 3-4 in the Aligning Improvement to District Goals breakout session track.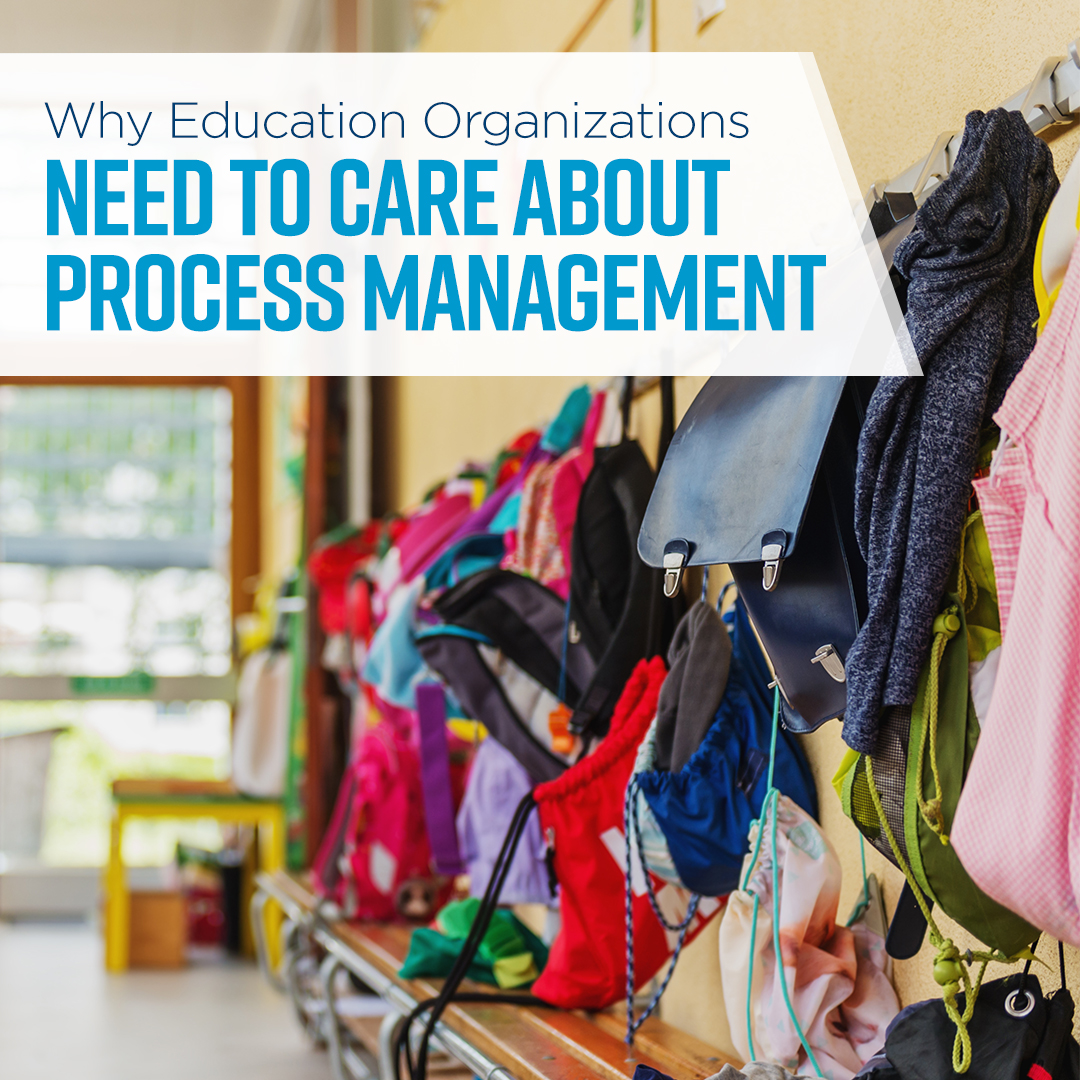 Education experts:
Karen Cheser – Superintendent of Ft. Thomas Independent Schools (KY).  Karen has been instrumental in bringing efficiency and innovation to Northern KY/ Cincinnati through such projects as the NKY MakerSpace, Ignite Institute, Launch, and the NKY Entrepreneurship Council.
Deborah A. Posner - Executive director, strategic initiative management. Dr. Posner facilitates strategic planning, performance management, and process improvement for the 6th largest school district in the US.
Susan Allred – Has worked as an educator in NC, SC and KY. Susan's focus in retirement and for the last 20 years has been continuous process improvement—including the capture of stories and examples to share and guide others in use of quality tools.
What is something education organizations consistently overlook when attempting to improve processes?
Karen Cheser: It has been my experience that education organizations don't typically take a process improvement stance when making 'changes or solving problems. Unfortunately, education organizations notice an outcome that we don't like and then immediately address factors that may or may not lead directly to a new desired outcome. This means the organizations may be addressing something that is not the root cause, which many times leads to unintended consequences, or at least doesn't solve the problem. Education organizatons also struggle with controlling processes. So, they may spend time bringing a team together and addressing the process, finding the root issue, documenting the process, disseminating it and then don't follow through with ongoing monitoring and follow up. Consequently the process becomes "watered down", and ultimately fails.
Deborah A. Posner: Education organizations typically overlook the opportunity to apply the proven, powerful Lean Six Sigma framework to facilitate process improvement.
Susan Allred: Education organization frequently overlook identifying all the people/groups who are impacted by the process improvement. This means they don't seek thoughts and input in the P (plan) phase of the PDSA (plan-do-study-act).  Whether the stakeholder or customer is actively involved in design or not, their thoughts should be a part of the conversation for improvement.  It's then imperative that those stakeholders or customers are a part of the communication of the roll out to manage any risk involved with implementation.
What is the biggest benefit of being process driven in your district?
Karen Cheser: The biggest benefit of being process driven at the Fort Thomas Independent Schools is in resourcing our classrooms. We are constantly asking questions about whether we can work more efficiently, while keeping the same quality, so that we can channel additional funds towards the classroom. In Fort Thomas we pride ourselves on our generous allocation of teachers to classrooms and providing the resources they need. However, when funding is cut from the state or federal government, it becomes a challenge to keep this level of staffing and classrooms. A process improvement approach ensures we are always finding funds to divert to instruction, by investigating and reviewing processes. For example, eliminating $75,000 from overtime costs by reconfiguring staff and tasks, through process improvement, allowed us to keep two instructional assistants in the classroom.
Deborah A. Posner: The biggest benefit of being process driven in my district (Broward County Public Schools), is the ability to redirect resources away from activities no longer demonstrating adequate returns on investment. These savings are then redirected  toward supporting the new and necessary initiatives within our strategic plan.
Susan Allred: Though not currently in a district, the biggest benefit of being process driven in my experiences at the school, district and state levels is improvement of communication and the building of trust as the work occurs.
What challenges drove a focus on process improvement in your district?
Karen Cheser: In my former district, we were concerned about issues such as position control, asset management, transportation, preschool intervention, new construction, and strategic planning. Consequently we brought several staff together over a five-year period to improve processes in these areas, saving close to $4 million. In my current district, as superintendent, we began with the work order process. This was a definite pain point for principals –not only about the length of time work orders were taking, but also the lack of communication about where those work orders were in process. In fact, we had work orders that were 2 to 3 years old. So we worked together to document our current state and created a desired state process. Now that the process has been in place for a year and a half, we've  found completion times are a fraction of what they were in the past. And people are happy. Happy that they either are getting their work orders completed quickly or they know where they are in process so they can plan around them.  We are currently using the same approach with technology work orders, energy use, a major construction project, preschool programming, and our re-vamp of a district-wide digital conversion.
Deborah A. Posner: As the sixth largest school district in the nation, the challenge of ensuring the most efficient approach to our work, while maintaining high-quality standards and sufficient responsiveness to the evolving needs of our stakeholders, drove us to focus on process improvement.
Susan Allred: At the district level we were responsible for the curriculum and instruction processes in 36 schools.  Each of them was varied how they worked depending on the local leadership.  As a new leadership team, we identified the processes that if standardized across the district would result in helping us meet the superintendent's vision—being a top 10 school district in whatever category measured.   We started with SAT and curriculum alignment.  Once we had used the PDSA process for building curriculum and reviewing it, it was easier to use the tool on other processes.