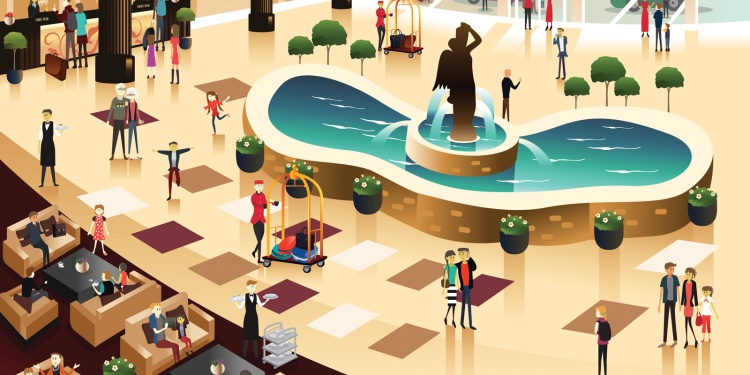 The number one leadership skills shortage solution—according to APQC's Reviving Leadership Capabilities research—is to develop leadership capabilities in all employees. Yet, only 8% of organizations at the time of this research took this approach.
MGM Resorts is one organization that does open up leadership development to employees at all levels. In this email interview with APQC, Lisa Zweber-Smith— Vice President, Diversity & Inclusion Strategy, MGM Resorts—talks about how and why MGM Resorts makes leadership development all-inclusive and what the results have been.
Register to hear Lisa Zweber-Smith talk about all-inclusive leadership development on an upcoming APQC webinar.
APQC: What is MGM Resorts' LEAD program?
Lisa Zweber-Smith: LEAD (which stands for Learning Experiences Accelerate Development) is a self-directed, self-paced development program which is available to all employees of the company. It is intended to build leadership skills at three different career stages; individual contributor, first-time leader, and tenured leader. All three LEAD tracks utilize video-based learning which can be accessed on mobile devices. There are projects which allow for application of concepts, membership in the Employee Networking Groups and the internal social media platform, and access to a mentor or coach.
APQC: Why did MGM Resorts create the LEAD Program?
Lisa Zweber-Smith: The intention of the LEAD program is to provide equal access to development for all employees, not just management as had traditionally been the case. Access to opportunities for all ensures those who are the most motivated and skilled have the development they need to be prepared when new opportunities arise. It has also resulted in closing gaps in representation because there is a larger pool of diverse talent who are ready.
APQC: What has employee reaction been to the LEAD Program?
Lisa Zweber-Smith: Employees have been extremely engaged since the program's inception in 2018. When we first launched, we purchased a set number of licenses for the video-based learning and we filled all available spaces within three weeks. We established a waiting list and immediately purchased more licenses. Since the program is self-directed, we do not prescribe a timeframe within which employees need to complete it. We believe this is more inclusive as it allows employees to progress at their own pace, based on their work and home commitments. Employees have told us they really value this because it allows them to prioritize daily or weekly and as a result we have had employees who have completed the entire program in four or five months and others who have spread out their participation over a year or longer.
APQC: What advice would you offer for another organization that is seeking to develop a similar program?
Lisa Zweber-Smith: The biggest piece of advice I would give is to get a lot of different people involved in coming up with the design. Diversity of thought is key in identifying the right content, skills to be developed, and experiences/projects that help employees be ready for the next opportunity. In addition, helping program participants articulate the value they gained as part of the program helps them describe to hiring managers why they are a good fit for the role for which they are interviewing. As part of the graduation from the program, participants receive individual help in crafting meaningful bullet points that describe how what they have learned translates into skills needed for the job.
Join Lisa Zweber-Smith, VP of Diversity & Inclusion Strategy at MGM Resorts, on March 19th for a complimentary APQC webinar about the company's self-directed leadership development program. Register today to discover how this program, or one that is similar, might work in your organization!