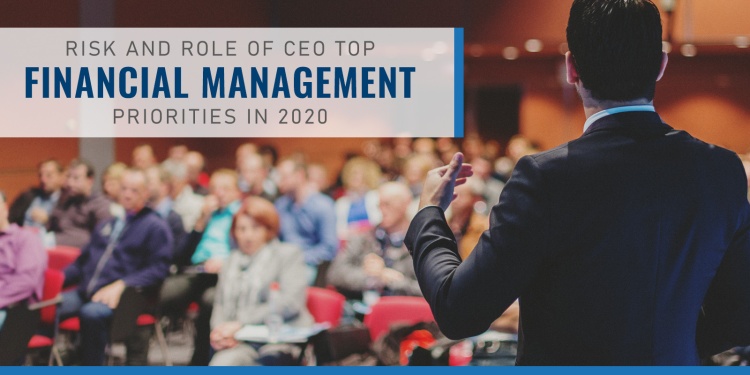 In December 2019, APQC conducted a survey to understand the key priorities and challenges for financial management professionals in the coming year, as well as their outlook, assessment of effectiveness, anticipated investment areas, and trending topics of interest. The survey responses represented senior-level finance professionals from across industries and geographies, and almost half of survey participants had greater than $1 billion in annual revenues. Following are some of the survey highlights.
Role of the CFO
Most survey respondents (64%) said that the role of the CFO is expanding in scope at their organizations. Today's CFO role often includes not only traditional finance/accounting, reporting, and compliance, but also aspects of risk management, investment and growth, value creation, analytics and insights, digital transformation, and shepherding new tool and technology adoption.
Top areas of Focus and Initiatives
Over half of survey respondents reported that planning, budgeting, and forecasting (73%) and FP&A (52%) are top areas of focus for 2020. This is similar to last year's financial management priorities and challenges survey, where planning/budgeting/forecasting and FP&A were again ranked as the top two areas of focus. FP&A plays a key role in providing insights and increasingly advisory to their business partners. (This is not to imply that transactional areas of finance such as credit and collections, and AP will not continue to be foundational, and more and more organizations are automating these areas.)
In terms of the top initiatives, nearly half of respondents report their organization's current initiatives include employing advanced analytics (50%) and transforming the finance function (49%). Finance analytics can serve as a key lever to help finance offer the insight to the business to make better decisions. Finance transformation includes examining the service delivery model and how finance processes are structured, streamlining and standardizing processes to make them more efficient and effective, and effectively leveraging digitization/automation.
Key Challenges for the Year
Developing appropriate analytics for decision making is top challenge facing financial management this year. APQC considers advanced analytics the use of predictive, and even prescriptive, analytics within finance processes. Data analytics was also in the top five initiatives in last year's financial management priorities and trends survey. Some of the prerequisites that organizations need to think through for finance analytics to be successful are:
• Ensuring strong master data management and clean and consistent data
• Integrating and enabling access to data across systems
• Leveraging historical data to make predictions
• Taking advantage of both structured and unstructured data where possible to feed into analytics
Risks
Close to half of survey respondents report the finance function is assisting the organization prepare for the possibility of recession (48%), followed by global currency fluctuations (41%) and effects of tariffs (40%). This could have implications with respect to liquidity and working capital management, in addition to supplier and vendor relationship management. In response, more than half (56%) of survey respondents are proactively preparing for risk by regularly monitoring and tracking leading indicators to serve as an early warning system, followed by conducting scenario planning exercises to work through various scenarios and potential response plans. APQC also sees that top performers maintain more than three months days cash on hand.
Investment, Outlook, and Implications
Similar to last year's survey, most respondents anticipate investing in the finance function in the coming year, in particular in terms of new tools and technologies: 71% of survey respondents said that they expected spending on finance function technology to increase in 2020. Notably, 44% also said they expect spending on staff to increase. And the good news is that, overall, survey respondents feel that their organization's finance function is very/effective (58%) in achieving its goals and feeling positive or very positive about the strategy and direction of the organization's financial management efforts, which is slightly higher than the self-rating of respondents in last year's financial management priorities and challenges survey (55%). While speculative, it is possible that investments in new tools and technologies and corresponding skill sets are starting to pay off in financial management.
Upcoming Research from APQC
The Annual Priorities and Trends survey is an important listening point (one of several listening points) for APQC in helping us to design our research agenda for the year. For example, in response to the keen interest of members and customers in finance analytics, APQC will be releasing the research results from its "Finance Analytics" project in the first quarter of 2020. Other upcoming research projects in response to member and customer interest are on the topics of Transformation in Order-to-Cash, and treasury. APQC welcomes your ongoing feedback on financial management research topics, benchmarks, or proposed webinar topics, and stay tuned for more from APQC to help finance practitioners do their jobs smarter, faster, and with greater confidence in 2020!