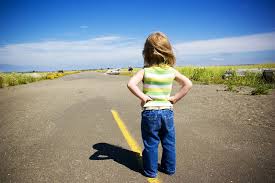 Each year APQC strives to offer our members and customers actionable research across the breadth of transactional and strategic processes to help them optimize and improve their finance process performance. My colleague Lochlyn Morgan recently blogged to provide a recap of our 2018 research efforts. Based on ongoing feedback from our members and customers, in 2019 we are planning new research efforts in the following areas:
2019 Annual financial management priorities and trends (Q1)
APQC polls its audience each year to make sure we understand where their top priorities lie in terms of finance efforts and activities, along with key finance trends, challenges, and budget expectations. For example, in our last survey, we found that general accounting and reporting, internal controls, and financial planning were the top three rated areas of focus for survey participants. And across the board, we discovered that implementing new technologies and capabilities, identifying and implementing best practices, and standardizing processes were reported as the top priority activities for financial management practitioners.
What will our audience say for 2019, and will these priority areas of focus and activities shift for financial management for this coming year? Stay tuned, as APQC plans to release its latest annual financial management priorities and trends survey results in February 2019.
2. Ongoing Metrics of the month
APQC is also committed to ongoing collection of key cost, productivity, efficiency, and cycle time benchmarks in financial management as part of our Open Standards Benchmarking. One of the ways that we showcase our financial management benchmarks and metrics is through our finance "Metrics of the Month" series, in partnership with CFO.com. We provide these metrics and our assessment for how to improve them available to the public as part of our mission as an organization to find and disseminate best practice information. For example, view our latest published metric of the month on a key overarching organizational productivity measure – Business entity revenue per employee.
3. Preparing for the Next Level of Financial Planning and Analysis (Q1)
FP&A continues to be a hot topic of interest for financial management practitioners, as confirmed in our previous annual priorities and trends survey. While this topic remains important, about two out of five participants in APQC's Open Standards Benchmarking Planning and Management accounting survey indicate that they have significant opportunities for improving their operational planning and forecasting processes. In response to the strong interest of our members and customers for updated research in this area, APQC has partnered with the Association for Financial Professionals on a "Preparing for the Next Level of Financial Planning and Analysis" study, featuring both updated survey and case study research. Stay tuned as APQC/AFP plan to release the results of this new research project in March- April 2019.
4. Additional APQC Planned Research (Q2 -Q4)
Moving into the second quarter through the remainder of 2019, APQC has exciting new research projects planned in the following areas to provide fresh benchmarks and new case study examples in the following topic areas:
General accounting and reporting
Internal controls
Expense reimbursement practices
There are step-wise productivity changes taking place in each of these areas in terms of automation and analytics, so each project will have a planned component to look at the latest in tools and technologies leveraged for these areas.
Tell us what you think
We would love to hear from you to gather your insights and feedback on our current and proposed research. Feel free to send me an email, and I would be happy to reach out to you to discuss the latest research in financial management that might be helpful to you, or any questions that you have.
Got a good story to tell?
We are also always on the lookout for case study examples to share their journey, advice, and lessons learned with our audience. Sharing via a short case study or participating as a featured speaker in one of our community calls provides you some great recognition for your processes and practices and showcases your organization as a leader in financial management. Let us know if you have a story to share.
Happy 2019, and we at APQC look forward to an amazing year of learning and sharing with you!