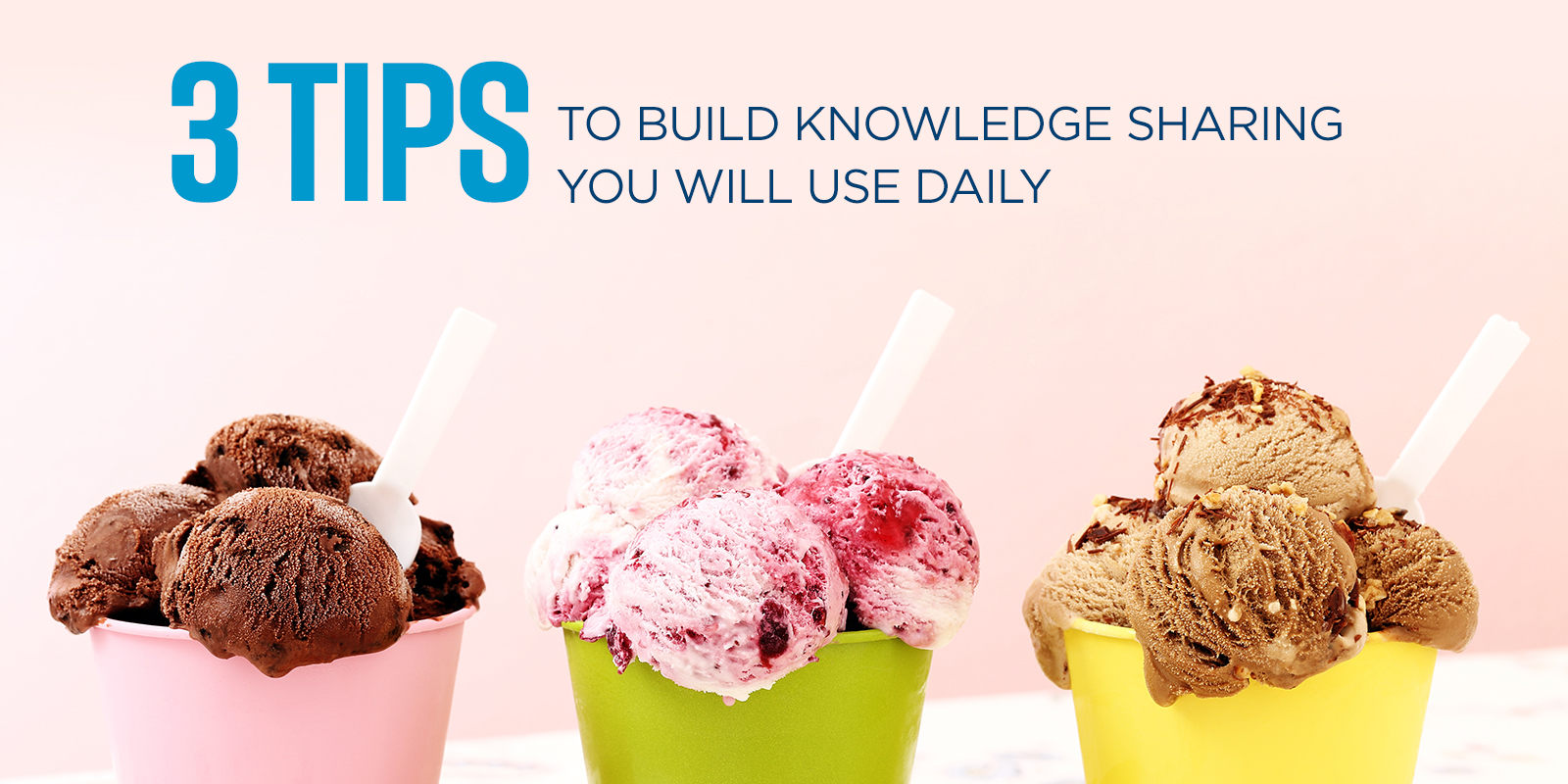 Motivating employees to share and reuse knowledge is the holy grail of knowledge management. And while there are a few "natural born KMers" who actively seek out opportunities to share knowledge, most employees need KM to be easy and not feel like an added burden. So, APQC asked a roundtable of KM experts to share their ideas about putting KM in the flow of work. These KM experts will be speaking at APQC's Knowledge Management Conference, April 29 – May 3, 2019.
What tips do you have to build knowledge sharing and reuse into daily work?
Natasha Levanti: For organization-wide knowledge sharing efforts to be successful, the user journey must be at the center of the "how." The ways that the user contributes, finds, and generally participates in knowledge sharing should be streamlined with existing project tools and processes. Furthermore, the user must easily see the benefit of sharing knowledge: namely, the ability to tap into the knowledge of others.
Diego Alvarado: Develop task forces to address specific business needs with people from different business units and geographies. Set frameworks to encourage engagement through gamification, communities of practice, and enterprise social networking. Create forums where subject matter experts can share knowledge with their peers and continue developing their expertise.
Theresa Decker: We use content planning and calendar templates to help teams document their content development, internal communications, lessons learned strategies, and deadlines ahead of time (usually, on a quarterly basis). This puts their KM responsibilities alongside and equal to any other project or annual goal. We also have a reporting process, called a monthly engagement report, that our subject matter experts (SMEs) submit to senior leadership. This report quantifies the most relevant touchpoints SMEs have with our regional teams and country offices.
Mary Maida: Encourage employees to leverage your organization's enterprise social network, where knowledge sharing is easy to do and knowledge exchange is visible to many employees. Share success stories to show the value of leveraging internal knowledge. Show examples of employees that have shared their knowledge or, better yet, show examples of employees seeking others' knowledge and how that saved time and money.
What role do subject matter experts play in helping organizations build knowledge sharing and reuse into the flow of work?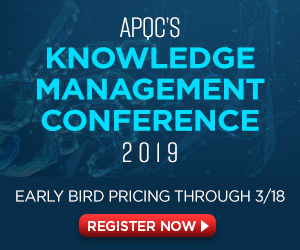 Mary Maida: Subject matter experts can serve as a model to others by jumping in to share their knowledge when others need it and not holding back. They can work in the open, rather than using email, to share knowledge. In the process, they will show others that this is this acceptable and expected behavior for other SMEs and employees. SMEs are typically influential figures in the organization, and they can impact behavior in ways others cannot. Given the popularity of SMEs and employees' demand for their time, sharing their knowledge as they work is key.
Theresa Decker: As the vessel of both industry and institutional expertise, SMEs should be the central driver in helping their organization apply knowledge across the workflow. This often requires competencies they may not have, such as content curation, adult learning, facilitation, needs analysis, and other KM competencies. KM support roles (e.g., KM core team members or KM roles in the business) should help build the SME's capability to succeed at this task, rather than complicating it for them.
Diego Alvarado: Subject matter experts must be valued and recognized for being the drivers at the wheel of business processes and applications. They are at the heart of building the organization's capacity for knowledge sharing. Therefore, they should be involved in project implementations, day-to-day-peer support, and knowledge management initiatives.
Natasha Levanti: The singular mind is limited in capacity and capability. But through knowledge sharing, the organization creates a composite mind that is capable of meeting complex challenges and supporting the strength and potential of its people. Subject matter experts, often in congruence with organizational leaders, are key to defining the participation benefit for KM. Experts and leaders are also pivotal in demonstrating sharing behaviors as well as coaching, mentoring, and inspiring others throughout the organization to use and give knowledge into the collective.