According to the U.S. Department of Commerce, retail e-commerce sales for the 3rd quarter of 2015 were 7.4% of total retail sales—a 15.4% increase from the same quarter a year ago. What does this mean for the traditional brick-and-mortar retailers? It means they are facing stiff competition from organizations with shorter, faster, and cheaper supply chains.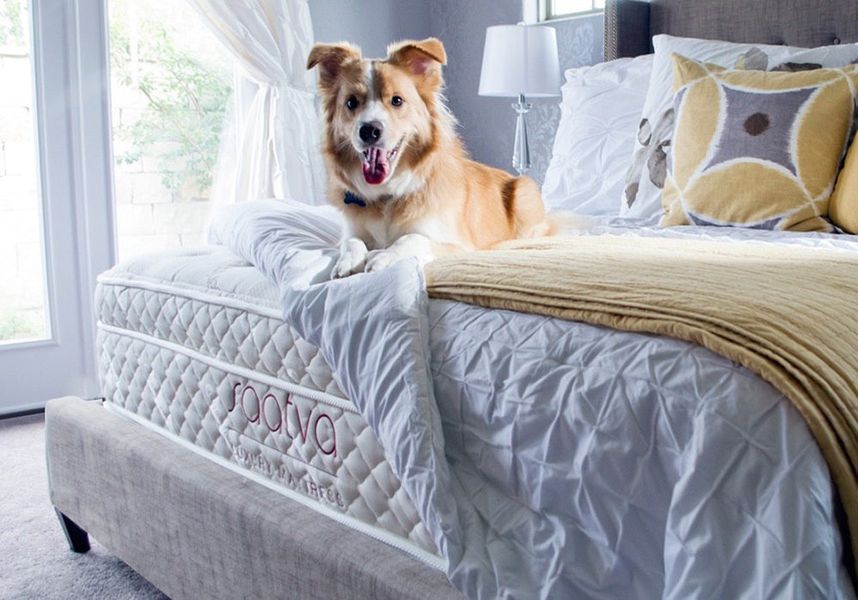 Saatva, a purely online mattress company founded in 2010, was named the 7th fastest-growing private company by Inc Magazine earlier this year. With 16 factories and 112 fulfillment centers located throughout the U.S., Saatva's success is based in part on its approach to returns and reverse logistics as well as the customer experience.
In November 2015, Ricky Joshi, co-founder and chief marketing officer at Saatva, talked to APQC about how Saatva became the #1 rated mattress company on Google and created a loyal customer base with a 95 percent satisfaction rate.
In 2015, Saatva was ranked #68 on Forbes' list of America's Most Promising Companies. As an online mattress company, how has Saatva been able to successfully break into an industry historically dominated by brick-and-mortar retailers?
When my co-founders and I started Saatva, we looked at an industry in need of disruption. Brick-and-mortar mattress retailers have created an industry that lacks transparency in terms of price shopping because mattresses are labeled differently across brands. That makes it very confusing for customers. It's also a very inefficient industry that results in huge markups. A mattress that costs $500 to manufacture will retail for $3,000 or more because of middlemen and manufacturing profits. Some of our major competitors do not sell directly to customers – they sell only to retailers who then tack on their own markup.
As a purely online mattress company, Saatva put customers first, eliminated traditional retail costs, streamlined our logistics processes (including returns and exchanges), and disrupted the often opaque and inefficient supply chain of a typical mattress company. Saatva came into the space with a strong value proposition – a premium queen mattress for $899 – for a mattress that would normally sell for $2,400 or more. Saatva also began a discussion in the marketplace around the definition of luxury mattresses. For Saatva, luxury mattresses are made with organic cotton, have no off gassing, and are built with only the best materials.  
What other strategies have you found to be effective since customers are unable to test a tangible product in-store?  
Saatva strategically "de-risked" the sale for customers through our reverse logistics process anchored by our return and exchange policy. We offer a 75-day trial that allows customers to test the product in their own homes and then easily return their mattress if they don't like it. Additionally, we have three different firmness levels, so if a customer wants a softer or firmer mattress, we make it easy for them to exchange it. With these policies in place, as a customer makes a purchase from us, we clarify their options to send the product back or swap it out.
The ability to buy a luxury mattress is new for a lot of our customers and this value proposition – ability to buy luxury at an accessible price – is something we've focused on in our marketing. In turn, our customers have become our biggest advocates, extending our reach on social media by writing great reviews about how much they love the product. We encourage our customers to write reviews, and we've seen conversations about our mattresses all over the web including on websites we weren't even aware of.
All these things – clarifying and streamlining the reverse logistics process and leveraging the power of social media – have made the idea of buying a Saatva mattress online more comfortable for people and fueled the organization's growth.  
For more examples of the benefits of a strong reverse logistics process, check out this article from APQC: Leaders Show Power of Reverse Logistics.
 Follow me on twitter: @haleyc_APQC