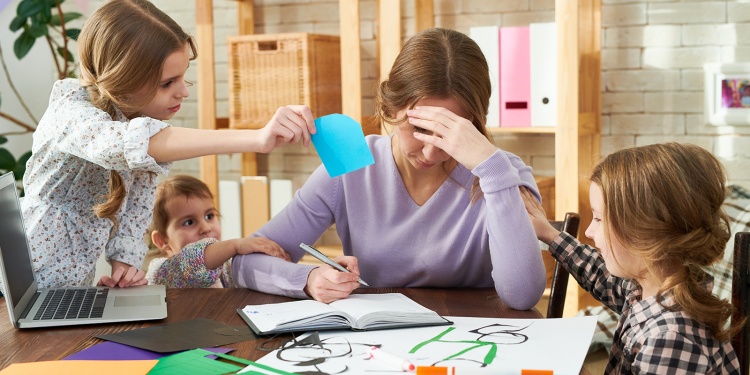 As we face the chaos of our current environment in the wake of COVID-19, I can't help but have the Beatles "Let It Be" lyrics running through my head. Most prominently:
"When I find myself in times of trouble, Mother Mary comes to me
Speaking words of wisdom, check your processes
And in my hour of darkness she is standing right in front of me
Speaking words of wisdom, check your processes"
Ok those might not be the exact lyrics, but the idea is poignant none the less. As many of us transition to working remotely, the number one piece of advice, besides make up a fake co-worker at home to blame things on for marital tranquility, is "establish a routine".
However, process management provides us with more than a routine to fall back on. It helps us provide consistency in delivery and the ability to assess our processes to understand:
Which processes are absolutely vital for continuity? In my household the critical processes are ensuring that people stay fed and caffeinated. That everyone practices good hygiene to stay healthy. That we can log on remotely and execute our daily work, routines, and projects. And almost as vital, that the teenager stays entertained.
What's the availability of inputs and resources we need to execute these critical processes? In the case of my critical process this means assessing the reliability of getting groceries and cleaning supplies, as well as uninterrupted power and internet. And ensuring that everyone knows the processes for these activities and can step in to execute them.
Can we find alternate ways to execute any at risk processes? Currently the biggest impediment to a lot of our critical processes are inputs, accessibility to supplies while minimizing the risk of exposure. Which in my case, meant re-engineering a vital support process, shifting my weekly grocery shopping from a manual process to technology supported one. It also meant adjusting my cooking processes—which previously were mercurial and based on what I felt like in the moment. Rather than structured meal plans based on the supplies I scheduled to attain through my local grocery store, HEB's curbside services.
We have similar struggles in our professional lives as well—resources are in a state of flux and frankly some of our processes may not be the best fit for the current environment.
That said reliance on our processes can not only help see us through these times, but also help triage and adapt how we execute our work.
Creating Stability Through Documentation
Process documentation is the codification of how we accomplish work. The types of documentation vary widely from simple checklists to complex process maps that also include business rules, roles, systems, and even inputs and outputs. However, documentation is more than the mere capture of how work gets done, its invaluable in times like these because it helps:
Continuity and Consistency. Process documentation provides step-by-step guidance on how to execute work. This means people can step into roles as needed because they have the information to do the job at their fingertips.
Prioritization. Process categorizations often happen during documentation and help us understand what processes are critical. This ensures we can prioritize which ones we need to deliver our value and may want to assess to ensure they are still relevant for the current environment. For example, Concentra uses three process categories—strategic, operational, or transactional—to better categorize and classify the frequency of an activity and its contribution to the organization
Fast track automation. Given the potential resource constraints and need to change our processes to keep social distancing I predict that organizations are going to fast track some of their automation efforts. Process documentation helps us fast track these efforts because we already have the current state already captured. Though, the processes will need some rework to account for bots executing the task, organizations are able to skip through some of the early steps in their automation efforts.
Solving the Right Problems Through Process Analysis
The second big role for process at this time is our ability to use process analysis and process risk assessments to help us understand which of our processes are at risk at this time so we can develop contingency plans or solutions.
Risk analysis usually focuses on two variables: likelihood and impact. An item that is unlikely to happen or wouldn't be terribly disruptive may not warrant much process improvement or contingency planning. With a list of processes, an organization can begin gauging whether each risk is significant or negligible. For each risk, the organization should determine:
Frequency—How often might this risk occur?
Predictability—Can the organization predict when it will occur (seasonal, peak sales, etc.)?
Forewarning and onset—How gradually or suddenly will the issue become critical? Can the organization react in time?
Duration—How long will the event last (finite or until an action is taken)?
Consequence—What is affected (product quality, schedule, equipment, customer satisfaction, etc.)?
Potential dollar loss—What's the monetary value at risk?
This information is then codified into a scale that helps the organization understand and respond to its risks, starting with the most critical; typically, through mitigation or contingency planning.
How is your organization using process to stay resilient in these times of turmoil? Respond to share your ideas and experiences with others in the APQC community.
For more process and performance management research and insights, follow me on twitter at @hlykehogland or connect with me on LinkedIn.