The days of staying at a company until retirement is now a foreign concept to many people—most of all, millennials. We know that millennials are more likely than any previous generation to switch jobs and that six in 10 millennials are open to new job opportunities. This is a great cause of worry for many employers, given the high cost of turnover and training. Not to mention, the cost of constantly losing employees can ultimately affect a company's bottom line and send employee morale plummeting.
So why are millennials so quick to hop from one job to the next, and how can companies proactively work to remedy this growing trend? A major reason cited as to why millennials are jumping ship is low employee engagement.  A recent survey indicated that "only 29% of millennials are engaged at work, which is the lowest percentage among any generation."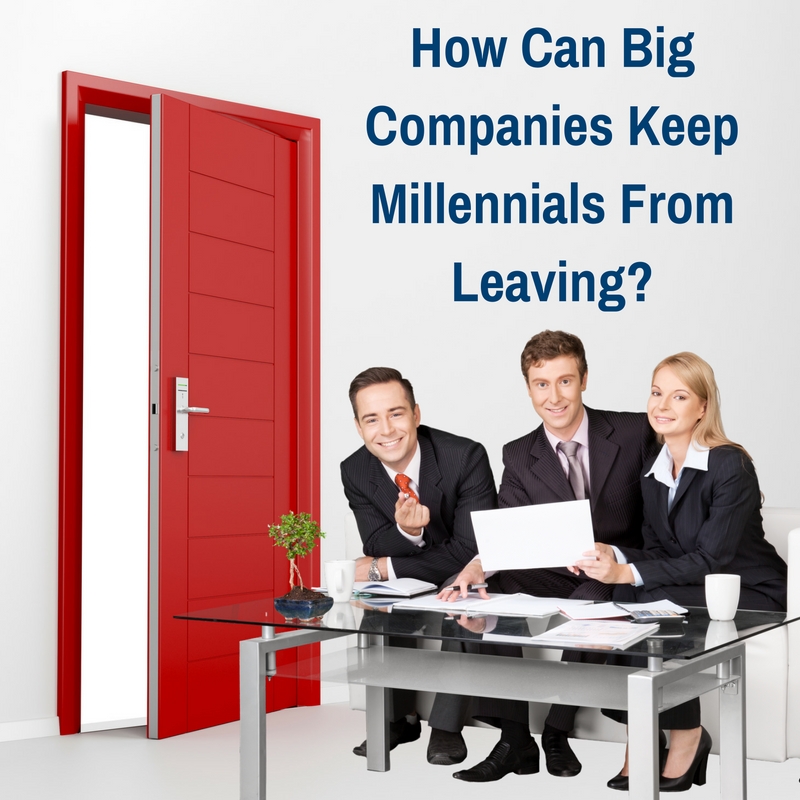 Taken at face value, that stat paints a pretty grim picture. Fortunately, however, there are strategies that can help companies foster a culture that increases engagement, creativity, and even revenue. Based on this recent article, big companies can increase retention of millennials by employing an intrapreneur culture—" intrapreneur[ship] brings the creativity and drive often associated with startups to larger, established companies."
Four solutions to impact millennials engagement in the workplace:
1. Foster an environment of intrapreneurship—Focus on millennials' strengths and try to leverage their strengths in their everyday work. The more freedom they have to use their strengths to help achieve the company's goals, the longer they will remain engaged and passionate about their jobs.
2. Give Millennials ownership of ideas—Be flexible in allowing employees to set up projects where they have the chance to own a project from start to finish. Also, when ideas are brought to executive leadership's attention make sure that the employee is acknowledged for contributing.
3. Appoint an Idea Champion—A great idea is only great when it is shared and executed upon! Millennials don't want their ideas and opinions to get lost or automatically dismissed—they want to share their ideas with everyone in the organization, from peers to executive leaders and feel that their contributions are making a difference. So, why not assign a champion for employees whose ideas have proven to be successful. Having a designated champion provides employees with a voice and ensures that time is spent efficiently working towards a goal that both the employees and the executive team can agree on.
4. Design a strategy for long-term success—Embedding the intrapreneur culture within a company will require time, work and most importantly a strategy.  In order to have a culture that engages this generation of employees, it's important to have support from C-level members who will commit and empower employees in making this culture into a long-term success.
This article hits the nail on the head when it comes to implementing a culture in which millennials feel empowered to come up with new ideas that they can own and bring to life.
If you are a millennial, I'd love to hear from you about what'd you think about your company embracing this "intrapreneur" culture. And if you are an employer, I'd love to hear your take on why this may or may not work in your organization. I look forward to your comments.
Suggested Content
Leading the Millennials: Gaining, Training, and Retaining the Text Message Generation
Encouraging Millennials to Collaborate and Learn on the Job
Leading Millennials with Haydn Shaw
*Please note that some pieces are available to nonmembers of APQC, while some are only available to members. APQC membership gives you access to so much more. See if your organization is a memberand register today!