How Binge Watching Game of Thrones Is Like Accelerated Learning

Like other "Thronies," I have been eagerly awaiting the premier of Season 7 of Game of Thrones (GOT) which occurred this past Sunday, July 16. But, perhaps unlike other Thronies, I didn't actually start watching GOT at all until several months ago, necessitating cramming in content from the first six seasons (or 60 episodes total), in about three months' time.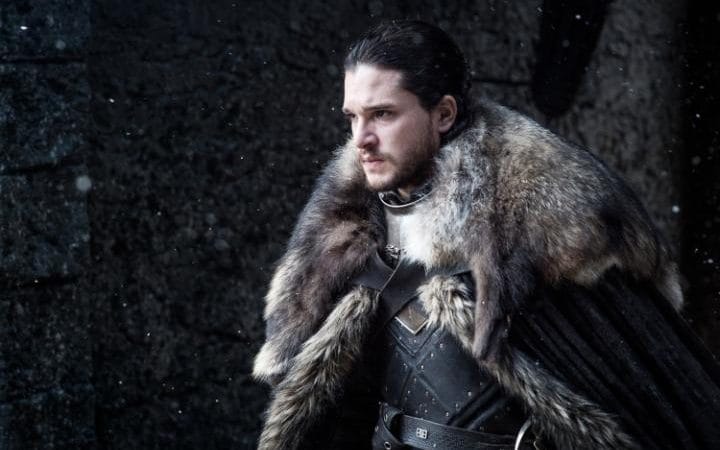 "How did I do it," you ask? Well, I followed a concentrated, multi-pronged strategy: First, I went mobile and invested in the HBO app on my phone so that I could watch it in the evenings at baseball practice once a week. Secondly, I ordered HBO at home and finally figured out how to work my remote control so that I could access past series on cable on demand. And thirdly, I would lock myself into the media room after dinner on many a weekend night illicitly watching past GOT episodes and getting caught up quickly, with both my husband and son barred from the room to facilitate concentrated watching.
Similarly, many of our member organizations struggle with the challenge of how to get their new hires onboarded or their mid-career hires (e.g., nex'perts) up-to-speed quickly. In other words, how to accelerate their rate of learning? This topic is such a prevalent challenge with our member organizations that we dedicated an entire work stream to the subject in one of our recent Advanced Working Groups (AWG). For those readers not familiar with it, the Knowledge Management Advanced Working Group is a group of advanced KM practitioners that APQC typically convenes on an annual basis to explore best practices and innovate together on common knowledge sharing and transfer challenges.
As a result of the AWG work, APQC has compiled a collection of related online content on the topic of accelerating the rate of learning. Like my GOT accelerated knowledge acquisition strategy, the AWG recognized that accelerating the rate of learning involves applying a suite of concentrated HCM and KM approaches (see boxes).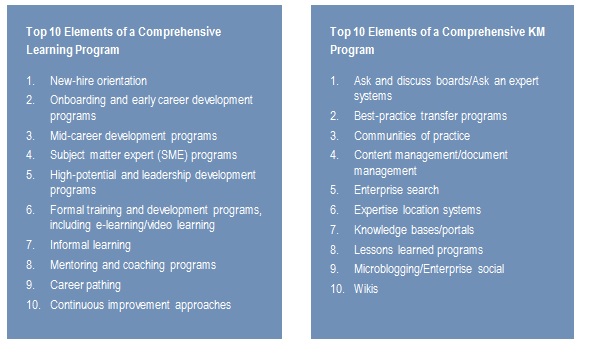 Some recent, interesting examples from the disciplines of both HCM and KM of how organizations accelerate the rate of learning for their employees include:
A large oil and gas company practices a "thought flow mapping" exercise to capture the thought process of subject matter experts for its protégé's to learn from.
A large chemicals company puts its younger and mid-career plant managers through simulations in order to transfer knowledge acquired by experts' through years of plant management experiences and situations.
BAE Systems mines projects for transferrable lessons and then incorporates those lessons into targeted training sessions for senior executives and project/program managers.
Nalco Water captures knowledge from experts and makes it available in short TED style talks and microlearning videos.
In conclusion, people dedicated to catching up on the latest cable mini-series before the new season premier, or trying to bring their valuable employees up to speed much faster, need to take a holistic and creative methodology leveraging multiple approaches. As a result, Jon Snow and others like him will hopefully go from "knowing nothing" to knowing how to be productive and competent employees much more quickly. May the odds be ever in your favor (Oh, wait, wrong show, darn.)
Tweet