APQC conducted a survey to understand how organizations leverage the Process Classification FrameworkSM (PCF) and overcome implementation challenges. What it found was that over three-quarters of professional service (PS) firm respondents use the PCF in their client engagements for process development work and to establish a standardized language across the organization. This infographic highlights the key findings on how PS firms use the PCF with their clients and  the challenges they face in those client engagements.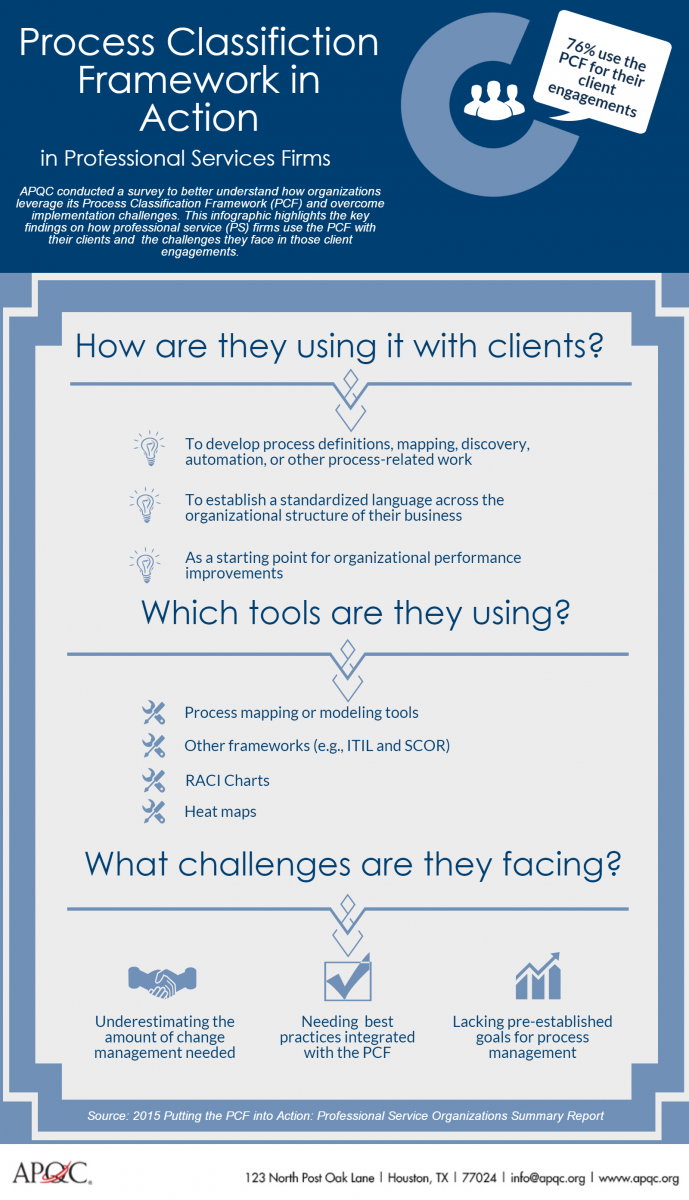 Want more information?
Check out the full survey results.
Or join us on March 26, 2015 for a free webinar, Putting the PCF into Action, where we will discuss the top five applications of process frameworks, provide insights on common challenges and practices, match adoption and implementation practices to the intended use, and provide guidance on how to overcome common implementation challenges.
For more business excellence and process management research and insights follow me on twitter at @hlykehogland