The Greatest Talent Solution—Ever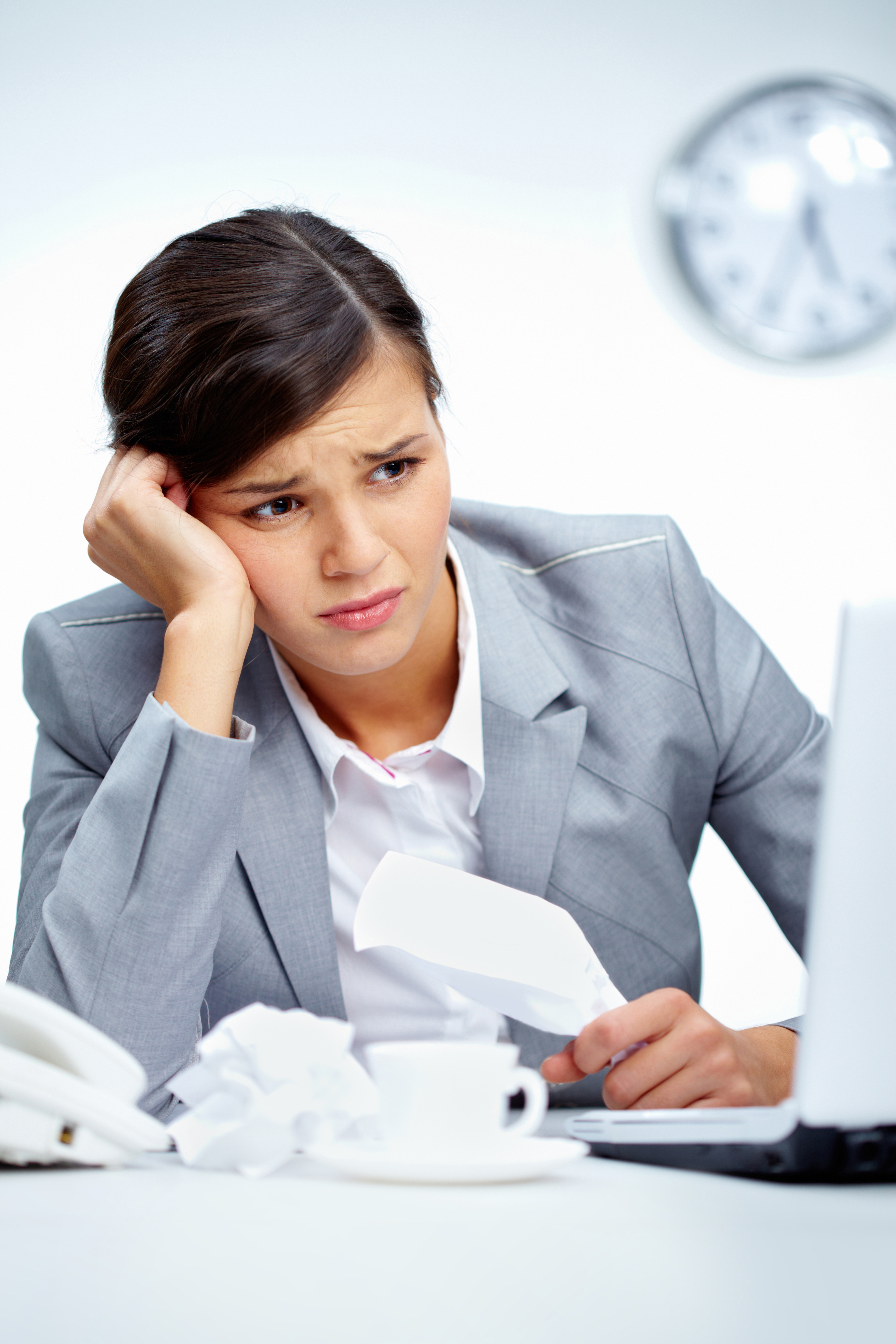 Has unwanted turnover got you down? Tired of open positions taking months to fill? Worried about leaders retiring and taking years of expertise with them? I've got a solution for you.
It's strategic workforce planning. And, it's the most fruitful human capital management process you'll ever use!
Ok, I've watched too many infomercials lately. But, strategic workforce planning really is the HCM process that keeps on giving. It will help you:
get the right people,
with the right skills,
in place at the right time,
so you can fulfill your business objectives.
When you perform strategic workforce planning well, there'll be no more workforce plans gathering dust on the self. There'll be no more short-term solutions that fail to address the root cause of talent problems. But, how do you know if you are performing this process well?
Introducing APQC's Strategic Workforce Planning Best Practices Collection created with sponsorship from IBM—your guide to making strategic workforce planning the solution to your organization's talent challenges.
Here's a sneak peek at some of the guidance inside.
You don't need a large team, but strategic workforce planning and analytics expertise are a must.
If your use of analytics stops at forecasting, you're missing out. Use analytics with the business to secure buy-in and participation for workforce planning.
You're only doing strategic workforce planning if you're looking more than one year out—at least three years out is ideal.
It's HR's responsibility to oversee the process but it's the business's role to shape and implement workforce plans.
Don't automatically limit your plans to critical or leadership talent. First, consider the entire workforce. Then, prioritize based on your analysis.
Don't get stuck in a recruiting or development rut. Consider the full range of HCM strategies and tactics including talent redeployment and work redesign.
Strategic workforce planning truly is the greatest talent solution ever. It only takes a small team to manage the process. It involves the business not just HR. It considers the requirements of all areas of the workforce. And, most importantly, it informs the complete range of human capital strategies and tactics. It's the one HCM process that makes all other HCM processes better with the end goal of providing the business with the talent needed for enduring success.
So, don't delay. Download and share copies of this research today. It's perfect for senior executives, HR professionals, and business unit managers.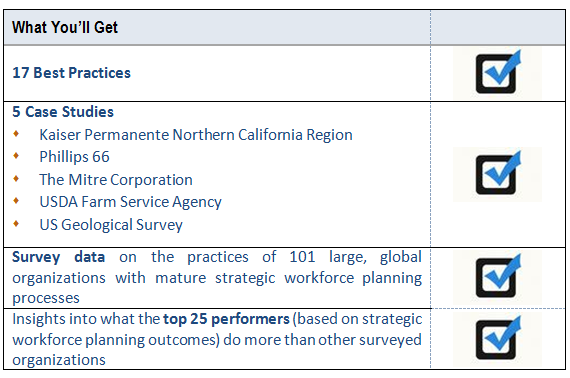 But wait—there's more! You'll also get:
information on how to establish a business case for strategic workforce planning,
how-to guidance for setting up a strategic workforce planning center of expertise,
criteria for assessing the performance of an existing strategic workforce planning process, and
knowledge of fundamental and emerging practices for this important aspect of business planning.
And, as a special bonus, I'm including the following items for free.
Bonus #1 Strategic Workforce Planning: Best and Next Practices (Webinar)
Bonus #2 Strategic Workforce Planning: Best and Next Practices (Slides)
You can't afford not to take advantage of the great offer that is strategic workforce planning!
What do you think? Share a comment and follow me on Twitter: @ElissaTucker
*Stay up to date with APQC's human capital management research, webinars, and more by visiting our HCM expertise page.
*Image Credit:<a href="http://www.freepik.com/free-photos-vectors/business">Business image created by Pressfoto - Freepik.com</a>
Tweet