Give Your Boss What They Really Want

In honor of boss's day, we're taking a look at what employees can do to help their managers. Be sure to also checkout APQC's research into how people and organizations can improve leadership as well as our advice on what individuals can do to become better people managers.
98 percent of bosses have challenges with the people they manage. Among the top challenges are things that employees can provide for their bosses with relative ease. What your boss really wants this boss's day, based on this APQC research, are for you to 1) be open to change, 2) get excited about your work, 3) tell them what's going on with you, and 4) fulfill the commitments you make to them and others. Here are some tips for carrying these out.
4 Ways to Make Your Boss's Day—Everyday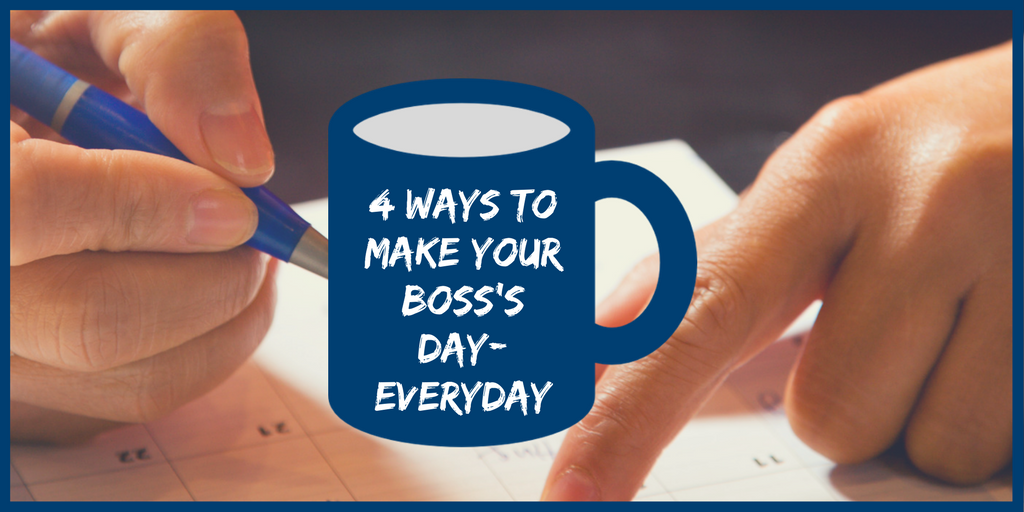 1. Be Flexible—Change management has become a key component of the modern manager's job. Yet, organizations too often fall short of providing managers with the training and tools they need to most effectively guide change. Keep this reality in mind next time you feel the urge to outright resist change. Make a point to first ask questions to better understand the change. Try to uncover the true impetus for the change and clarify how the change will specifically affect your day-to-day work. Then, share your perspectives regarding the change with your manager in a non-confrontational way. Listen to their perspective. Try to be adaptable where you can. And, act with empathy when you find your manager is really just the messenger.
2. Get Motivated—Your manager isn't the only one with responsibility for your engagement at work. You have a decision to make each day regarding the attitude and level of effort you bring to your work. Choose each day to give your best effort towards achieving your work goals. Identify the things that energize you at work and do what you can to seek these out. Let your manager know what motivates you, so they can help you find these things either in your current role or perhaps in a future role.
3. Share Information—Don't wait for your performance review to communicate. Make a commitment to sharing with your manager on at least a weekly basis. Let them know about your accomplishments and plans. Ask for guidance where you have challenges. Whether it's an email update or a short coffee break, make touching base with your manager a part of your weekly schedule or routine. And, when big changes happen in between these check-ins, send a quick note or stop by your manager's desk and share an update. In taking these steps, you give your boss the opportunity to provide you with positive feedback and helpful coaching.
4. Be Accountable—Managers are accountable for a lot today. Increasingly, their direct reports are spread across disparate locations. In many instances, they are the face of the HR function for their employees. And recently, they have been charged with replacing the annual performance review with regular feedback and coaching sessions. While performance coaching is a positive occurrence, it is also time consuming for managers. You can help your manager by making sure they don't have to devote unnecessary time and attention towards holding you accountable. Deliver on your commitments and communicate with your manager as soon as you know this may not be possible. This saves your manager's time for the instances when you truly need a performance coach not a micromanager.
This bosses day—send the card, the flowers, the candy, and take your boss to lunch. These will all be much appreciated. But also commit to giving your boss the gift they really want from you: openness to change, motivation, information, and reliability. You hold a key to making their job easier and more engaging and it won't cost you a thing.
You can also find me on Twitter @ElissaTucker and LinkedIn www.linkedin.com/in/elissatucker
Tweet