My colleague, Perry D. Wiggins, has recently authored another entry in CFO Magazine's Metric of the Month column discussing Shared Services. In serving as the CFO for the APQC and in the many finance leadership roles in industry that Perry had before joining the APQC, he has seen many of these practices in action as well as the research on their benefits. In this blog I will focus on a different aspect of APQC and ScottMadden's shared services study. Let's examine the other 75 percent of the organizations who did not make it into the "top performers" group.
This group made similar investments and took actions to gain the benefits of shared services, yet their efficiency and return on investment are less. What can we learn from them that can help avoid the pitfalls that are holding them back? What can cause shared services to fail to deliver optimal benefits?
How Shared Services Fail For Finance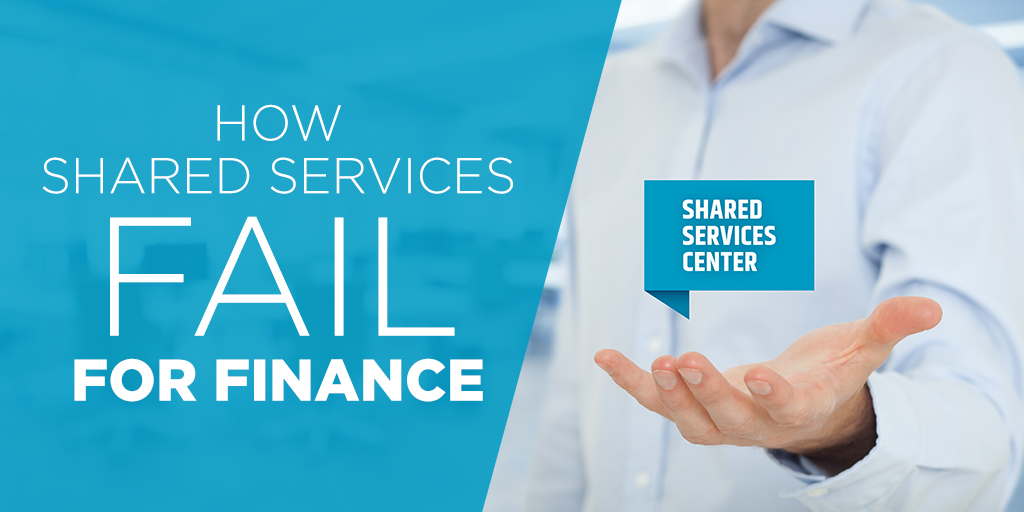 From my experience, a key failure comes from not clearly understanding what causes the benefits to occur. For instance, if your organization takes widely dispersed payables functions from many different subsidiaries scattered across many locations and pulls them into a single shared services center, what benefits can you expect? Many would hope for reduced supervision and better sharing of staff to improve efficiency. The organization may see some small benefit. To become a top performing shared service center, more is required.
To achieve economies of scale often attributed to moving to shared services, you first need to standardize every organization on the same processes. It sounds like an easy task – just bring everyone together, review their differing purchasing and payables practices, pick the best practices, and create a conversion process for everyone not already doing those. In practice it is rarely that simple. You may find one group is following the company standard ERP system while other parts have yet to install it. Other parts of the organization may have been added by acquisition and use completely different systems. And don't forget the tax planning which may have placed patents and royalties in low tax countries. You need to make sure all legal reporting is appropriately performed.
A second major challenge in moving to shared services is making sure that the larger centralized shared service organization remains responsive to the front-line personnel they are supporting particularly when it comes to supporting end use customers. Many shared services get so internally focused on cost reductions that they lose sight of the support role they play. You can reduce 100 percent of a cost simply by no longer doing it. Unfortunately, that is the same point it stops being a service. You can avoid this trap by having each unit clearly state the product or service they provide and how it benefits the organization. Then conduct regular surveys of the units being supported to see how they view the performance of the shared service center.
A third challenge also comes when you bring services together – you need to agree on a common service level to be provided. In doing this be aware that higher service levels often required higher costs to produce. If the organization simply adopts the highest service level for everyone, the added cost likely erodes much of the benefit of sharing the services. This is a standardization area where you need to balance service and costs.
A fourth challenge is dealing with work load spikes. Simply bringing services together spikes work load (i.e., because everything must be done at month end) which can result in making a bad problem worse. Shared services operations benefit from finding ways to spread out the workload into a smooth, consistent process. For instance, companies with large monthly billing functions have learned ways to shift the monthly billing to any weekday in the month (rather than the last day). This not only spreads the billing load but also spreads the call center volume when customers make inquiries.
Ways to Improve Financial Shared Service Centers
So what do you do if your organization has tried shared services but your resulting performance falls outside the top performing group? The good news is you still have benefits to gain. Consider implementing the following:
Find ways to standardize each of your services.
Standardize the underlying systems being used or consider moving to a single cloud-based platform.
Review your past tax planning approaches to see if they should be revised in light of the new lower US tax rates.
Set goals for FTE efficiency and total costs.
Establish the outputs for each shared service along with its related service level agreement
Identify the internal and external customers for each shared service product or, state how they benefit from the service, and plan how to regularly survey them to get their views.
Continue to identify work load spikes and find creative ways to level the load.
While it is important for finance to work on improving the effectiveness and efficiency of shared service operations, there is an even bigger benefit that I find often gets lost. The main benefit of shared services is that it frees local management to focus more of their time, attention, and energy on the external customer instead of back office overhead functions.  If it is successfully at that, it is a winning strategy. The rest of the benefits are just extras to make it better.