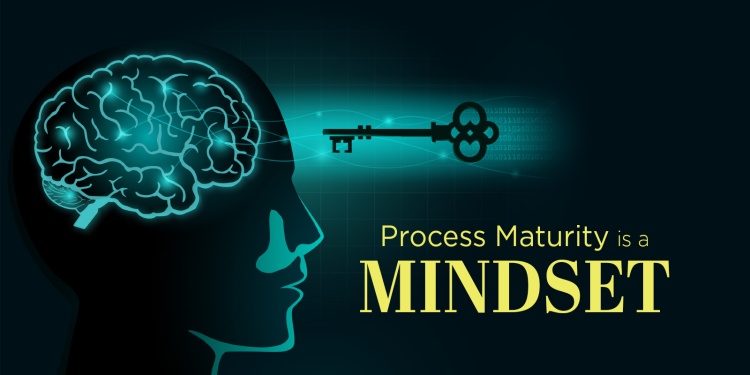 Processes require structured audits to evaluate their relative health and to identify critical gaps in understanding, factors that impact the performance, and pinpoint substantive areas for improvement. A well-designed process audit uses a clear process maturity model (PMM) with core criteria and domains to objectively assess and understand the performance of a business process consistently and objectively. 
I recently talked to National Broadband Network's (NBN Co) Indrajit Ray, process transformation senior on the topic of process maturity. 
How do you define process maturity? 
At NBN Co, process maturity measured how processes were used to deliver business performance and meet scale targets—in other words achieve process excellence. The process maturity framework was based upon what was known in NBN Co as the 6 steps of Business Process Excellence. 
Process documentation and implementation 
Process ownership 
Process performance measures 
Process performance review 
Innovation and continuous improvement 
Risk and control 
The process maturity program sought to embed the mindset, skillet, and behaviors for Business Process Excellence.  
What was the impetus for embarking on your process maturity journey? 
In 2014, newly appointed NBN Co CEO, Bill Morrow, introduced a new focus for the organization with effective process management at its core. Using process management, key gaps were identified and addressed. Roles and accountabilities became clearer, and leaders were now held much more accountable to deliver KPIs and the means to improve them.   
To understand how well this was being lived day-to-day, process maturity assessments were introduced to effectively assess teams and their leaders on how well they understood their processes and how well they were working up and down stream to improve them for the benefit of customers.  
How do knowledge and process integrate for process maturity? 
Knowledge of what upstream teams deliver and downstream team require lead to continually-optimized, actively managed end-to-end (E2E) processes – fundamental to executing a customer-led strategy. The process maturity program provides strong governance and customer 'line of sight' for business leaders.  
Knowledge of current state process maturity supports process owners understanding and closing any performance gaps – with one eye on the future. The process maturity program provides health checks for value streams and readiness to transition to new operating models.  
What's the biggest challenge you have faced in your process maturity journey and how did you address it? 
At times, it is hard to convince people that the work they do can be expressed as a process. When performance is good – poor process maturity isn't seen as problem. However, when performance dips and improvement is required, the first thing the transformation team asks – what do you do and how do you do it? 
Want to Learn More? 
Join us for a webinar, Why Bother Assessing Process Maturity, Thursday, November 18 at 2:00 pm CDT, where NBN Co's Indrajit Ray will discuss their process maturity journey. Participants will learn how NBN Co:  
learned to unlock the knowledge within itself to achieve success, 
sought to change for better, through more mature processes, 
became a learning organisation by changing mindsets, skillsets, and behaviours. 
For more process and performance management research and insights, follow me on Twitter at @hlykehogland or connect with me on LinkedIn.