Digital transformation is a high priority for many organizations—everyone is talking about it and organizations want to ensure it's a strategic priority. Approximately three-quarters of process and performance management professionals report their organizations are undergoing a digital transformation.
There are several reasons for the steady, year-on-year growth of digital work on the strategic agenda: the attractive nature of new technologies, the pressure to improve efficiency and do more with less, and, above all, the need to manage the customer experience.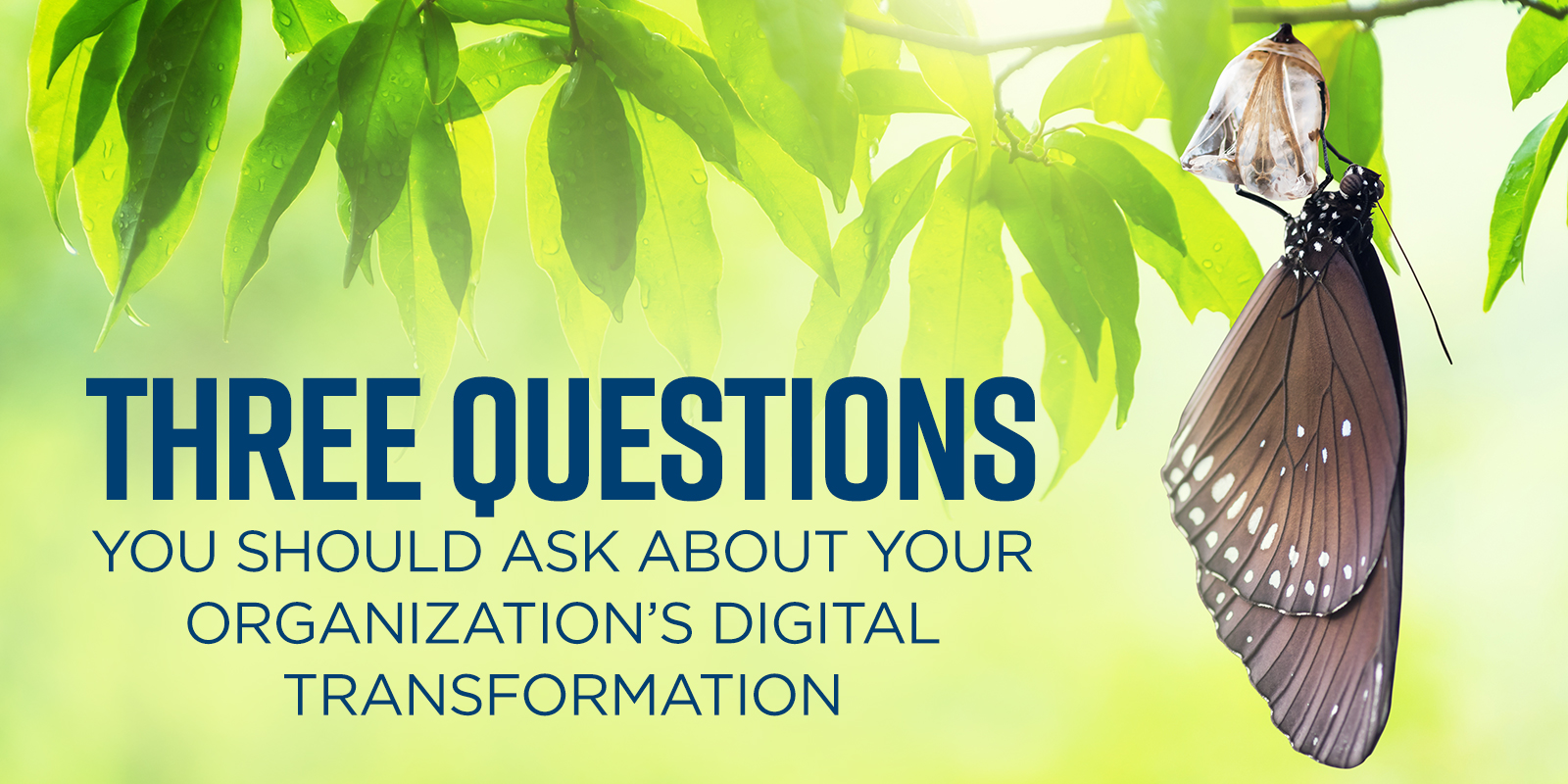 What is a digital transformation?
Digital transformation involves the strategic integration of multiple technologies. Its primary components include digitizing data and information, automating processes, applying analytics, and enabling digital interactions.
But if it involves a digital technology, is it a transformation?
Digital transformation efforts can legitimately differ in terms of scope, governance, and intent. Unfortunately, many organizations are solving discrete business problems with digital technologies rather than developing an integrated, strategic approach to apply new technology across the business. Because these types of projects have digital components, they get mislabeled digital transformations.
When this occurs, organizations struggle because there is no overarching purpose or plan tying their efforts together. Ultimately, this results in confusion among those tasked with execution because they don't know:
What's included? There are often no parameters or criteria to define what parts of the business need digitalization projects or to help scope and prioritize efforts. The result is confusion about where to apply digital technologies.
What's the "right" solution? There are no criteria on fit for the potential solutions available. This results in poor articulation of what features the organization needs and can result in overbuying or making expensive modifications afterward.
How the pieces fit together? There is often no holistic perspective on digital projects to help the organization understand the intersections and interdependencies between projects. This results in post-implementation integration projects and add-ons. 
How do we move forward?
Given that digital transformation should comprise interconnected digital projects, strategy—not technology—should guide decisions. Consequently, organizations need to consider three questions related to their digital work.
Why are we doing this? For example, is the organization engaging in a digital transformation because it wants to improve customer intimacy, operational excellence, or organizational growth?
How are we coordinating efforts? For example, is there a digital team or steering committee with holistic oversight and accountability across the portfolio of projects?
How will we measure success? For example, if our goal is improved customer intimacy, do we know how to measure digital projects' impact on the customer experience?
By asking itself these questions, the organization can establish clear, measurable goals that align directly with an overarching strategy. The answers also help leaders determine criteria for digital projects. 
For more process and performance management research and insights, follow me on twitter at @hlykehogland or connect with me on LinkedIn.